Asia Pacific Initiative Forum (APIF)
APIF is an invite-only forum which aims to look forward 30 years into Asia's future and create a new innovative ecosystem together with business leaders from Japan, India, and the ASEAN countries. We seek to become a platform for exchange and develop synergies through innovative ideas and the work of participating companies. These missions have continued to guide our work ever since we began preparing for the inaugural forum in 2017. APIF offers numerous opportunities for individuals to discuss recent social, economic, and business trends, and share advice on how to expand firms' operations by using the technologies of the Fourth Industrial Revolution, such as AI, big data, and IoT, to tackle social challenges.
Accounting for more than half of the world's population, Asia has emerged as a leading economic power. Over time, the region has become the "factory of the world," constituting an absolutely crucial part of global supply chains, and in the past 15 year years alone, the flow of goods, services, funds, information, and labor circulating within Asia has doubled. These flows – the main drivers of Asia's economic growth – will continue to expand and reinforce the connectivity and economic integration of the region. APIF aims to act as a meeting ground for Asian business leaders to create a new innovation ecosystem and form a common vision for the coming decades.
Over the course of the event, next-generation innovators from Asia exchange thoughts on the Fourth Industrial Revolution, as well as the factors that spawn new ideas and synergies aimed at solving shared socio-economic challenges in the region. Importantly, the forum also provides Asian innovators with unique opportunities to voice their opinions to a global audience.
The inaugural Asia Pacific Initiative Forum (APIF) was held December 6-8th, 2019, in Yokohama.
For forum-related questions, or to become an APIF partner, please contact info@apinitiative.org
〈APIF President : Dr Makio Miyagawa〉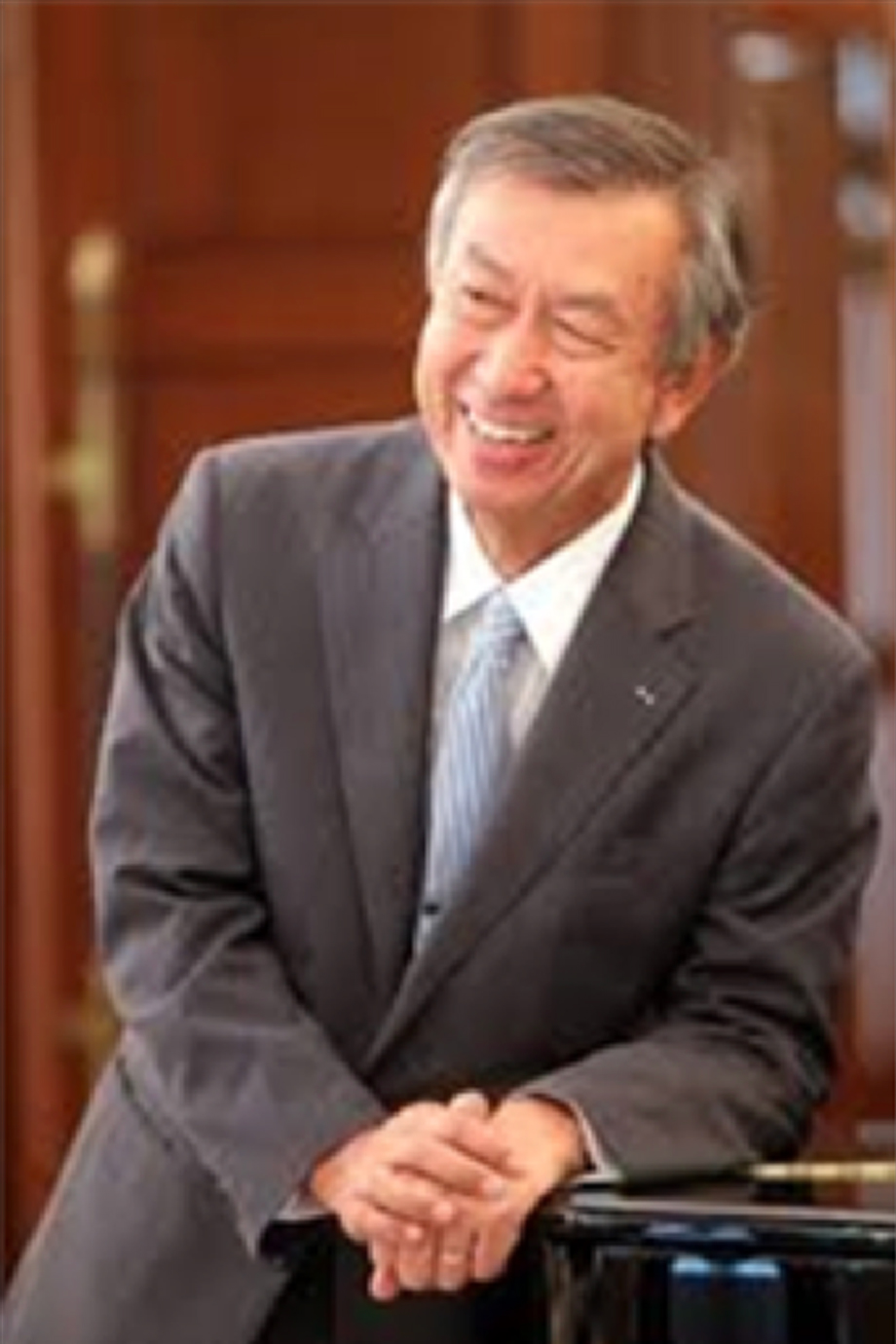 Dr Makio Miyagawa, former Ambassador of Japan to Malaysia, joined Asia Pacific Initiative as APIF President on January 1st, 2020.
〈Profile of Dr Makio Miyagawa〉
Dr Miyagawa held numerous positions in the Ministry of Foreign Affairs, including Legal Desk Chief, Deputy Director of the US-Japan Trade Division, Deputy Director of the Russian Division, Director within the Economic Affairs Bureau and Asia Oceanian Bureau, Deputy DG (Director-General) of Climate Change Negotiations, DG of Nuclear Non-Proliferation and Disarmament, and DG of Middle East and North Africa. He served in the Japanese embassies in the United Kingdom and Malaysia, and in the Japanese Mission in Geneva. Currently, he holds the position of Special Advisor on National Security, NSS, within the Cabinet Bureau of Japan. He received a D.Phil. in International Relations from Oxford University, and a BSc in Aeronautical and Spacecraft Engineering from the University of Tokyo. He has lectured at the National Graduate Institute for Policy Studies and at the University of Tokyo, and has served as Director of the Japan Institute of International Affairs (JIIA).

< Outline of Inaugural APIF >
DATES
December 6th (Fri) – 8th (Sun), 2019
VENUE
Hotel New Grand Yokohama https://www.hotel-newgrand.co.jp/english/
Shiseido Global Innovation Center (S/PARK) https://spark.shiseido.co.jp/?lang=en
Kyocera Research Center https://global.kyocera.com/company/location/type/japan/research_labs.html
Yokohama Grand Intercontinental Hotel https://www.interconti.co.jp/yokohama/en/
Organized by:
Asia Pacific Initiative
Special thanks to:
City of Yokohama
Acknowledgements:
Japan Bank for International Cooperation; MUFG Bank, Ltd.; Shiseido Company, Limited.; KYOCERA Corporation; JTB Corp.; ANA HOLDINGS INC.; ABC Cooking Studio Co., Ltd.; Yamato Holdings Co., Ltd.; Money Forward, Inc.; The University of Tokyo Edge Capital Co., Ltd.; Topaz Capital, Inc.
DAY1 Special Remarks
by Parag Khanna
DAY2 Special Remarks
by SUGA Yoshihide, Chief Cabinet Secretary, Japan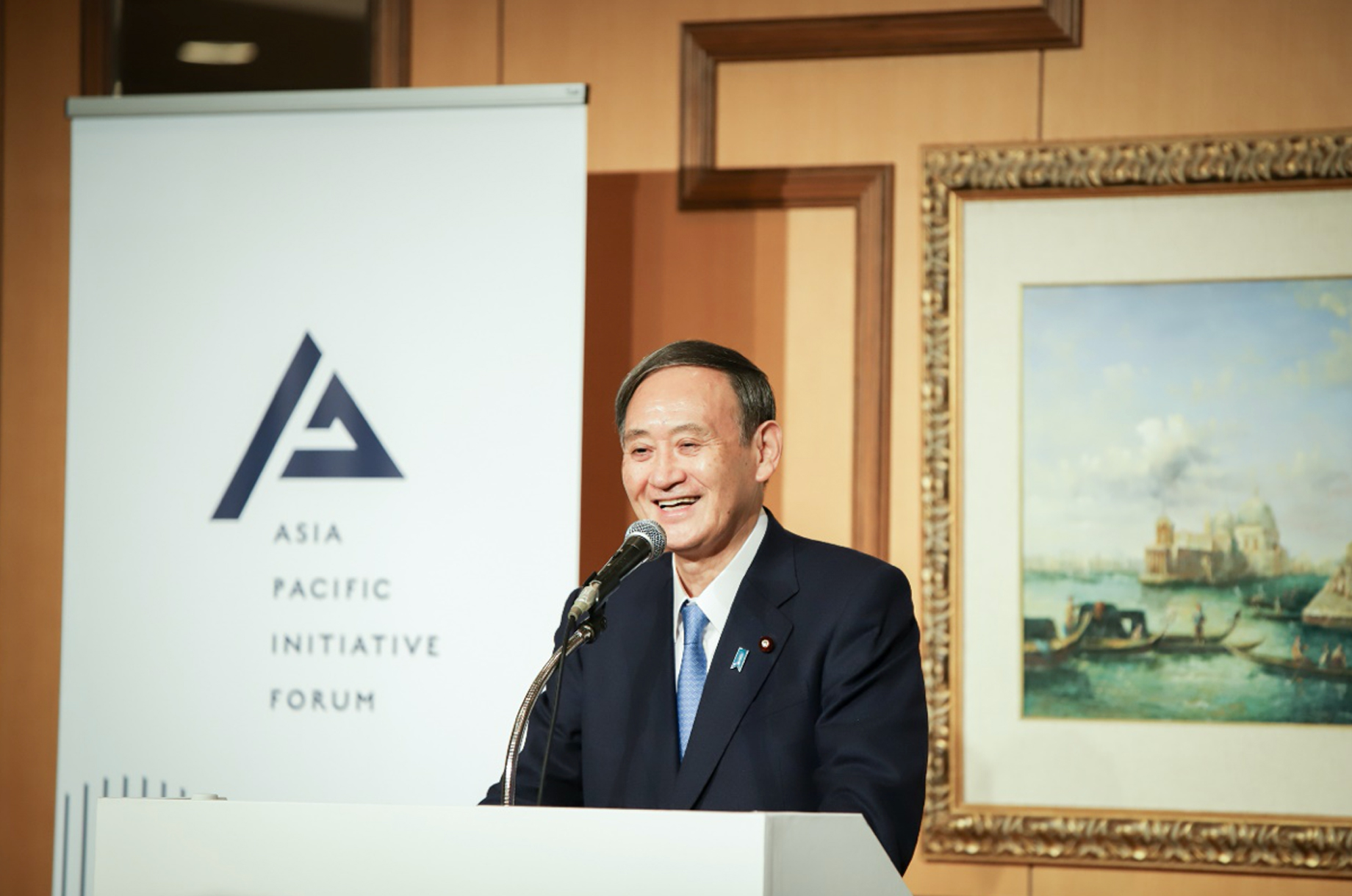 DAY3 Special Remarks ①
KURODA Haruhiko, Governor,
Bank of Japan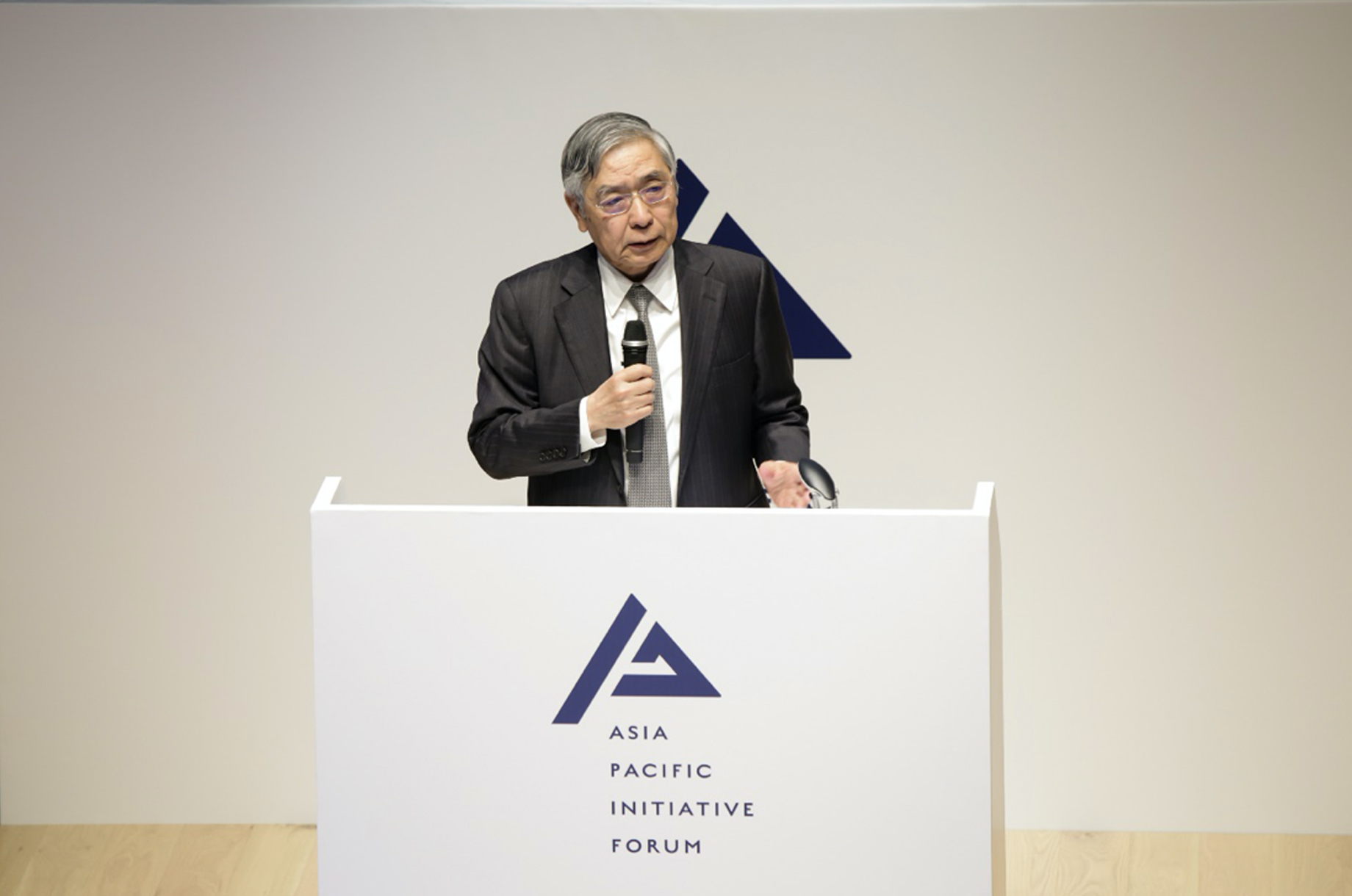 DAY3 Moderated Q&A Conversation
with the 44th President of the United States, Barack Obama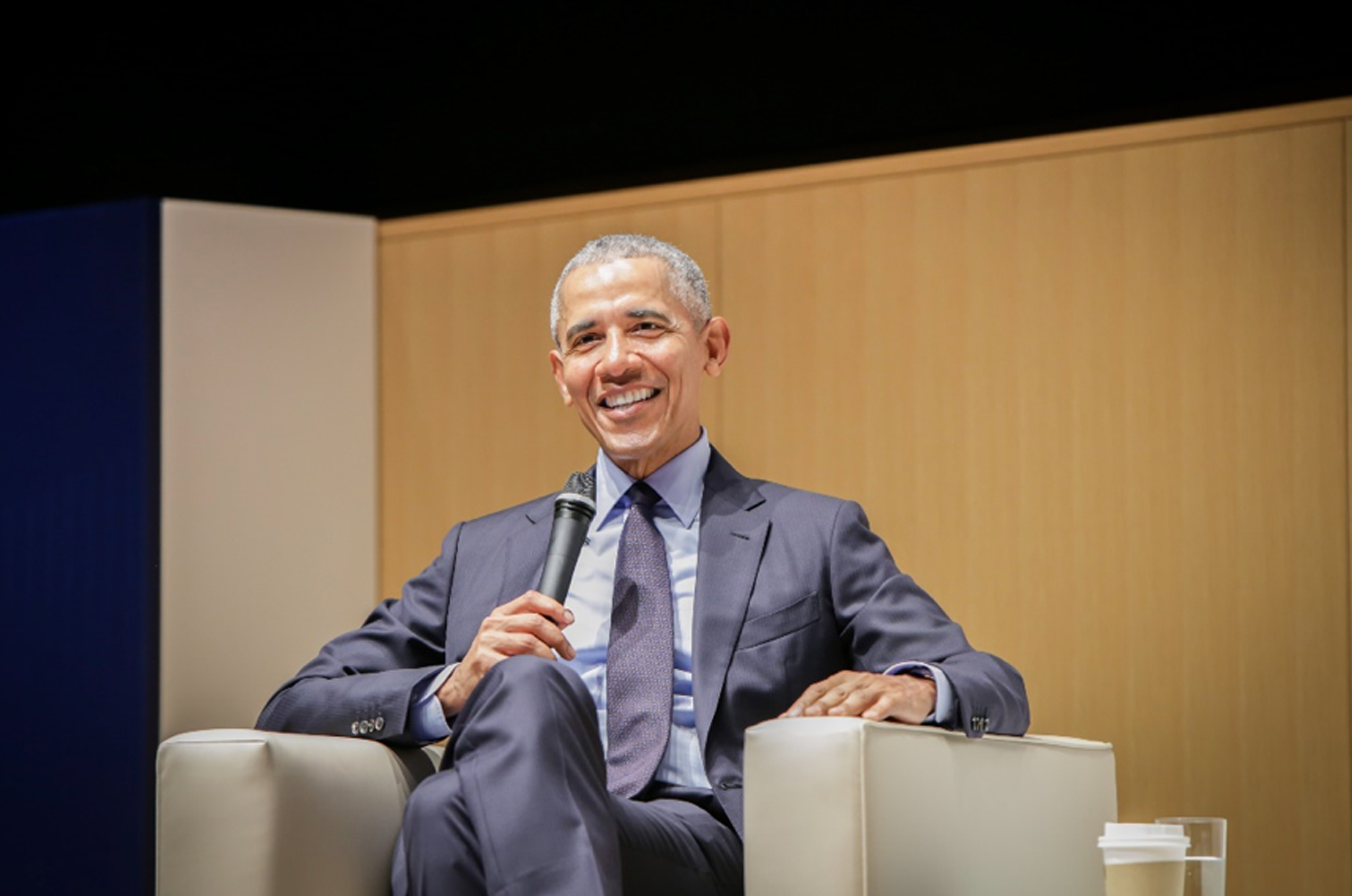 【Sessions】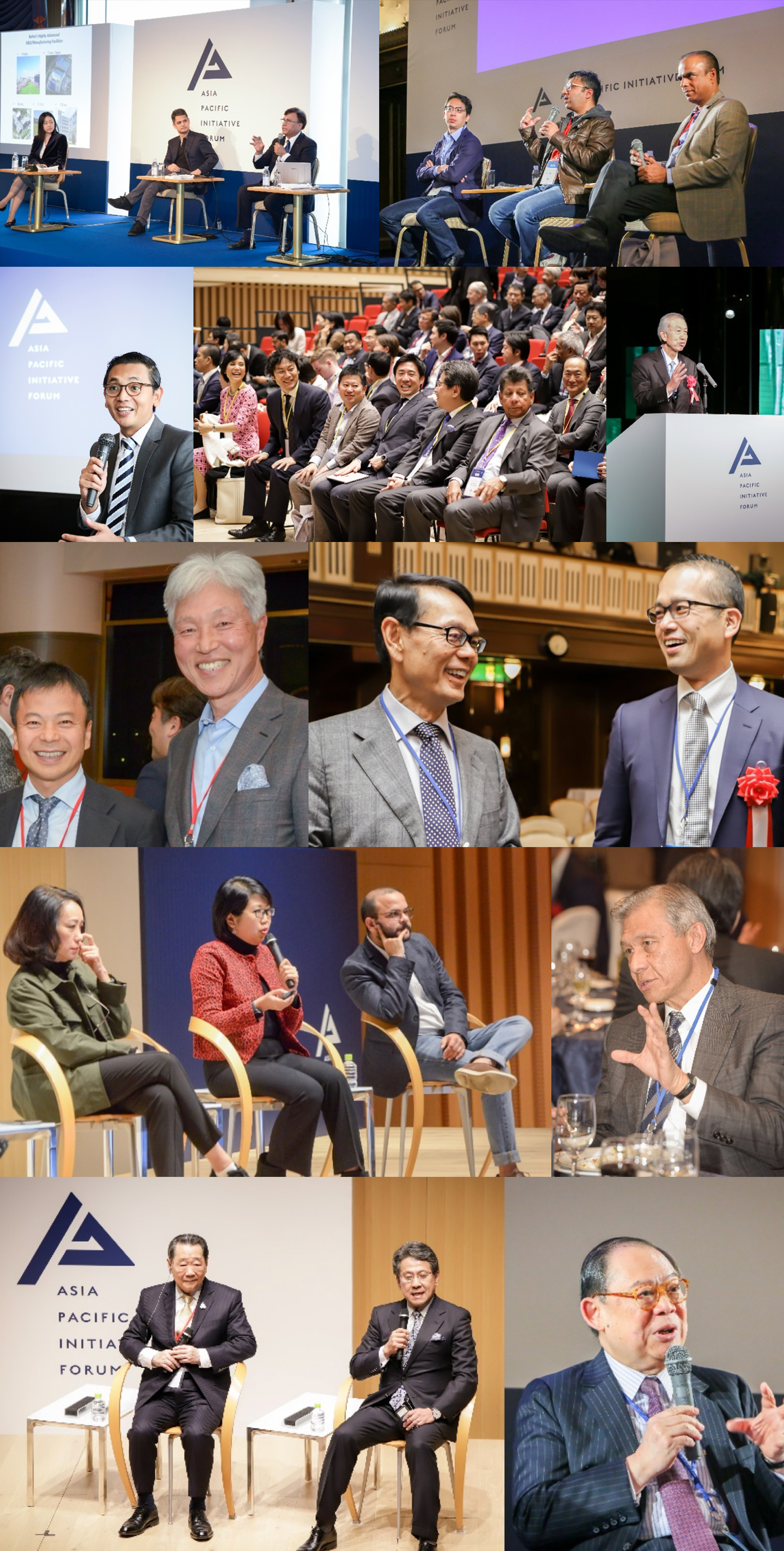 Major Speakers and Participants in Alphabetical Order
KATANOZAKA Shinya, President & CEO, ANA HOLDINGS INC.
KIGAWA Makoto, Special Advisor, Yamato Holdings Co., Ltd.
MAEDA Tadashi, Governor, Japan Bank for International Corporation
NIINAMI Takeshi, President/Co-CEO, Suntory Holdings Ltd
SHIGEMITSU Akio, Chairman, LOTTE Group
UOTANI Masahiko, Representative Director, President and CEO, Shiseido Company, Limited

Aldi Haryopratomo (CEO, Go-Pay)
Dhanin Chearavanont  (Senior Chairman, Charoen Pokphand Group)
Goh HupJin(Chairman、Wuthelam Group)
Goh Peng Ooi (Founder & Chairman, Silverlake Group)
Joey Concepcion (Philippines Chairman, ASEAN Business Advisory Council)
Rudy Suliawan (CEO, PT. Midplaza Prima; Founder, Ayana Hotel group)
Tan Sri Dr.Munir Majid (Malaysia Chairman, ASEAN Business Advisory Council)
Victor L.L. Chu (Chairman & CEO, Far Eastern Investment Group)
William Tanuwijaya (Co-Founder & CEO, Tokopedia)
Yuwadee Chirathivat (Chairwoman, Central Department Store)