Forging a Stronger Economic Alliance between the United States and Japan

Overview
The alliance between the United States and Japan has been a force for peace and prosperity around the world for nearly 60 years. Economics has been at the heart of the U.S.–Japan alliance from the outset: Article II of the Treaty of Mutual Cooperation and Security mandates that the two allies "seek to eliminate conflict in their international economic policies and … encourage economic collaboration between them." Nowhere are U.S. and Japanese strategic interests more closely aligned than in the Indo-Pacific region.
Both Washington and Tokyo seek to ensure regional security and stability, expand trade and other economic opportunities, and support universal democratic norms. The two countries have worked constructively together for many decades to shape regional economic rules and norms through institutions such as the Asian Development Bank and the Asia-Pacific Economic Cooperation (APEC) forum.
Powerful forces are driving further strategic convergence between the United States and Japan. In the wake of U.S. withdrawal from the Trans-Pacific Partnership (TPP), China has launched an aggressive bid for economic leadership in the Indo-Pacific region, and economic coercion has become an increasingly common tool of Chinese statecraft. The China challenge is particularly pronounced in the areas of infrastructure and technology.
A more robust and coordinated economic statecraft, jointly pursued by Washington and Tokyo, is central to advancing U.S. and Japanese interests in the Indo-Pacific region. U.S. withdrawal from TPP has neither eliminated the agreement's underlying logic nor closed the door on further strengthening U.S.–Japan economic cooperation. By working together to advance their preferred rules and norms, Washington and Tokyo can ensure better economic outcomes for themselves and others.
To explore opportunities for greater economic cooperation between the United States and Japan in third countries, the Center for Strategic and International Studies (CSIS) in Washington and the Asia Pacific Initiative (API) in Tokyo embarked on a joint research project in the spring of 2017.
Project Structure
The project was split into three stages. The first stage commenced by identifying key factors to determine which countries and functional organizations should be taken up as case studies, such as the country's rate of economic growth, its geopolitical importance, vulnerability to coercion, the involvement of U.S. and Japan in those markets and the efficacy of an institution or mechanism. Meetings and videoconferences between Japanese and American counterparts including high-level experts, including Heizo Takenaka, Takeshi Shiraishi and James Zumwalt, were held. Based upon the discussions, the following case studies were decided upon: India, Myanmar, South Korea, Vietnam, G7 and Regional Trade Architecture.
The second stage involved researching and investigating into each case study. We held numerous roundtable discussions in Tokyo and Washington at which we presented our preliminary research findings to promote discussion with businessmen, government organizations, professors with country expertise and policymakers. A field trip to Myanmar and Vietnam was undertaken in March 2018, during which we engaged in hearings with embassies, local government staff, journalists and multilateral banks. Upon return, research findings were consolidated and the case studies were completed. Experts gave reviewed the individual case studies.
In the third and final stage of the project, we drew cross-cutting policy recommendations from the case studies. Roundtables and consultations with high-level experts were held in Washington and Tokyo. The final report was released with rollout events in Tokyo on November 29, 2018 and in Washington on December 3, 2018.
Report
Please click here to read the report(pdf, 100pages)
Photos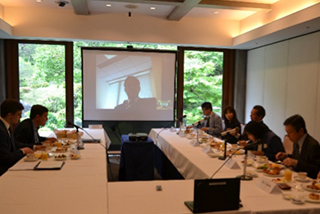 High-level Expert Breakfast Meeting in August 2017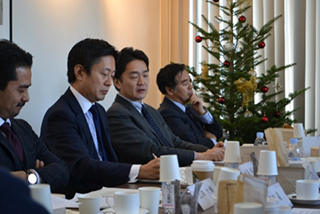 Vietnam expert roundtable in December 2017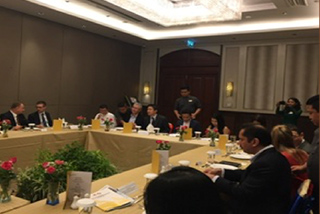 Lunch meeting with Yangon Chamber of Commerce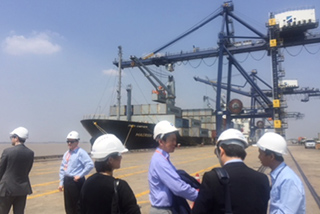 Visit to Thilawa SEZ, Myanmar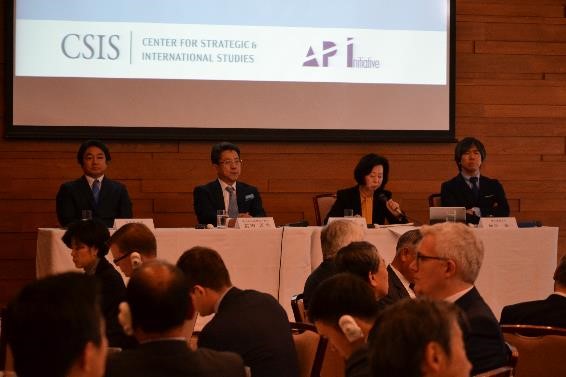 Panel discussion at the report launch event on November 29 2018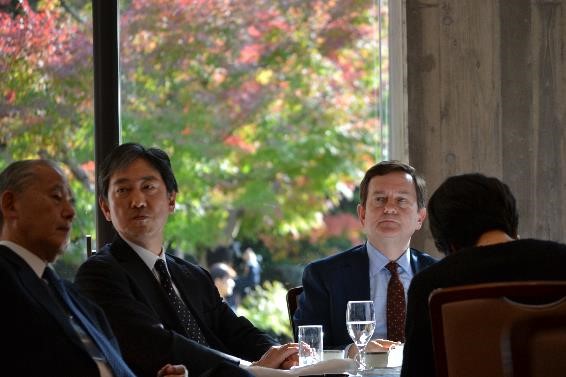 Mr.Goodman (on the right) at the launch event
Authors

Project Leaders
Yoichi Funabashi
Co-founder and Chairman, Asia Pacific Initiative
Yoichi Funabashi is an award-winning Japanese journalist, columnist and author. He has written extensively on foreign affairs, the US-Japan Alliance, economics and historical issues in the Asia Pacific.
He has a distinguished career as a journalist. He served as correspondent for the Asahi Shimbun in Beijing (1980-81) and Washington (1984-87), and as US General Bureau Chief (1993-97). In 2016 he became the first Japanese laureate of Stanford University's prestigious Shorenstein Journalism Award. In 2013 he won the Oya Soichi Nonfiction Award for his book on the Fukushima Daiichi Nuclear Accident 'Countdown to Meltdown,' he won the Japan Press Award known as Japan's "Pulitzer Prize" in 1994 for his columns on international affairs, his articles in Foreign Affairs and Foreign Policy won the Ishibashi Tanzan Prize in 1992 and in 1985 he received the Vaughn-Ueda Prize for his reporting on international affairs.
His books in English include: The Peninsula Question (Brookings Institution Press, 2007); Reconciliation in the Asia-Pacific, ed. (USIP, 2003,); Alliance Tomorrow, ed. (Tokyo Foundation, 2001); Alliance Adrift (Council on Foreign Relations Press, 1998, winner of the Shincho Arts and Sciences Award); Asia-Pacific Fusion: Japan's Role in APEC (Institute for International Economics, 1995, winner of the Mainichi Shimbun Asia Pacific Grand Prix Award); and Managing the Dollar: From the Plaza to the Louvre (1988 winner of the Yoshino Sakuzo Prize).
---

Matthew Goodman
Senior Vice President, Center for Strategic and International Studies
Matthew P. Goodman is senior vice president, senior adviser for Asian economics, and holds the William E. Simon Chair in Political Economy at CSIS. The Simon Chair explores current issues in international economic policy, with a focus on the Asia-Pacific region. Before joining CSIS in early 2012, Goodman was White House coordinator for Asia-Pacific Economic Cooperation (APEC) and the East Asia Summit. He also served as director for international economics on the National Security Council staff, helping the president prepare for G-20 and G-8 summits. Prior to the White House, Goodman was senior adviser to the under secretary for economic, energy, and agricultural affairs at the U.S. Department of State.
Goodman has extensive experience in both the public and private sectors. Before joining the Obama administration in 2009, he worked for five years at Albright Stonebridge Group, a global business advisory firm based in Washington, D.C., where he was managing director for Asia. From 2002 to 2004, he served at the White House as director for Asian economic affairs on the National Security Council staff. Prior to that, he spent five years at Goldman, Sachs & Co., heading the investment bank's government affairs operations in Tokyo and London. From 1988 to 1997, he worked as an international economist at the U.S. Treasury Department, including five years as financial attaché at the U.S. embassy in Tokyo. Goodman holds an M.A. in international relations from the Johns Hopkins School of Advanced International Studies (SAIS) and a B.S. in economics from the London School of Economics and Political Science (LSE). He is a life member of the Council on Foreign Relations and serves as chairman of the Board of Trustees of the Japan-America Society of Washington.
---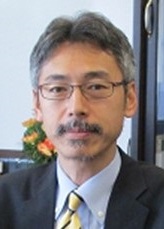 Washington Coordinators
Shin Oya
Senior Consulting Fellow, Asia-Pacific Initiative
Shin Oya received his B.A. in Law from Tohoku University, L.L.M. from Law School at Boston University, and M.Sc. in Finance from Business School at George Washington University. He joined Japan Bank for International Cooperation (JBIC) in 1991 and experienced various positions including Director, Asian Operation; Director, Oil and Gas Operation; Chief Representative for New Delhi office. Now he serves as Chief Representative for Strategic Research of JBIC.
---
Hiroyuki Nakashima
Director General, Equity Finance Group, Equity Investment Department, Japan Bank for International Cooperation (JBIC),
Hiroyuki Nakashima received the degree of B.A. in Economics from the University of Tokyo (1994), and M.Sc. in Economics for Development from the University of Oxford (1998). He joined Japan Bank for International Cooperation (JBIC) in 1994 and has worked for JBIC for more than 20 years. Various career experiences in JBIC include 7 years in the Financing departments (energy and mining projects in Asia, Oceania, Latin America and Africa), 8 years in the Planning departments (corporate planning, lending policy planning and policy coordination with Japanese government), 2 years in Treasury department (funding from capital market) and 2 years in London Representative Office. He worked in JBIC's Representative Office in Washington D.C. as a Senior Representative and as a Fellow of API in Washington D.C. for 2 years until August 2018. Currently working in JBIC head office as a Director General of Equity Investment Department since August 2018.
---

Adviser
Takashi Terada
Professor of International Relations, Doshisha University
Takashi Terada received his Ph.D from Australian National University in 1999. Before taking up his current position in April 2012, he was an assistant professor at National University of Singapore (1999-2006) and associate and full professor at Waseda University (2006-2011). He also has served as a visiting professor at University of Warwick, U.K. (2011 and 2012) and a Japan Scholar at Woodrow Wilson International Center for Scholars, Washington D.C. (2012). His areas of specialty include international political economy in Asia and the Pacific, theoretical and empirical studies of regional integration, and Japanese politics and foreign policy. His latest book is East Asia Versus the Asia-Pacific: Competing Regional Integrations (in Japanese University of Tokyo Press, 2013). He is the recipient of the 2005 J.G. Crawford Award.
---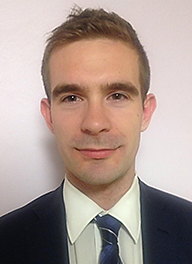 Research Leaders
Harry Dempsey
Research Associate, Asia Pacific Initiative
Harry Dempsey is Research Associate at Asia Pacific Initiative serving as the research assistant to Yoichi Funabashi and staff director for Galapagos Cool and a geo-economics project. He has worked for Shinko Research, a think-tank part of the Kobe Steel Group, at which he produced research for Japan Oil, Gas and Metals National Corporation (JOGMEC) and provided consultancy services for Kobe Steel's Corporate Planning Department. He was employed at London Research International, an energy research and consulting company for Japanese companies, and on the JET Program as an English teacher. He holds a BA in Philosophy from Cambridge University and speaks fluent Japanese.
---

Daniel Remler
Former Research Associate, Center for Strategic and International Studies
Daniel Remler is a Master in Business Administration candidate at The Wharton School at the University of Pennsylvania, and a Master in Public Policy candidate at the John F. Kennedy School of Government at Harvard University. Previously, he was a research associate with the William E. Simon Chair in Political Economy at the Center for Strategic and International Studies (CSIS), where he focused on U.S. economic statecraft and strategy in the Asia Pacific and the economies of East Asia. He holds a B.A. in economics and history from the University of California, Berkeley.
---

Ann Listerud
Research Associate, Center for Strategic and International Studies
Ann Listerud is a research associate with the Simon Chair in Political Economy at CSIS, focusing on East Asian economic policy and trade. Previously, Ms. Listerud interned at the Japanese Ministry of Economy, Trade and Industry, worked as a researcher and translator for Industrial Bank of Japan, Leasing Co. Ltd., and worked as an English teacher for Henan University and the Shenzhen public school district. She earned her M.I.A. from the University of California, San Diego, and her B.A. from Beloit College, where she double majored in international relations and East Asian languages
---