National Economic Security Strategy Project
Project Outline
In the "Era of Geoeconomics", states leverage their economies as a means to achieve geopolitical goals. In addition to traditional military power, economic statecraft has also become an important policy tool in a state's national security strategy. How can Japan secure its indispensable base for economic activities in this era? How can it expand the economic sectors that are essential to the international community? With its economic power, deterrence, and the international order, what policies should Japan develop to strengthen its economic security? How can Japan work with its allies and other like-minded countries? How should the government and private companies collaborate with each other?
When the Kishida Administration took office in October 2021, it placed "economic security" center of its work agenda. Along with the appointment of a Minister for Economic Security, the new administration declared its plan to revise Japan's 2013 national security strategy incorporating economic security. When the 2013 national security strategy was created, API published a report that recommended strengthening "Quiet Deterrence" as an alternative to the government's national security strategy. In tandem with the government's recent revision of Japan's national security strategy, API also explores what Japan's economic security strategy should be. In addition, API will promote collaboration between the private and public sectors, which is essential to Japan's economic security. API aims to build an economic security community in Japan where the government, private sector, and academia can gather in search of a "most optimal solution" for this pressing issue facing Japan.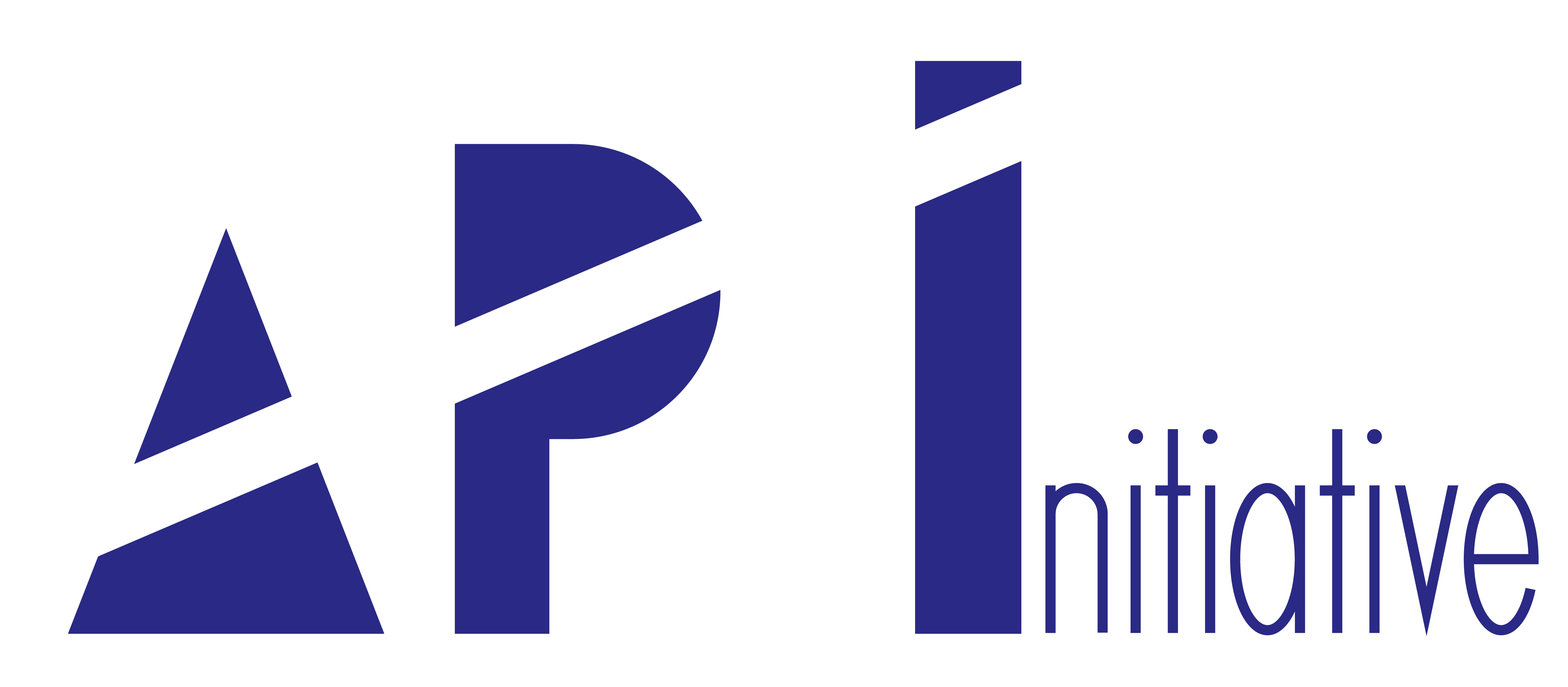 API Geoeconomics Briefing (Special Feature on Economic Security)
As API examines Japan's economic security strategy, we are publishing the analyses of API research staff. See below for previously published articles.
2021.12.03
What Japan needs to do to boost its economic security (SUZUKI Kazuto, Senior Research Fellow)
2021.12.09
Japan must take a multifaceted approach to its economic security (HOSOYA Yuichi, Research Director)
2021.12.06
How Japan should approach military tech competition (JIMBO Ken, MSF Executive Director)
2021.12.13
Japan's energy dilemma: How to achieve security alongside decarbonization (SHIBATA Narumi, Research Associate)
2022.01.11
Firms see U.S.-China tensions as economic security threat, survey shows (TOGASHI Mariko, API Matsumoto-Samata Fellow)
2022.01.17
Why cyber defense in Japan is so unreliable (MURAI Jun, Dean, API Institute of Geoeconomic Studies; Senior Fellow)
2022.01.20
Japan needs radical change to achieve health security (SAGARA Yoshiyuki, Fellow)
2022.01.25
Monetary security is a fight over infrastructure financing, currency and sanctions (OYA Shin, Senior Research Fellow)
Economic Security Survey of 100 Japanese Companies
From November 2021 to December 2021, API surveyed 100 companies in Japan (including research organizations) that we considered as both playing a critical role in Japan's economic security and being susceptible to changes in economic security dynamics. The survey focused on issues and risks related to economic security, as well as expectations of and requests to the government. Click here for the survey results (published on December 24, 2021).
API delivered a presentation on its Economic Security Survey of 100 Japanese Companies at a seminar co-organized by the Society of International Business and Legal Studies and The Japanese Association of International Business Law on March 3, 2022. Click here to read more.
Project Members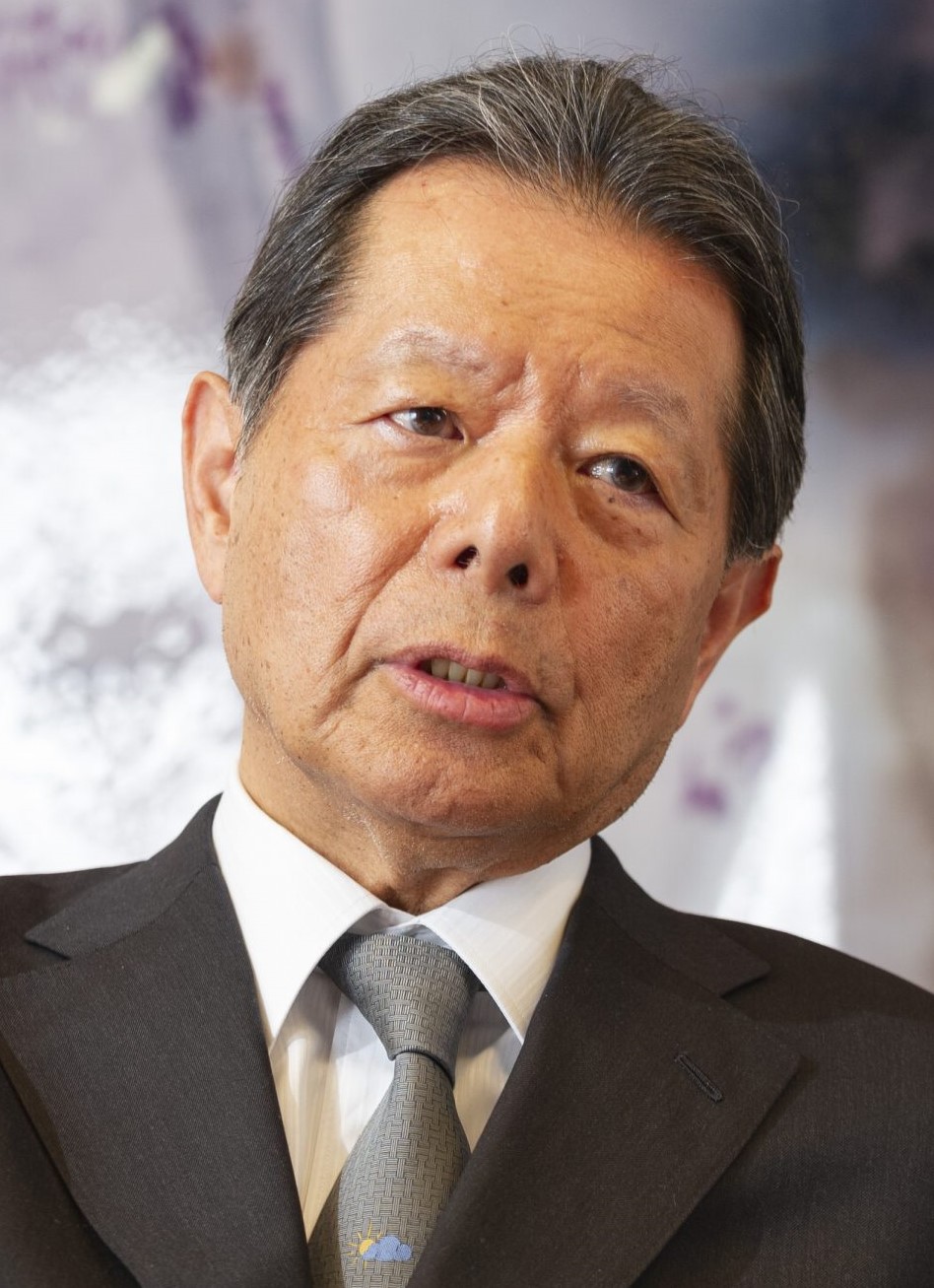 FUNABASHI Yoichi
Co-founder and Chairman, Asia Pacific Initiative
Former Editor-in-Chief, The Asahi Shimbun (2007-2010)
FUNABASHI Yoichi is an award-winning Japanese journalist, columnist and author. He has written extensively on foreign affairs, the US-Japan Alliance, geopolitics, geoeconomics and historical issues in the Asia Pacific.
He has a distinguished career as a journalist. He served as correspondent for the Asahi Shimbun in Beijing (1980-81) and Washington (1984-87), and as US General Bureau Chief (1993-97). In 2016 he became the first Japanese laureate of Stanford University's prestigious Shorenstein Journalism Award. In 2013 he won the Oya Soichi Nonfiction Award for his book Countdown to Meltdown, on the Fukushima Daiichi Nuclear Accident. He won the Japan Press Award, known as Japan's "Pulitzer Prize," in 1994 for his columns on international affairs. His articles in Foreign Affairs and Foreign Policy won the Ishibashi Tanzan Prize in 1992, and in 1985 he received the Vaughn-Ueda Prize for his reporting on international affairs.
---
HOSOYA Yuichi
Managing Director, Research Director, Asia Pacific Initiative
Professor, Faculty of Law, Keio University
Visiting Fellow, Downing College, University of Cambridge
HOSOYA Yuichi is professor of international politics at Keio University, Tokyo. Professor Hosoya was a member of the Advisory Board at Japan's National Security Council (NSC) (2014-2016). He was also a member of Prime Minister's Advisory Panel on Reconstruction of the Legal Basis for Security (2013-14), and Prime Minister's Advisory Panel on National Security and Defense Capabilities (2013). Professor Hosoya studied international politics at Rikkyo (BA), Birmingham (MIS), and Keio (Ph.D.). He was a visiting professor and Japan Chair (2009–2010) at Sciences-Po in Paris (Institut d'Études Politiques) and a visiting fellow (Fulbright Fellow, 2008–2009) at Princeton University.
---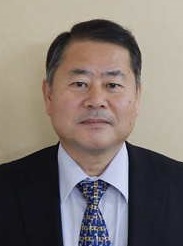 OUE Sadamasa
Senior Fellow, Asia Pacific Initiative
Lieutenant General, Japan Air Self-Defense Force (Ret.)
General Oue was born in 1959 in Nara Prefecture, Japan. He entered the Japan Air Self-Defense Force (JASDF) as a graduate of the National Defense Academy in 1982. Throughout his military career, he had been involved with policy development and program promotion, as well as budget request regarding BMD, F-35 introduction, Joint Staff reorganization and more. Upon promotion to Lieutenant General he assumed the position of Commandant of the Air Staff College. Afterwards, he served as a Commander of the Northern Air Defense Command, responsible for coping with missile launches from North Korea, responding to Russian air activities to defend the territorial aerospace of Japan, and maintaining readiness to provide forces with other defense sectors' operations.
He retired in August 2017 as a Commander of Air Materiel Command, responsible for logistic operations of all Air Self Defense Force activities. LTG OUE earned his Master of Public Administration from J. F. Kennedy School of Government, Harvard University in 1997, and Master of National Security Strategy from the National War College, National Defense University of the U.S.A. in 2002. Between July 2019 and June 2021, he served at the Harvard Asia Center as a Senior Fellow. He currently serves as a company advisor and a special fellow of the Strategic Studies Institute.
---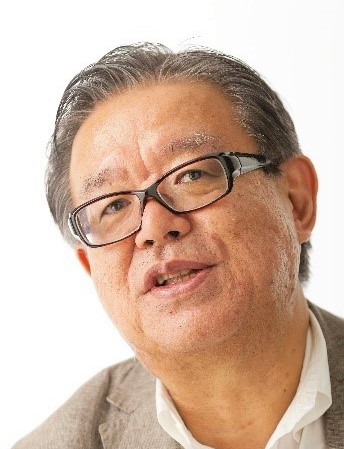 MURAI Jun
Dean, API Institute of Geoeconomic Studies; Senior Fellow, Asia Pacific Initiative
Distinguished Professor, Keio University
Co-Director, Keio University Cyber Civilization Research Center
Special Advisor to the Cabinet
MURAI Jun received his Ph.D. in Computer Science in 1987 from Keio University, and majored in Computer Science, Computer Network, and Computer Communication. In 1984 he established JUNET (Japan University UNIX Network), the first network in Japan connecting multiple universities. In 1988 he established the WIDE (Widely Integrated Distributed Environment) Project, a Japanese Internet research consortium. He has long been engaged in research related to Internet technology platforms, and is known as the Father of the Internet in Japan, and as the Internet Samurai in international circles. He is a member of the Strategic Headquarters for the Promotion of an Advanced Information and Telecommunications Network Society (IT Strategic Headquarters), and of the Cyber Security Policy Council, National center of Incident readiness and Strategy for Cybersecurity (NISC), Cabinet Secretariat. He also chairs and serves on many other governmental committees, and is active in numerous international scientific associations. He was a member of the Internet Architecture Board (IAB) from 1993-95, the board of trustees of the Internet Society (ISOC) from 1997-2000, and the board of directors of the Internet Corporation for Assigned Names and Numbers (ICANN) from 1998-2000. He was inducted into the 2013 Internet Hall of Fame (Pioneer), and his distinctions include the 2011 IEEE Internet Award, the 2005 Jonathan B. Postel Service Award, and Knight of the Legion of Honor, which he was awarded in 2019 by the French government.
---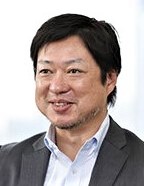 JIMBO Ken
MSF Executive Director, Asia Pacific Initiative
Professor, Faculty of Policy Management, Keio University
JIMBO Ken is Professor at the Faculty of Policy Management, Keio University. He served as a Special Advisor to the Minister of Defense, Japan Ministry of Defense (2020) and a Senior Advisor, The National Security Secretariat (2018-20).
His main research fields are in International Security, Japan-US Security Relations, Japanese Foreign and Defense Policy, Multilateral Security in Asia-Pacific, and Regionalism in East Asia. He has been a policy advisor for various Japanese governmental commissions and research groups including for the National Security Secretariat, the Ministry of Defense and the Ministry of Foreign Affairs. His policy writings have appeared in NBR, The RAND Corporation, Stimson Center, Pacific Forum CSIS, Japan Times, Nikkei, Yomiuri, Asahi and Sankei Shimbun.
---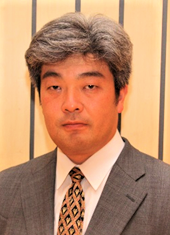 SUZUKI Kazuto
Senior Research Fellow, Asia Pacific Initiative
Professor, Graduate School of Public Policy, The University of Tokyo
SUZUKI Kazuto is Professor of Science and Technology Policy at the Graduate School of Public Policy at the University of Tokyo, Japan. He graduated from the Department of International Relations, Ritsumeikan University, and received his Ph.D. from Sussex European Institute, University of Sussex, England. He has worked for the Fondation pour la recherche stratégique in Paris, France as an assistant researcher, as an Associate Professor at the University of Tsukuba from 2000 to 2008, and served as Professor of International Politics at Hokkaido University until 2020. He also spent one year at the School of Public and International Affairs at Princeton University from 2012 to 2013 as a visiting researcher. He served as an expert in the Panel of Experts for Iranian Sanction Committee under the United Nations Security Council from 2013 to July 2015. He has been the President of the Japan Association of International Security and Trade. His research focuses on the intersection of science/technology and international relations; and on subjects including space policy, non-proliferation, export control and sanctions. His recent work includes Space and International Politics (2011, in Japanese, awarded the Suntory Prize for Social Sciences and Humanities), Policy Logics and Institutions of European Space Collaboration (2003) and many others.
---
SAGARA Yoshiyuki
Fellow, Asia Pacific Initiative
Yoshiyuki Sagara is a fellow at the Asia Pacific Initiative (API), a Tokyo-based global think tank, where he focuses on health security policy including COVID-19 response, international conflicts, Japan's foreign policy, economic statecraft, sanctions, cyber security, and emerging technologies.
Before joining API, Mr. Sagara had 15 years of career experience working in the Japanese government and the United Nations system, as well as in the technology industry. From 2018 to 2020, he served as Assistant Director of the Second Northeast Asia Division (North Korea desk) at the Ministry of Foreign Affairs of Japan. From 2015 to 2018, he served in the Guidance and Learning Unit within the Policy and Mediation Division of the UN Department of Political Affairs in New York, where he analyzed and disseminated best practices and lessons learned from UN preventive diplomacy and political engagements, such as in Nigeria, Iraq, and Afghanistan. From 2013 to 2015, he served in the International Organization for Migration Sudan, based in Khartoum. As a project development and reporting officer in the Chief of Mission's Office, he developed and implemented peacebuilding and social cohesion projects in conflict-affected areas of Sudan, especially Darfur. While serving in the Japan International Cooperation Agency (JICA) Headquarters from 2012 to 2013, he managed rural and fishery development projects in Latin America and the Caribbean region. From 2005 to 2011, he worked at DeNA Co., Ltd. in Tokyo and engaged in expanding tech businesses.
Mr. Sagara has been widely published and spoke on public policy, including in the Japan Times. He coauthored a report, The Independent Investigation Commission on the Japanese Government's Response to COVID-19 (API/ICJC): Report on Best Practices and Lessons Learned (Discover 21, 2021).
He holds a Master of Public Policy from the Graduate School of Public Policy at the University of Tokyo, and a BA in law from Keio University.
---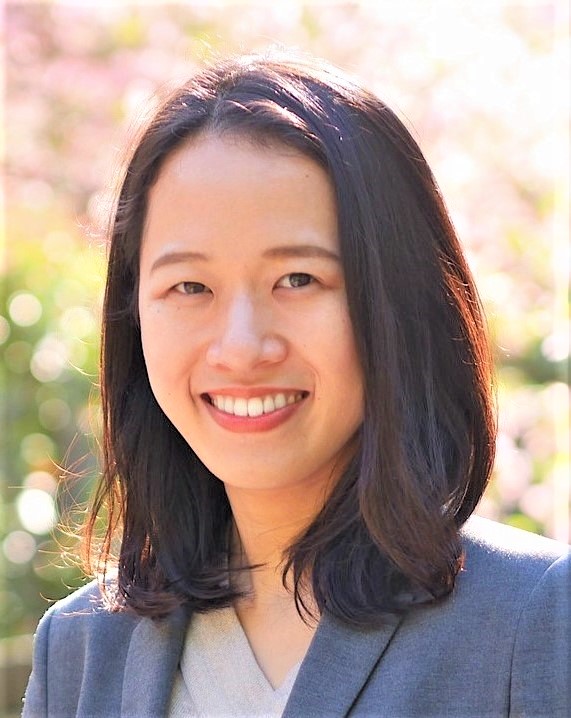 SHIBATA Narumi
Research Associate, Asia Pacific Initiative
SHIBATA Narumi is a research associate at API. She has career experience working in the social sector and overseas Japanese embassy(Israel) as well as in the technology industry.
She holds a BA in International Politics, Economics and Communication from Aoyama Gakuin University, Japan and MA in Political Science from Stockholm University, Sweden.
Secretariat
SUZUKI Hitoshi
Visiting Fellow & Staff Director, CPTPP Project, Asia Pacific Initiative
COO, LLC future mobiliTy research
SUZUKI Hitoshi (PhD) was Associate Professor at the Graduate School of International Studies and Regional Development, University of Niigata Prefecture, Japan. He received his Ph.D. in History and Civilization from the European University Institute in December 2007 and has focused on Japan's relations with the EC/EU, as well as Japan's auto and aero-space industry in Europe. He was visiting fellow at the Monash European and EU Centre, the London School of Economics and Political Science, and was Deputy Director of the Economic Partnership Agreement Division of the Ministry of Foreign Affairs Japan. As of December 2021, he serves as a Visiting Fellow & Staff Director, CPTPP Project, Asia Pacific Initiative.
His publications include Thatcher and Nissan Revisited in the Wake of Brexit (Palgrave Macmillan), "The New Politics of Trade: EU-Japan" Journal of European Integration 39(7), "Post-Brexit Britain, the EU and Japan" Europe and the World 4(1), and Suzuki et.al. "Japan and the European Union," Oxford Encyclopedia of European Union Politics.