Project Outline
After the U.S. withdrawal from the original Trans-Pacific Partnership (TPP) Agreement, the remaining 11 countries, including Japan, came together to sign the Comprehensive and Progressive Agreement for Trans-Pacific Partnership (CPTPP) in March of 2018, which came into effect in December 2018. In February 2021, the UK, followed by China and Taiwan in September 2021, applied for CPTPP membership. With South Korea's preparation for its own membership application in December 2021, it appears other nations' interest in joining the CPTPP is rising.
On the assumption that the U.S. may unlikely rejoin the agreement in the near future, how should Japan approach a CPTPP that various nations are interested in joining? In so doing, Japan will need a grand strategy to protect and strengthen the "Free and Open Indo-Pacific Economic Architecture", which may be at risk amid growing US-China tensions. How could Japan leverage the CPTPP, which could be considered Japan's second largest diplomatic asset after the Japan-US alliance?
This project aims to provide strategic recommendations on the kind of diplomacy and trade policies Japan should adopt in the great game of international economy architecture, as well as how Japan can improve its economic future through the CPTPP, for which a strategy to respond to new CPTPP membership applications from a strict, neutral, and fair perspective without giving special treatment to any country (or region) will be explored.
Project Approach
This project has been organized into the following six themes and is chaired by Naoko Munakata, Professor, Tokyo University Graduate School of Public Policy.
Japan's trade strategy from an international trade law perspective
What does the TPP/CPTPP and Japan's trade strategy look like?
China's reasoning and game plan
America and the Biden administration
Challenges of Japan's foreign economic policy in the Indo-Pacific
Japan's trade strategy from Japan's geo-economic security perspective
Project Members
Chair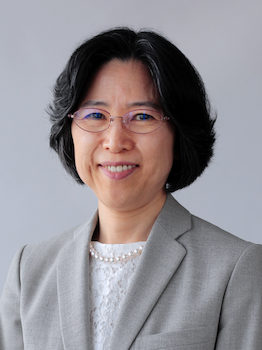 MUNAKATA Naoko
Professor, Graduate School of Public Policy, The University of Tokyo
MUNAKATA Naoko serves as Professor at the Graduate School of Public Policy at the University of Tokyo. After receiving her LL.B from the University of Tokyo, she joined the Ministry of International Trade and Industry (now Ministry of Economy, Trade and Industry). She was extensively involved in trade policies, such as launching negotiations for Japan's first free trade agreement and Japan's participation in the Trans-Pacific Partnership Agreement. She also worked on economic cooperation, information technology, the textile and fashion industry, and small and medium size enterprises. She served as Executive Secretary under Prime Minister Abe before taking office as Commissioner of the Japan Patent Office, where she introduced design-driven management, launched startup support, strengthened design rights protection as well as the IP litigation system, and worked to synchronize standard essential patent policies with major countries. She holds an MBA from Harvard Business School.
---
Members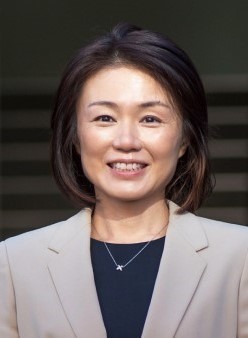 ETO Naoko
Professor, Department of Political Science, Faculty of Law, Gakushuin University
ETO Naoko is Professor at the Department of Political Science, Gakushuin University. Her main research interests include contemporary Chinese politics, Japan-China relations and East Asian affairs. Before taking up her current position, she was an associate senior research fellow at the Institute of Developing Economies, Japan External Trade Organization (IDE-JETRO) and a research fellow at the Center for Area Studies, National Institutes for the Humanities (NIHU). She was also a visiting research fellow at the School of International Studies, Peking University and the East Asian Institute, Singapore National University. She holds an MA in international policy studies from Stanford University and a PhD in political science from Keio University. Her recent publications include "Japan in the Context of Chinese Nationalism: The Transformation of'Patriotism' and the Issue of Differing Historical Perspectives" (in Japanese, Keiso Shobo, 2014); "Japan-China Strategic Communications Dynamics under the Belt and Road Initiative: The Case of 'Third Country Business Cooperation'" (Asian Perspective, Vol. 45, no.3, Summer 2021).
---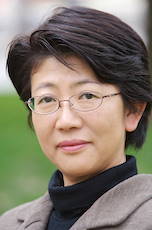 KATADA Saori
Professor, Department of Political Science and International Relations, University of Southern California
KATADA N. Saori is Professor of Political Science and International Relations Department and Director of the Center for International Studies at University of Southern California. Her book Japan's New Regional Reality: Geoeconomic Strategy in the Asia-Pacific was published by Columbia University Press in July 2020. She is also a co-author of two recent books: The BRICS and Collective Financial Statecraft (Oxford University Press, 2017), and Taming Japan's Deflation: The Debate over Unconventional Monetary Policy (Cornell University Press, 2018). She has her Ph.D. from the University of North Carolina at Chapel Hill (Political Science), and her B.A. from Hitotsubashi University (Tokyo). Before joining USC, she served as a researcher at the World Bank in Washington D.C., and as International Program officer at the UNDP in Mexico City.
---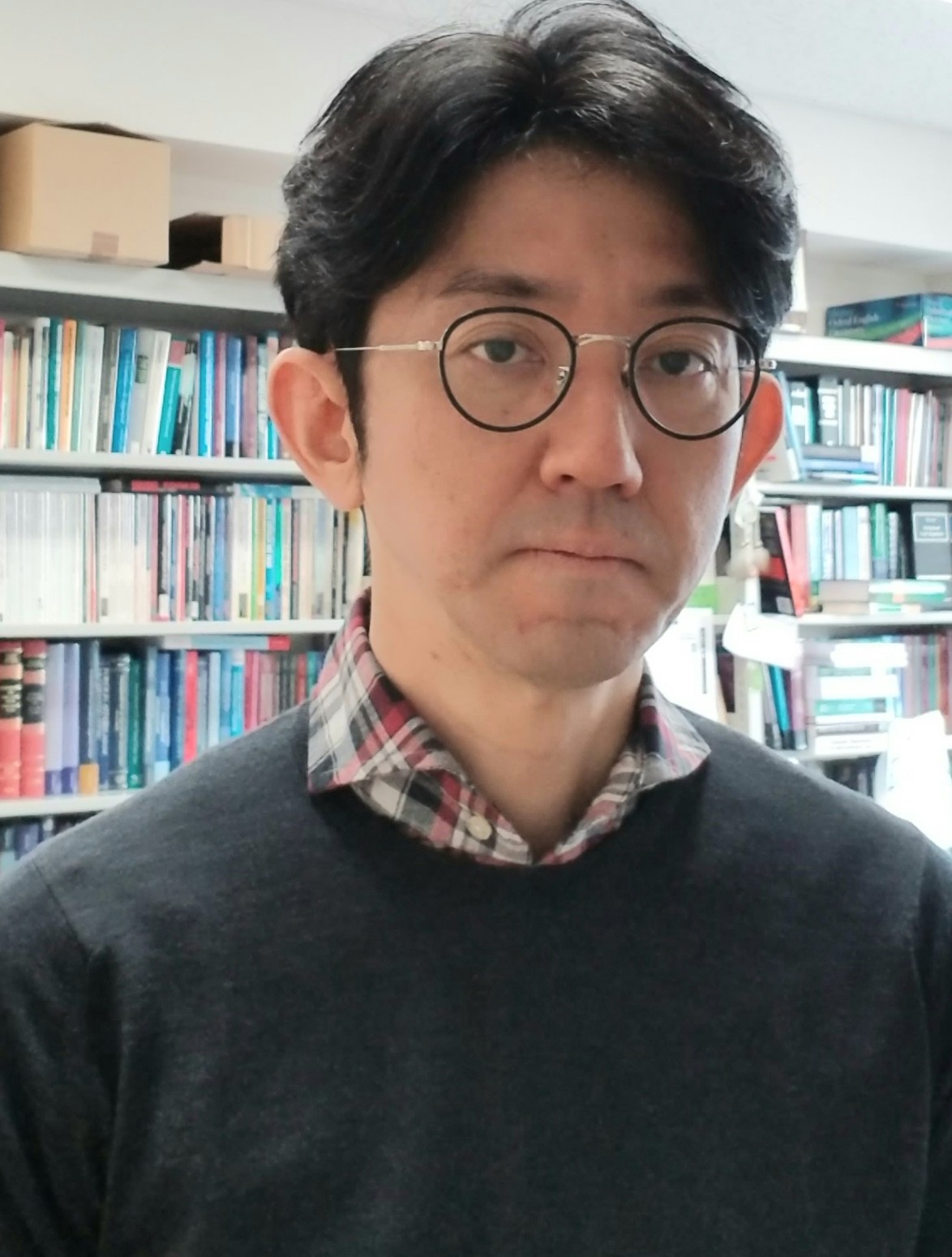 KAWASE Tsuyoshi
Professor, Department of Environmental Law, Faculty of Law, Sophia University
Faculty Fellow at the Research Institute of Economy, Trade and Industry (RIETI)
Chairman of Subcommittee on Trade Remedies, Industrial Structure Council, METI,
Government of Japan
Education: LL.B (1990), Keio University, Japan; LL.M (1994), Georgetown University, United States. Area of expertise: international economic law.
Before joining Sophia University in 2007, KAWASE Tsuyoshi was formerly an associate professor at the Graduate School of Law and Politics, Osaka University (2004-07), a fellow at RIETI (2003-2004), and an assistant/associate professor at Kobe University of Commerce (1994-2001). He also served as deputy director of the Multilateral Trading System Department of the Ministry of Economy, Trade and Industry, representing the Government of Japan in several World Trade Organization (WTO) cases and negotiations (2001-2003).
---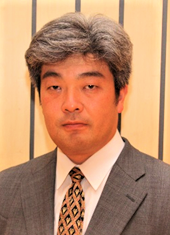 SUZUKI Kazuto
Senior Research Fellow, Asia Pacific Initiative
Professor, Graduate School of Public Policy, The University of Tokyo
SUZUKI Kazuto is Professor of Science and Technology Policy at the Graduate School of Public Policy at the University of Tokyo, Japan. He graduated from the Department of International Relations, Ritsumeikan University, and received his Ph.D. from Sussex European Institute, University of Sussex, England. He has worked for the Fondation pour la recherche stratégique in Paris, France as an assistant researcher, as an Associate Professor at the University of Tsukuba from 2000 to 2008, and served as Professor of International Politics at Hokkaido University until 2020. He also spent one year at the School of Public and International Affairs at Princeton University from 2012 to 2013 as a visiting researcher. He served as an expert in the Panel of Experts for Iranian Sanction Committee under the United Nations Security Council from 2013 to July 2015. He has been the President of the Japan Association of International Security and Trade. His research focuses on the intersection of science/technology and international relations; and on subjects including space policy, non-proliferation, export control and sanctions. His recent work includes Space and International Politics (2011, in Japanese, awarded the Suntory Prize for Social Sciences and Humanities), Policy Logics and Institutions of European Space Collaboration (2003) and many others.
---

TERADA Takashi
Professor, Department of Political Science, Faculty of Law, Doshisha University
TERADA Takashi received his Ph.D from Australian National University in 1999. Before taking up his current position in April 2012, he was an assistant professor at National University of Singapore (1999-2006) and associate and full professor at Waseda University (2006-2011). He also has served as a visiting professor at University of Warwick, U.K. (2011 and 2012) and a Japan Scholar at Woodrow Wilson International Center for Scholars, Washington D.C. (2012). His areas of specialty include international political economy in Asia and the Pacific, theoretical and empirical studies of regional integration, and Japanese politics and foreign policy. His latest book is East Asia Versus the Asia-Pacific: Competing Regional Integrations (in Japanese University of Tokyo Press, 2013). He is the recipient of the 2005 J.G. Crawford Award.
---
Special Advisors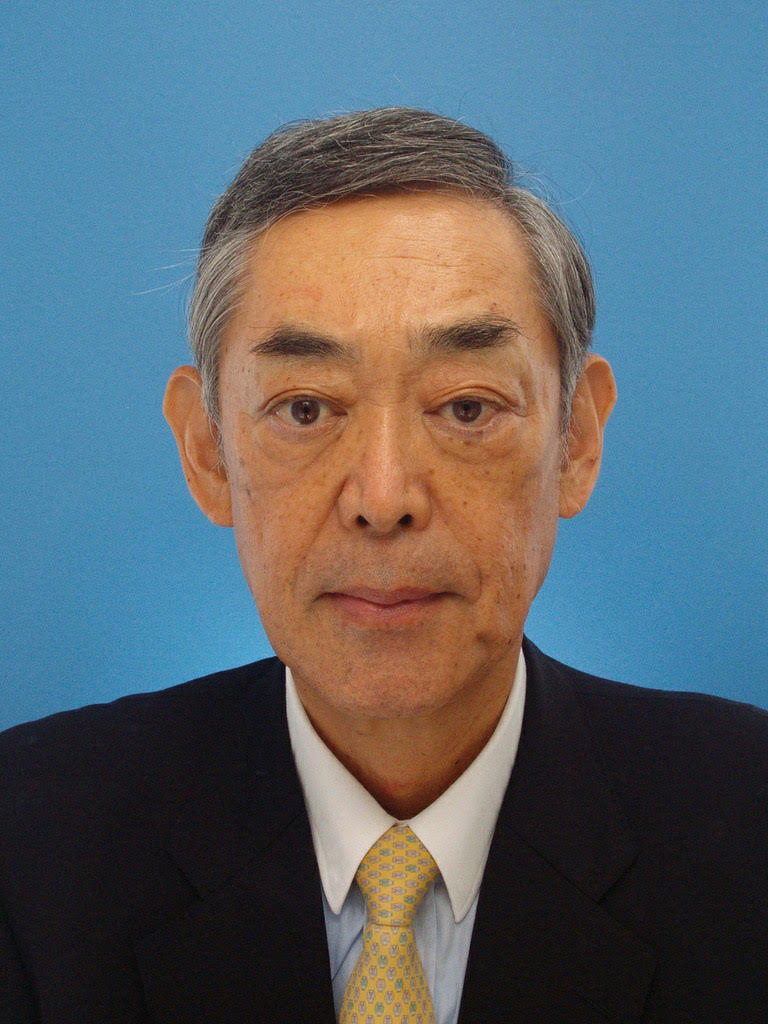 YOKOI Yutaka
Former Ambassador to P.R.C.
Senior Executive Board Member, Japanese Olympic Committee.
Born in 1955.
1979 BA of Liberal Arts College, University of Tokyo. Joined the MOFA.
1982 Diploma in Chinese Literature, University of Beijing.
1983 MA of GSAS, Harvard University.
2006 Chief of Economic Section, Minister, Japanese Embassy in the Washington, D.C.
2008 CG in Shanghai.
2011 Spokesperson, MOFA.
2013 Ambassador to Turkey.
2016-2020 Ambassador to P.R.C.
2021 Senior Executive Board Member, Japanese Olympic Committee.
---

TOKUCHI Tatsuhito
Senior Fellow, Asia Pacific Initiative
Executive Board Member and Research Fellow, Center for Industrial
Development and Environmental Governance (CIDEG), Tsinghua University Independent Director, PetroChina Company Limited
TOKUCHI Tatsuhito is currently a Board Member and Research Fellow at Tsinghua University's Center for Industrial Development and Environmental Governance (CIDEG). Previously, he served as Managing Director & Chairman of the Investment Banking Committee at CITIC Securities Co., Ltd., which he joined in 2002. While at CITIC Securities, he participated in and was the lead manager for numerous restructurings of large-cap Chinese state-owned enterprises as well as for various IPOs, including for the five largest Chinese banks. He has also led a team that served as the financial adviser for many Chinese and foreign corporations' domestic and cross-border M&A transactions.
Prior to CITIC Securities, he spent more than 20 years at Daiwa Securities Group, Inc., where he was mainly responsible for the firm's international investment banking business in Tokyo, New York, Hong Kong, Beijing, and Singapore. When he was in Singapore, Tokuchi also served as Vice-Chairman of the Singapore Investment Banking Association. He also has been providing consulting services on Chinese issues to Toyota Motors Corporation, Tokio Marine Group, and the Hoshino Resort Group.
He served as Foreign Committee Member of the Foreign Experts Advisory Committee (FEAC) at the Chinese State Administration of Foreign Experts Affairs (SAFEA).
He holds a MA in Chinese economy from Stanford University and a BA from Beijing University. He has edited two books: "Chinese SOEs' Overseas IPOs" and "Restructuring of the Chinese Enterprises". In 2009, he was awarded the China Friendship Award, China's highest award for foreigners who have made outstanding contributions to China's economic and social progress.
---
Secretariat
Staff Director
SUZUKI Hitoshi
Visiting Fellow & Staff Director, CPTPP Project, Asia Pacific Initiative
COO, LLC future mobiliTy research
SUZUKI Hitoshi (PhD) was Associate Professor at the Graduate School of International Studies and Regional Development, University of Niigata Prefecture, Japan. He received his Ph.D. in History and Civilization from the European University Institute in December 2007 and has focused on Japan's relations with the EC/EU, as well as Japan's auto and aero-space industry in Europe. He was visiting fellow at the Monash European and EU Centre, the London School of Economics and Political Science, and was Deputy Director of the Economic Partnership Agreement Division of the Ministry of Foreign Affairs Japan. As of December 2021, he serves as a Visiting Fellow & Staff Director, CPTPP Project, Asia Pacific Initiative.
His publications include Thatcher and Nissan Revisited in the Wake of Brexit (Palgrave Macmillan), "The New Politics of Trade: EU-Japan" Journal of European Integration 39(7), "Post-Brexit Britain, the EU and Japan" Europe and the World 4(1), and Suzuki et.al. "Japan and the European Union," Oxford Encyclopedia of European Union Politics.
---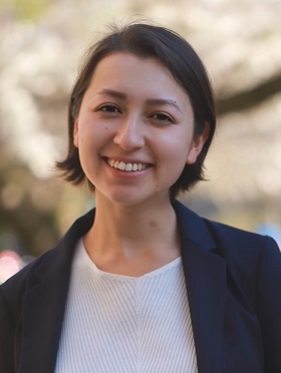 Project Officer
Marina Fujita Dickson
Research Assistant, Asia Pacific Initiative
Marina Dickson earned her Master of Arts in Strategic Studies and International Economics with a minor in Korea Studies from the School of Advanced International Studies (SAIS) at Johns Hopkins University. At SAIS, she worked as a Research Assistant under Dr. Thomas Rid focusing on disinformation and information security.
Prior to her Masters, she worked at the Reischauer Center for East Asian Studies as a Policy Research Fellow under Dr. Kent Calder. She also has experience working as a senior consultant at The Beacon Group, supporting Fortune 500 companies in defense, technology, and healthcare industries navigate new market opportunities.
She holds a Bachelor of Arts from Bates College in Politics and History.
---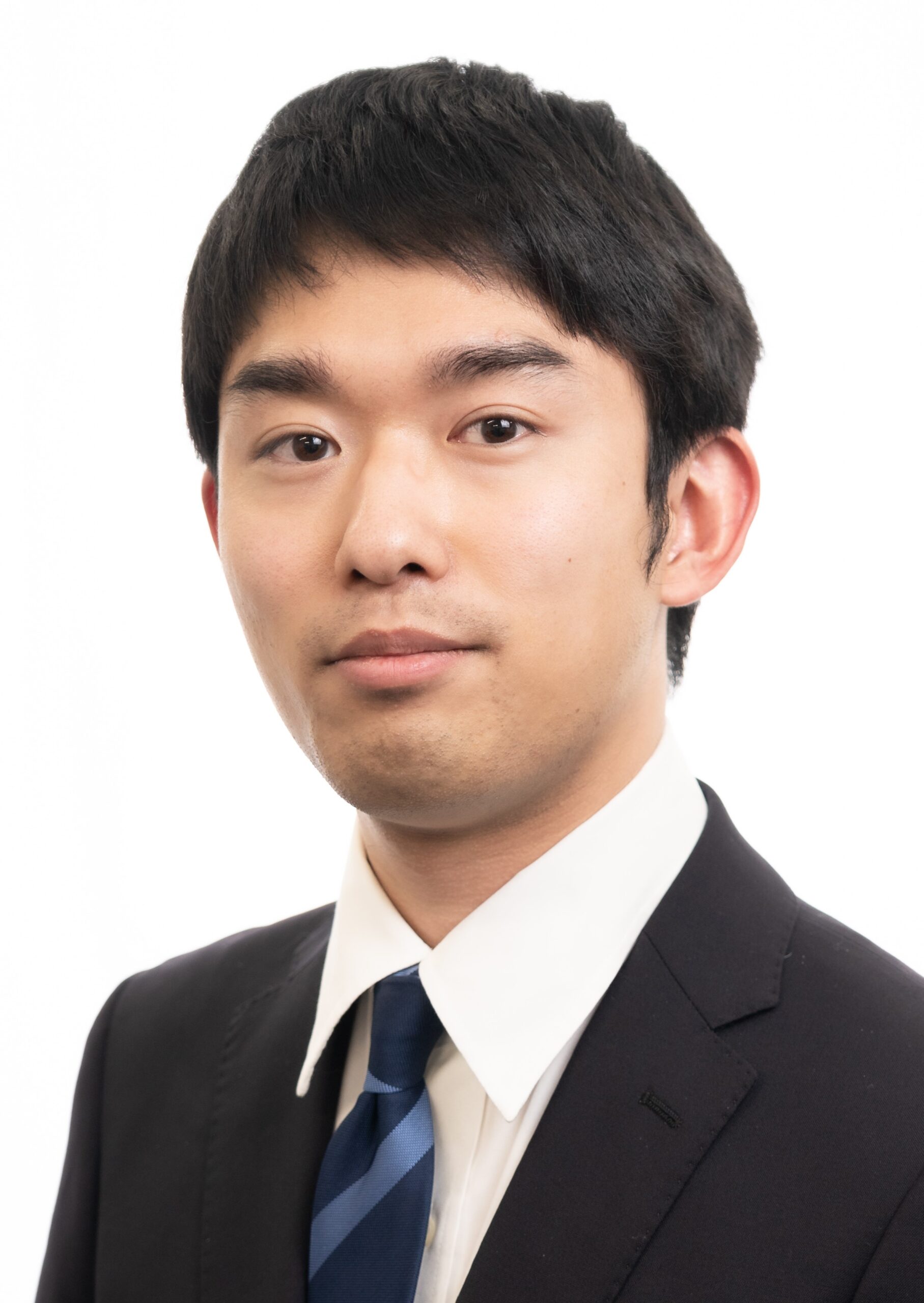 Project Officer
ISHIKAWA Yusuke
DX Officer & Research Assistant, Asia Pacific Initiative
ISHIKAWA Yusuke is a DX (digital transformation) Officer and Research Assistant at API. Prior to joining API, he worked as a full-time research intern at Transparency International Hungary on a project to measure and interview concerned parties on the transparency of major banks in Hungary, while funded by Central European University (ISP Remote Internship Fund). He has also worked as a part-time consultant at Transparency International Defense & Security in the UK for Defense Companies Anti-Corruption Index. His research work and book reviews have appeared in Transparency International Hungary ("Bank Transparency in Hungary"), as well as in several journals published by Kyoto University ("Corruption and Development") and the Japan Association for Language Teaching ("Process of Development and Effects of Political Simulation Games").
He received his BA in Political Science from Meiji University, MA in Corruption and Governance (with Distinction) from the University of Sussex, and another MA in Political Science from Central European University. During his BA and MAs, he also acquired teacher's licenses in social studies in secondary education and a TESOL (Teaching English to Speakers of Other Language) certificate.
---