Expert | SAGARA Yoshiyuki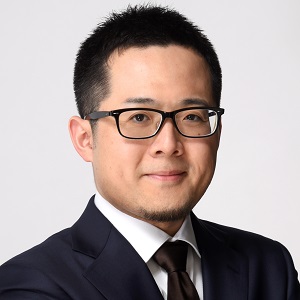 SAGARA Yoshiyuki
Senior Research Fellow
Profile
Yoshiyuki Sagara is a senior research fellow at the Asia Pacific Initiative (API), a Tokyo-based global think tank, where he focuses on health security policy including COVID-19 response, international conflicts, Japan's foreign policy, economic statecraft, sanctions, cyber security, and emerging technologies.
Before joining API, Mr. Sagara had 15 years of career experience working in the Japanese government and the United Nations system, as well as in the technology industry. From 2018 to 2020, he served as Assistant Director of the Second Northeast Asia Division (North Korea desk) at the Ministry of Foreign Affairs of Japan. From 2015 to 2018, he served in the Guidance and Learning Unit within the Policy and Mediation Division of the UN Department of Political Affairs in New York, where he analyzed and disseminated best practices and lessons learned from UN preventive diplomacy and political engagements, such as in Nigeria, Iraq, and Afghanistan. From 2013 to 2015, he served in the International Organization for Migration Sudan, based in Khartoum. As a project development and reporting officer in the Chief of Mission's Office, he developed and implemented peacebuilding and social cohesion projects in conflict-affected areas of Sudan, especially Darfur. While serving in the Japan International Cooperation Agency (JICA) Headquarters from 2012 to 2013, he managed rural and fishery development projects in Latin America and the Caribbean region. From 2005 to 2011, he worked at DeNA Co., Ltd. in Tokyo and engaged in expanding tech businesses.
Mr. Sagara has been widely published and spoke on public policy, including in the Japan Times. He coauthored a report, The Independent Investigation Commission on the Japanese Government's Response to COVID-19 (API/ICJC): Report on Best Practices and Lessons Learned (Discover 21, 2021).
He holds a Master of Public Policy from the Graduate School of Public Policy at the University of Tokyo, and a BA in law from Keio University.
Expertise
International public policy / International conflicts / Health security policy/ Economic security / Sanctions / Cyber security / Emerging technologies
Associated Projects
The Independent Investigation Commission on the Japanese Government's Response to COVID-19
Japan-U.S. Military Statesmen Forum (MSF)
Publications
The Independent Investigation Commission on the Japanese Government's Response to COVID-19: Report on Best Practices and Lessons Learned(Book chapters, Discover 21, Inc, October 8, 2021)
RECENT PUBLICATIONS & NEWS