Geoeconomic Briefing is a series featuring researchers at the IOG focused on Japan's challenges in that field. It will also provide analyses of the state of the world and trade risks as well as technological and industrial structures. (Editor-in-chief: Dr. SUZUKI Kazuto, Director, Institute of Geoeconomics (IOG); Professor, The University of Tokyo)
This article was posted to the Japan Times on November 21, 2022:
https://www.japantimes.co.jp/opinion/2022/11/21/commentary/japan-commentary/japan-carmakers-russia/
API Geoeconomic Briefing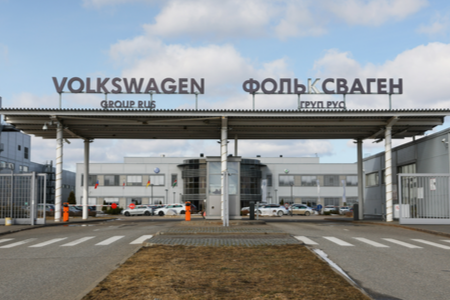 Photo:Reuter/Aflo
November 21, 2022
Japanese carmakers face continuing risks in the Russian market
SUZUKI Hitoshi
Visiting Senior Research Fellow, Asia Pacific Initiative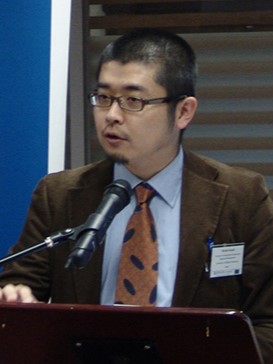 Ever since the era of the Cold War, when automakers such as Renault of France and Fiat of Italy entered the Soviet Union market, Russia has represented an unexplored frontier market and at the same time a market with country risks — the risk of companies suffering business damage due to changes in political, economic and social situations in a certain country or region.
After Russia invaded Ukraine on Feb. 24, many Western firms withdrew from Russia, stopping production in or trading with the country. One of the factors behind such decisions is reputational risk — consumers and shareholders in their home countries criticizing the companies for continuing business in Russia, making it difficult for them to stay in the country.
Today, a time when both country risks and reputational risk have combined and emerged simultaneously, is it no longer possible for multinational companies to do business freely and globally?

Russian auto market
In 2021, some 1.66 million cars were sold in Russia, up 4.3% from the previous year when sales dropped amid the COVID-19 pandemic.
By maker, Lada — produced by Avtovaz — held the largest share of sales at 21%, followed by South Korea's Kia at 12.3% and Hyundai at 10%, Renault at 7.9% and Toyota at 5.9%.
Among the other Japanese carmakers in Russia, Nissan came ninth with 4.2%, Mazda 15th with 2.4%, Mitsubishi Motors 16th with 2.3% and Lexus 19th with 0.9%. Honda, which is believed to have already been preparing to withdraw from the country, had a 0.1% share.
In terms of corporate alliances, the Renault-Nissan-Mitsubishi Motors group including Avtovaz sold some 560,000 vehicles — 350,000 by Avtovaz, 130,000 by Renault and 80,000 by Nissan and Mitsubishi Motors combined. They were followed by Hyundai-Kia which sold 370,000 — Hyundai alone sold 170,000 — the Volkswagen group including Audi and Skoda with 190,000 and Toyota including Lexus with 110,000.
Popular Japanese cars in the market include heavy duty sports utility vehicles (SUVs) such as the Toyota Land Cruiser, the lighter RAV4 and the Camry sedan assembled in the country. These have been targeted at relatively high-income households.
One of the factors that helped reinvigorate Russia's car market after the end of the Cold War was Ford, one of the most prominent U.S. automakers, which launched a plant in the country.
Ford was also a key player in building the foundation of the Soviet Union's mass-production car industry, signing an agreement with the Soviet government in 1929 to build a car plant, which later became the country's leading carmaker, GAZ.
In 2001, Ford opened a plant in the suburbs of St. Petersburg. Renault and Toyota soon followed suit.
Toyota opened a plant in St. Petersburg in 2007 and started producing the Camry, becoming the first Japanese automaker to manufacture cars in the country.
Toyota manufactured some 80,000 vehicles in Russia in 2021, but this is less than 1% of the firm's global production.
The automaker's global production totaled 8.56 million in 2021, of which overseas production amounted to 5.8 million, mostly in the U.S. and Chinese markets.
While Japanese automakers' withdrawal from Russia involves some costs, the damage is still negligible.
The situation differs largely for South Korean carmakers Hyundai and Kia, the second and third biggest selling marques in the market.

Different paths
Toyota, which opened its plant in an industrial area of St. Petersburg facing the Baltic Sea, followed its past pattern of starting operations in a foreign country and took a cautious approach, taking country risks fully into account.
The plant reached an annual output of 100,000 units, but it initially began by producing 50,000 vehicles a year. Toyota insisted on maintaining its quality and philosophy of automaking and imported components from Japan.
The firm stuck to the "Toyota Way" in every detail, modifying the production process to match Russian workers' hand size to better facilitate assembly.
It expanded the plant's production capacity over time to cope with the volatile local market. Toyota was never in a rush.
The Russian market cooled down after the 2009 global financial crisis, but the plant in St. Petersburg started to have a certain presence in Toyota's production network in Europe — with facilities in the United Kingdom, Turkey, Poland and the Czech Republic. Manufacturing of the Auris Hybrid — Toyota's first locally-produced hybrid car in Europe — began at St. Petersburg in 2010, even before its plant in Valenciennes, France.
Toyota invested some ¥14.8 billion, equivalent to $137 million at the time, to expand the plant's production capacity to 100,000 units per year, and launched assembly of the RAV4 in 2016.
While most of the cars were sold in Russia, they were also exported to Kazakhstan and Belarus.
Some 800 workers were newly employed, bringing the total number of employees at the plant to roughly 1,900.
On the contrary, Hyundai chose licensed production in collaboration with a local assembler and invested a great amount of funds from the very beginning with the aim of manufacturing 150,000 units a year.
Production began in January 2011 at Hyundai's plant in St. Petersburg, with vehicles sold within the country as well as exported to destinations such as Ukraine, Belarus and Central Asian countries.
According to a report by the Economic Research Institute for Northeast Asia, based in Niigata Prefecture, Hyundai focused on family cars in the volume zone instead of selling higher-value-added vehicles like Toyota's SUVs or flexibly introduced models of different local designs for each country.
Its annual production reached 200,000, 4% of Hyundai's global production capacity, before it halted operations following Russia's invasion of Ukraine. Hyundai had overtaken Toyota in the Russian market.
The Russian plant is Hyundai's sixth overseas manufacturing facility after plants in Turkey, India, China, the United States and the Czech Republic.
Because Hyundai didn't bring its component suppliers to Russia, the firm used the Trans-Siberian Railway instead of maritime transportation to speed up component supplies and negotiated for discounts on freight charges, which are higher than for ocean freight. It also asked authorities to simplify customs procedures.
While Hyundai managed to obtain a speedier and cheaper supply network compared with that of Toyota, receiving preferential treatment from authorities means a greater risk of political intervention.
It also has to stay alert to the trend of the local public opinion, as it would face harsher opposition when scaling down operations or laying off employees.
Country risks in Russia can involve changing customs procedures or revising freight charges without prior notice, and, in the worst-case scenario, the government expropriating assets or nationalizing factories.
If Japanese companies suffer such damage, it could amount to a violation of the Japan-Russia Promotion and Protection of Investments Agreement, in force since 2000.

Reputational risks since February
Due to Russia's invasion of Ukraine, it has become necessary for companies to pay attention not only to Russian public opinion but also to the public opinion of Western developed countries.
Many Western companies stopped business operations in Russia one after another following the invasion of Ukraine. Ford announced full suspension of operations in Russia in March, followed by Volkswagen's announcement in the same month that it had decided to stop production in and exports to the country. Renault said in May that it was exiting Russia.
Following the series of announcements, Russia's vehicle sales in May plunged 84% from a year before. Although the sales recovered slightly through summer, they remained at less than half the level seen in 2021 when sales were sluggish due to the COVID-19 pandemic.
Renault's exit from Russia, in particular, grabbed headlines.
In an online address to the French parliament in March, Ukraine's President Volodymyr Zelenskyy criticized some French companies including Renault, urging them to leave the Russian market and stop "helping to finance the war."
Calls to boycott Renault grew on social media, making the company realize the scale of the reputational risk.
Immediately following Zelenskyy's speech, although this was not the sole reason behind the decision, Renault said it had fully suspended manufacturing in Russia — its second largest market after Europe — only days after it resumed operations that had been halted since late February due to component shortages.
Automakers' rush to suspend operations or withdraw business from Russia settled down in the summer after reports in July that Volkswagen would end its operations in the country.
These marked the first wave of a withdrawal rush that peaked in May when Western countries led by the U.S. imposed economic sanctions on Russia and reputational risks ramped up.
Some European carmakers and auto component suppliers still remain in Russia despite the risks. They include Stellantis, which produces and sells such brands as Fiat, Peugeot and Citroen, as well as German car component giant Continental.
According to Japanese practitioners in automobile and transportation industries, they see the greatest reputational risk in markets in European Union countries, followed by the U.S. and China.
Consumers and civil society groups in Europe have strong interest in issues of human rights due diligence, global warming and decarbonization. They are watching Russia closely, as the country violated international law when it invaded Ukraine, committing inhumane acts in regions it occupied.
A similar trend is seen in the U.S., but the industries pay attention to the U.S. market also because of its size and the share occupied by Japanese vehicles there.
They are focusing on China as well because it is a market even bigger than the U.S. for Japanese cars, but worse still, carmakers need to be on alert for state-led reputational risks. The Chinese government is seen to have taken the lead in the past in stirring up anti-Japan sentiment among the public.
Meanwhile, how do European companies remaining in Russia — despite criticism at home — see the reputational risks?
Stellantis attempted to rebut the media and the public trying to evoke reputational risks, saying pulling out of the country would harm the livelihoods of workers there, not Russia's leadership.
Continental, which resumed production in Russia after putting it on hold in March, said it needed to protect its local employees who could be held criminally liable if they failed to meet local demand.
The firm said the resumption was solely for producing tires for passenger vehicles for the local market.
The decisions suggest the firms are insistent on saying "business is business" and keeping their distance from political judgments, meaning they will continue operations as long as they generate profits and on condition that their products are not directly linked to combat on the battlefield.

Caught in between
It was believed that Stellantis had been aiming to make its plant in Kaluga, Russia, a key export hub for shipping vehicles to Europe and North Africa, as well as to South and North America.
While it is difficult for the firm to withdraw from Russia, it is also facing a deep dilemma of how to handle both country risks in Russia and the reputational risk at home.
South Korean media reported in October that Hyundai is considering selling its plant in Russia.
South Korean carmakers have beaten Japanese firms in terms of sales competition in the Russian market, but the Japanese companies chose better in terms of risk management.
Compared with carmakers with Russian plants, it has been easier for Honda to withdraw, as the company has supplied the market solely through exports.
Honda's approach aims to take full advantage of free-trade agreements and economic partnership agreements that lower or phase out tariffs on assembled cars, but its exports are still vulnerable to economic sanctions. The SWIFT international payment network ban against Russian banks made cash transfers impossible and hampered the firm's exports.
Toyota had no choice but to halt its assembly in Russia, as shipping companies immediately canceled all shipments to the country after the invasion to thoroughly avoid risks. The result was not only a shortage of semiconductors — subject to sanctions — but delivery failure of almost all components.
Ford, the world's first company to mass produce vehicles, is said to have played a role in educating immigrants to become American citizens through their employment.
Similarly, with Western firms doing business in what had been part of the Eastern bloc during the Cold War and other authoritarian countries today, they create employment opportunities for workers in those countries, raise their income, and make the countries richer, in hopes of realizing free and domestic societies.
But the carmakers are increasingly caught between the two risks and are less able to generate such ripple effects and opportunities.
In a survey on economic security conducted by the Asia Pacific Initiative, the predecessor of the Institute of Geoeconomics, covering 100 Japanese firms in 2021, 60.8% of the companies, regardless of industrial sector, had felt they were caught in between the U.S. and China, and many of those wished to urge the government to come up with policies to avoid being torn between the conflicting demands of the two nations.
Russia's invasion of Ukraine has intensified confrontations between Washington and Beijing even more, and it is likely that cases like Russia, in which country risk and reputational risk are combined, will increase from now on.

Private sector burden
Some media reported in August and September that Honda had begun considering building a separate supply chain that would reduce its dependence on China.
There are a great number of challenges to overcome. Even if the firm were to manage to decouple supply chains — one for China and the other for Western countries — it would contribute to strengthening its resilience, but this would not mean country risks and reputational risks will be decoupled.
As long as firms do business in China, they will constantly face reputational risks in Western countries, while there remains the country risk of China retaliating for suffering losses due to the decoupling.
In contrast to Western markets, none of the aforementioned auto and transportation industry practitioners pointed to reputational risks in the Japanese domestic market.
Is the Japanese public extraordinarily calm, unlike the voters of Europe and the U.S., or are they merely uninterested?
Whichever is the case in Japan, how to make decisions or take measures when facing the two combined risks should not be left to each company. The government, industry, academia and public should widely discuss the issue and be prepared.

Disclaimer: The views expressed in this API Geoeconomic Briefing do not necessarily reflect those of the API, the Institute of Geoeconomics (IOG) or any other organizations to which the author belongs.