On October 24, 2022, the Institute of Geoeconomics (IOG, Director: SUZUKI Kazuto) and Vrije Universiteit Brussel, Centre for Security, Diplomacy and Strategy (VUB-CSDS) co-hosted the "Europe and Japan in a Changing World" symposium at the International House of Japan.
After the opening remarks by Haitze Siemers, Deputy Head of Delegation, EU Delegation to Japan, keynote speeches were delivered by Hayashi Yoshimasa, Japan's Minister of Foreign Affairs, and Enrique Mora, Deputy Secretary General for Political Affairs and Political Director, European External Action Service. These were followed by a panel discussion entitled "Bridging Partners for Stability in the Indo-Pacific."
The panel discussion was moderated by Eva Pejsova, the first and newly appointed Japan Chair of VUB-CSDS. The panelists included Daniel Fiott, Head of the Defence and Statecraft Programme at CSDS, Michael Reiterer, Distinguished Professor at CSDS, Jimbo Ken, Managing Director of the International House of Japan and President of the Asia Pacific Initiative, and Eto Naoko, Senior Fellow and Head of the China Group at IOG.
A summary of the discussion will be published at a later date on the -CSDS and IOG websites. Details of the release will be announced at a later date through our newsletter.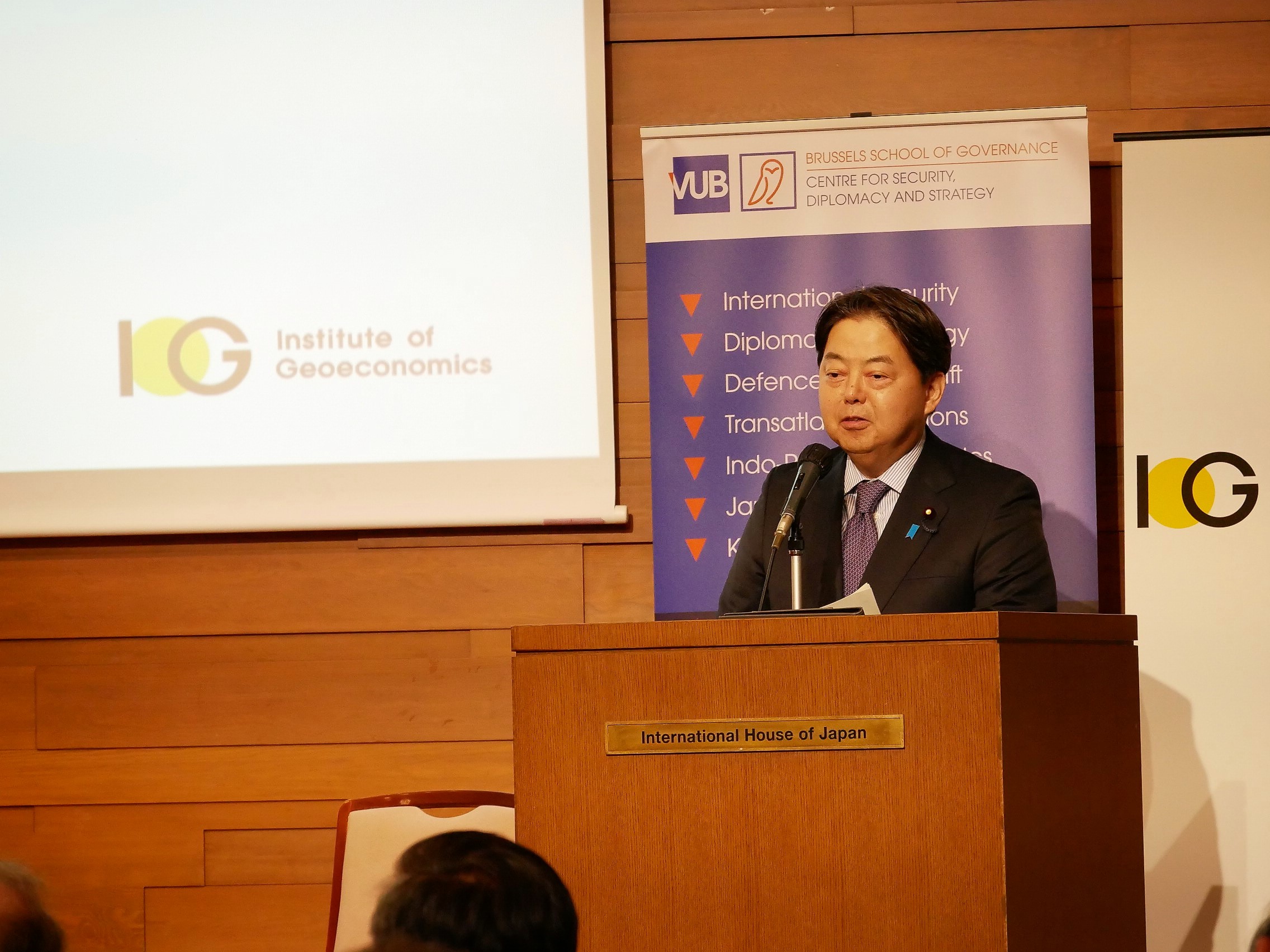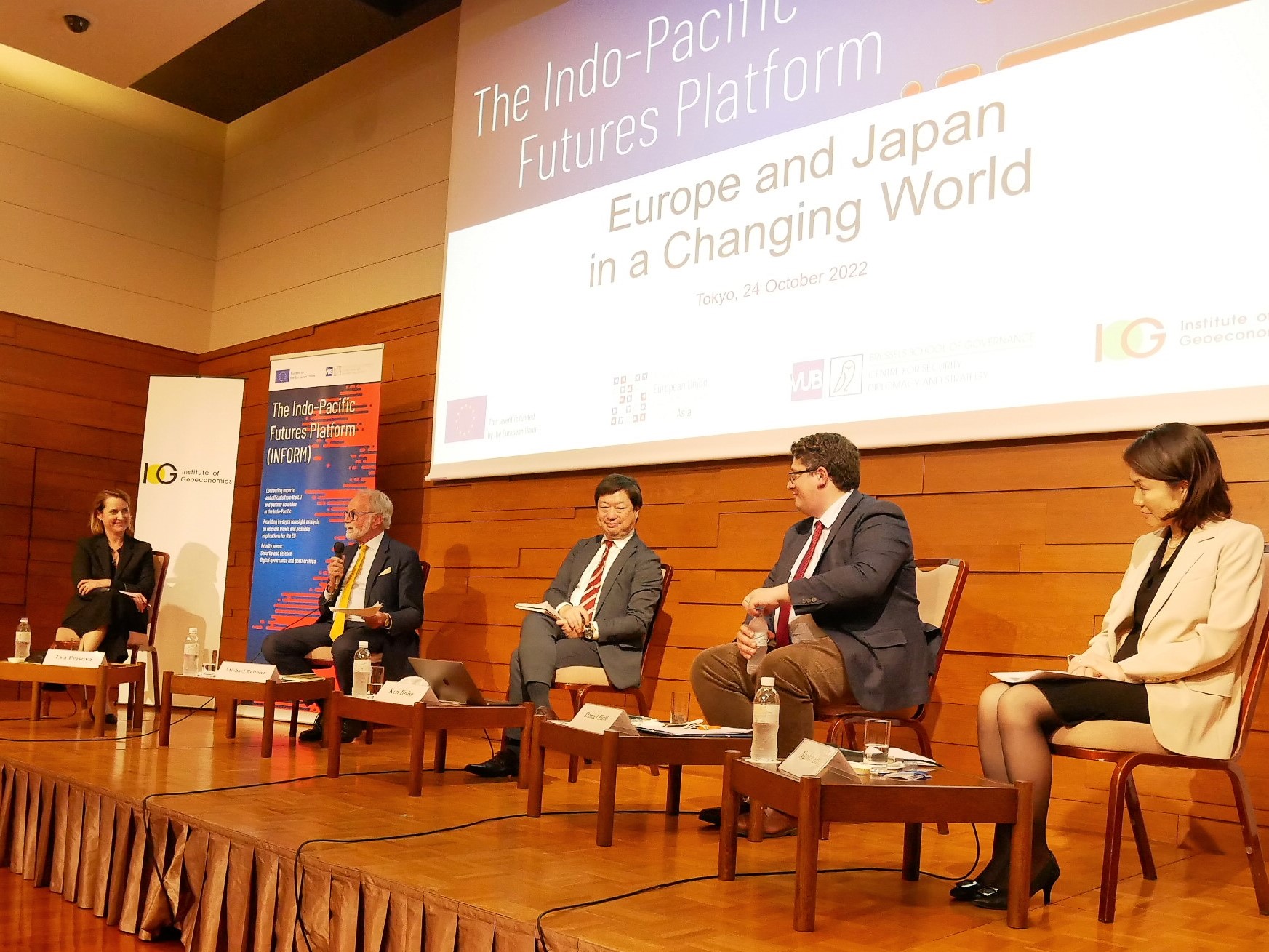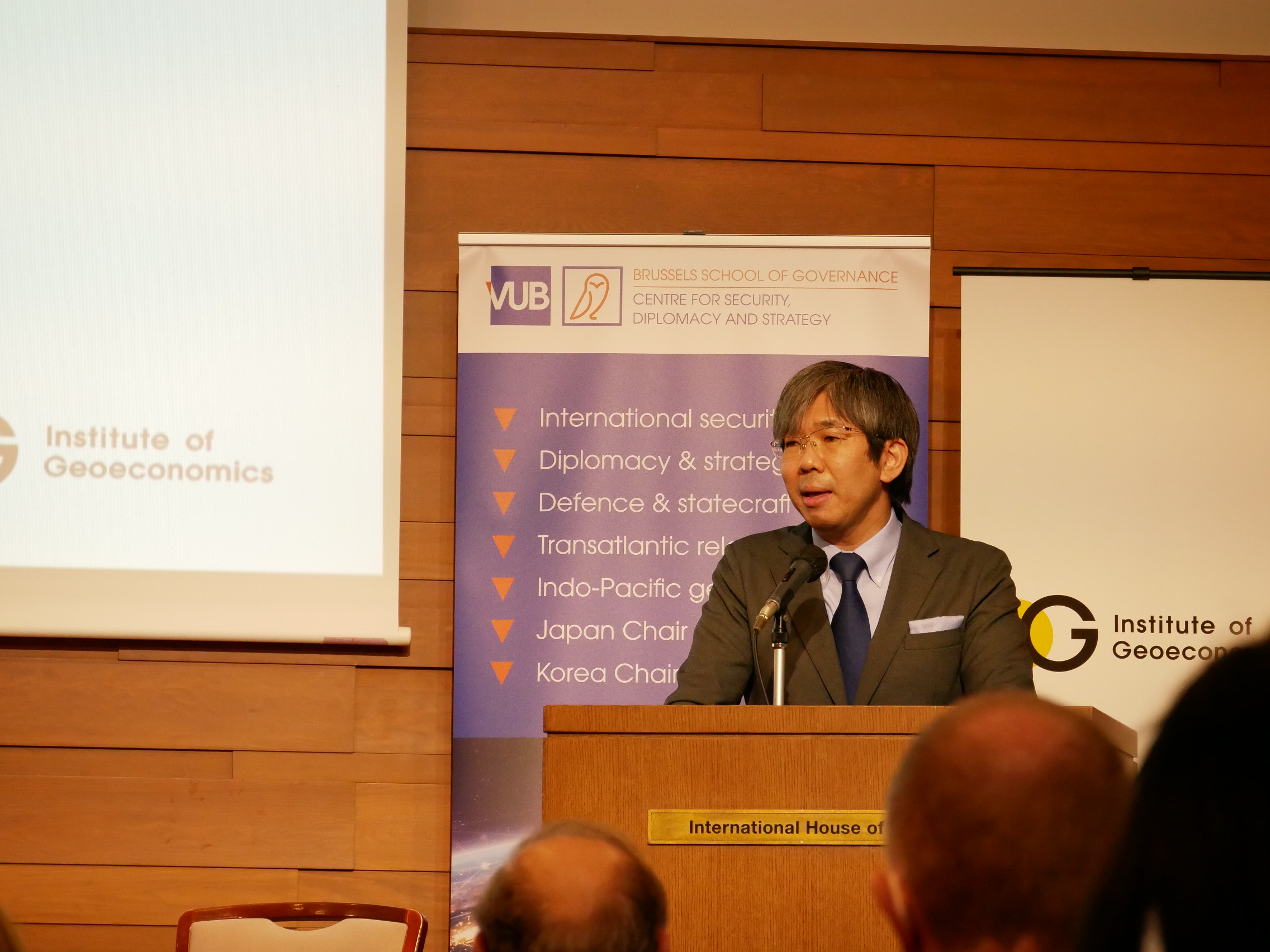 About the Institute of Geoeconomics (IOG)