On November 10, Research Director Hosoya joined the "After the U.S. elections: What Germany and Japan Should Do to Safeguard the International Order" online event, hosted by the Japanese-German Center Berlin, and spoke about Japan and Germany's role in protecting the liberal international order.
Research Director Hosoya delivered a message about the possibility of cooperation between Japan and Germany, particularly in fields of climate change and data governance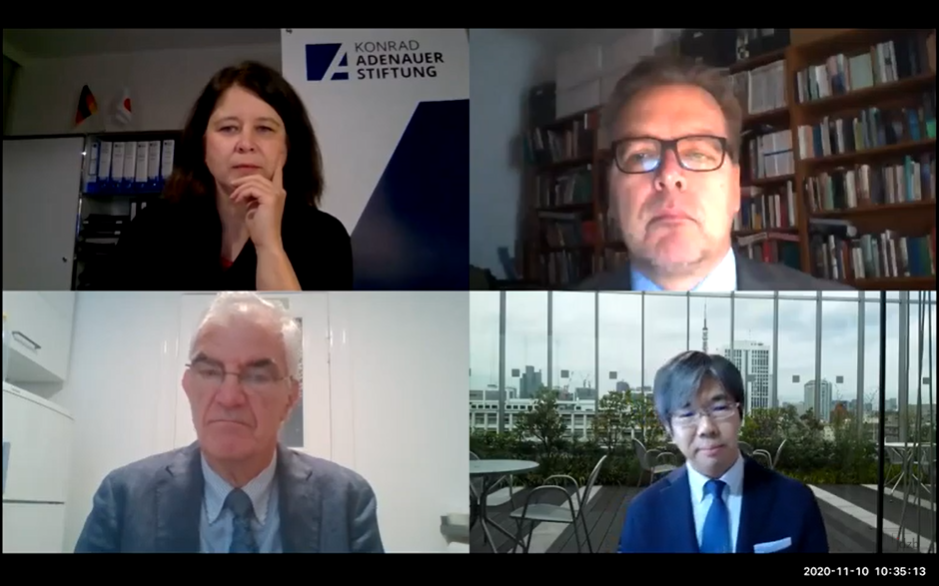 You can watch the full video of the webinar here
The event was held as part of the Liberal International Order project.
< About the Liberal International Order Project >
This project aims to make policy recommendations on what Japan should do to maintain and develop the Liberal International Order (LIO), which is currently facing a global crisis.
In February 2020, API published a book titled "The Crisis of Liberal Internationalism: Japan and the World Order," which focuses on Japan's role in the Asia-Pacific region.
"The Crisis of Liberal Internationalism: Japan and the World Order"
Edited by FUNABASHI Yoichi and G. John Ikenberry
Publisher: Brookings Institution Press
First Published: February 4, 2020
Paperback ISBN: 9780815737674
Ebook ISBN: 9780815737681