The IOG Economic Intelligence Report will cover the latest regulatory developments on economic security & geoeconomics in the United States and Europe along with background and analysis of what it means for Japan and Asia. Written by Paul Nadeau, visiting research fellow at the Institute of Geoeconomics (IOG) and assistant adjunct professor with Temple University, Japan Campus, the Economic Intelligence Report will be released every two weeks.
IOG Economic Intelligence Report (Vol. 2 No.13)
Paul Nadeau, Visiting Research Fellow, Institute of Geoeconomics (IOG)
July 25, 2023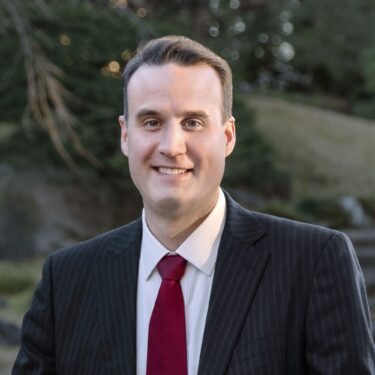 China Curbs: On July 3, the Chinese government announced that it would impose export controls on two critical minerals , gallium and germanium, starting on August 1, under a December 2020 law designed to prohibit the export of advanced technologies with military applications. Exporters will need to apply for a license from the Chinese Ministry of Commerce if they want to export these minerals from China. These controls will affect worldwide production of semiconductors, defense equipment, and communications equipment around the world since the two minerals are largely sourced from China (94 percent of gallium and 83 percent of germanium). The restrictions are widely believed to be in retaliation for export controls imposed by the United States on advanced semiconductor production equipment in October 2022.
Yellen to Beijing: U.S. Treasury Secretary Janet Yellen visited Beijing from July 6-9. During her visit, she met with Premier Li Qiang, Vice Premier He Lifeng, who holds responsibility for financial and economic affairs, finance minister Liu Kun, and the head of the People's Bank of China, Pan Gongsheng. While there were no major agreements or breakthroughs during her visit, Secretary Yellen expressed hope that her visit could "help build a resilient and productive channel of communication with China's new economic team." She gave no indication of the timing of a possible executive order on outbound investment screening, emphasizing that no decision has been made that any such order would be done in a "narrow and targeted way".
Russia Backs Out of Grain Deal: Russia left a deal to permit the safe export of grain through the Black Sea on July 17. Russia also informed the International Maritime Organization, the UN agency that overseas international shipping, that it could no longer guarantee the safe navigation of ships and that "proactive necessary actions and response measures to neutralize threats posed by the Kiev regime in the area will be taken." The Black Sea Grain Initiative, negotiated in July 2022, allowed for the safe passage of grain exports and resulted in the shipment of 33 tons of grain and a 20% reduction in food costs, according to the UN. While Russian grain exports are not subject to Western sanctions, Russia has argued that restrictions on payments, finance, and international transactions have hindered its ability to sell grain overseas. There are concerns that Russia's exit from the agreement could lead to higher consumer prices, particularly in the developing world.
One More Round: The fourth round of the IPEF negotiations took place from July 9-15 in Busan, South Korea. The U.S. Commerce Department and Office of the U.S. Trade Representative, said that the 14 participating countries had made progress on pillars related to trade, clean energy, and the economy but did not go into details. The IPEF participants completed an agreement on supply chains during their last negotiating round in May. According to the statement from USTR, details on the next negotiating round will be announced at a later date.
UK in CPTPP: The United Kingdom officially joined the Comprehensive and Progressive Trans-Pacific Partnership (CPTPP) during the pact's meeting in Auckland, New Zealand on July 15. The group will next discuss applications for membership from China, Taiwan, as well as four other applicant countries.
India & Japan Sign MoC on Semiconductors: India and Japan signed a memorandum of cooperation on July 20 to boost semiconductor development between the two countries, specifically regarding manufacturing, research, design, and talent development. An implementation organization will be created that will help facilitate bilateral collaboration at the government and industry levels.
Hong Kong Chief Has Concerns about Japanese Seafood: On July 11, Hong Kong chief executive John Lee said that the city will ban marine products from "a large number" of Japanese prefectures if Japan releases wastewater from the Fukushima nuclear meltdown into the sea. The United Nations has endorsed Japan's plan for releasing radioactive wastewater, saying that Japan has met the necessary safety protocols.
Analysis: Is the Biden administration Trying to Staunch China's Economic Development?
On one hand, the Biden administration insists that its economic strategy towards China is targeted and narrow – that export controls apply only to a certain set of advanced technologies, that moves to cut China off from advanced technology are only driven by concerns about dual-use technologies with military applications and should have no bearing on the broader bilateral relationship and that the United States has no interest in broader decoupling. On the other hand, the announced controls cover technologies which will be fundamental for any future economic development, and may have the consequence, in action if not in intent, of trying to cut off China's economic growth entirely. That's definitely not narrow or targeted. While Betteridge's law states "Any headline that ends in a question mark (or the title at the top of a newsletter) can be answered by the word no," even if the Biden administration indeed is not trying to entirely block China's economic development, the fact that the question can be asked in the first place means that the administration has a problem on its hands.
It's not just China – there are contradictions throughout the Biden administration's approach to international economics. Encouraging electric vehicle production while leaving major manufacturers in the European Union and Japan out of the tax credit program, encouraging domestic production of semiconductors and related technologies without streamlining immigration policies to help steer talent into the sector, trying to expand its economic presence in the Indo-Pacific without the promise of market access, or launching subsidy programs while expressing concern about a race-to-the-bottom in subsidies. It's not a great sign for the Biden administration that the best case for believing that their intentions are genuine is that they're basically incoherent on a lot of issues of international economics.
To be fair, it's a difficult agenda to execute. Naturally part of this can be ascribed to the basic dilemma of trying to maintain global leadership while also trying to account for domestic politics. Executives have to coordinate their actions across two platforms, the domestic and the international, which will always constrain their ability to act with a completely free hand. In the case of the Biden administration, one example is the fact it wants to have an economic presence in the Indo-Pacific but doesn't want to incur the domestic political costs that would be involved in putting those agreements in front of Congress. The dilemma is especially pronounced when partisan polarization is as entrenched as it now is and even less political space available for administrations seeking to balance international and domestic initiatives.
Part of this is also a product of being active across a lot of fronts with a lot of second-order effects and a lot more unintended consequences. When the goal is reshaping entire commercial networks and redefining economic relations with the world's second-largest economy, it's hard to predict exactly how things will work out and where unintended consequences might arise. It's possible that they're using lofty language to describe more prosaic goals, but those are goals with big ambitions, not least of all ensuring a permanent technological lead over competitors, specifically China. After all, supply chains are ultimately commercial decisions (though incentives can help) and there's more to the China-U.S. relationship than economics. Whether staunching China's economic development through export controls is the intended goal, the fact that it might even be within the realm of possibility and given that's not the sort of thing that China will take lightly, the possibility that it could be out there demands more attention or else speculation and conspiracy theories might abound.
If the Biden administration is genuine about what they want to do and where this is going, then they need to a (much) better job at coordinating these actions, communicating their intent, and heading off unintended consequences. It's one thing to believe that they're genuine about what they're trying to do to. But that alone isn't going to stop the "long tails of decisionmaking" from making their way through the system and it certainly won't stop counterparts and competitors from drawing their own conclusions about what the Biden administration is trying to do. Not least of all China. And if China begins to assume the worst and internalize that, that's a big problem.
Disclaimer: The views expressed in this IOG Economic Intelligence Report do not necessarily reflect those of the API, the Institute of Geoeconomics (IOG) or any other organizations to which the author belongs.
API/IOG English Newletter (forthcoming)
Edited by Paul Nadeau, the newsletter will keep up to date on geoeconomic agenda, IOG Intelligencce report, geoeconomics briefings, IOG geoeconomic insights, new publications, events, research activities, media coverage, and more. Approximately once every two weeks.

Subscribe