On October 5, 2022, the Institute of Geoeconomics (IOG, Director: Suzuki Kazuto) held its inaugural symposium entitled "Geoeconomics in the Time of Crisis."
As Russia's invasion of Ukraine lingers and the uncertainty surrounding Taiwan increases, how will the international order change and how should we manage geoeconomic risks? In this event, IOG dove deep into a discussion on these topics with Japan's first Economic Security Minister, Takayuki Kobayashi, as well as experts on Russia, Taiwan and energy issues.
The IOG plans to publish the primary takeaways of the discussions on our website.
The IOG welcomes corporate partners that support our mission and activities. For inquiries, please contact here.
Program
Part 1 – Keynote Speech and Dialogue
・Keynote Speech by Takayuki Kobayashi, Member of the House of Representative (First Economic Security Minister of Japan)
・Dialogue between Representative Takayuki Kobayashi and IOG Director Kazuto Suzuki
Part 2 – Panel Discussion
(1) Geoeconomics after Post-Ukraine Crisis – How will the world change?
Moderator:
・Yuichi Hosoya, Group Head, Europe and Americas, Institute of Geoeconomics (IOG)
Panelist:
・Yu Koizumi, Lecturer, Research Center for Advanced Science and Technology, The University of Tokyo
・Daisuke Harada, Project Director, Department of Research & Analysis (Intergovernmental Consultation Team, Russian Project Group), Japan Oil, Gas and Metals National Corporation
(2) Taiwan Crisis and Geoeconomics – How to face the risks?
Moderator:
・Ken Jimbo, Managing Director and API President, International House of Japan
Panelist:
・Naoko Eto, Group Head, China, Institute of Geoeconomics (IOG)
・Yasuhiro Matsuda, Professor, Institute for Advanced Studies on Asia, the University of Tokyo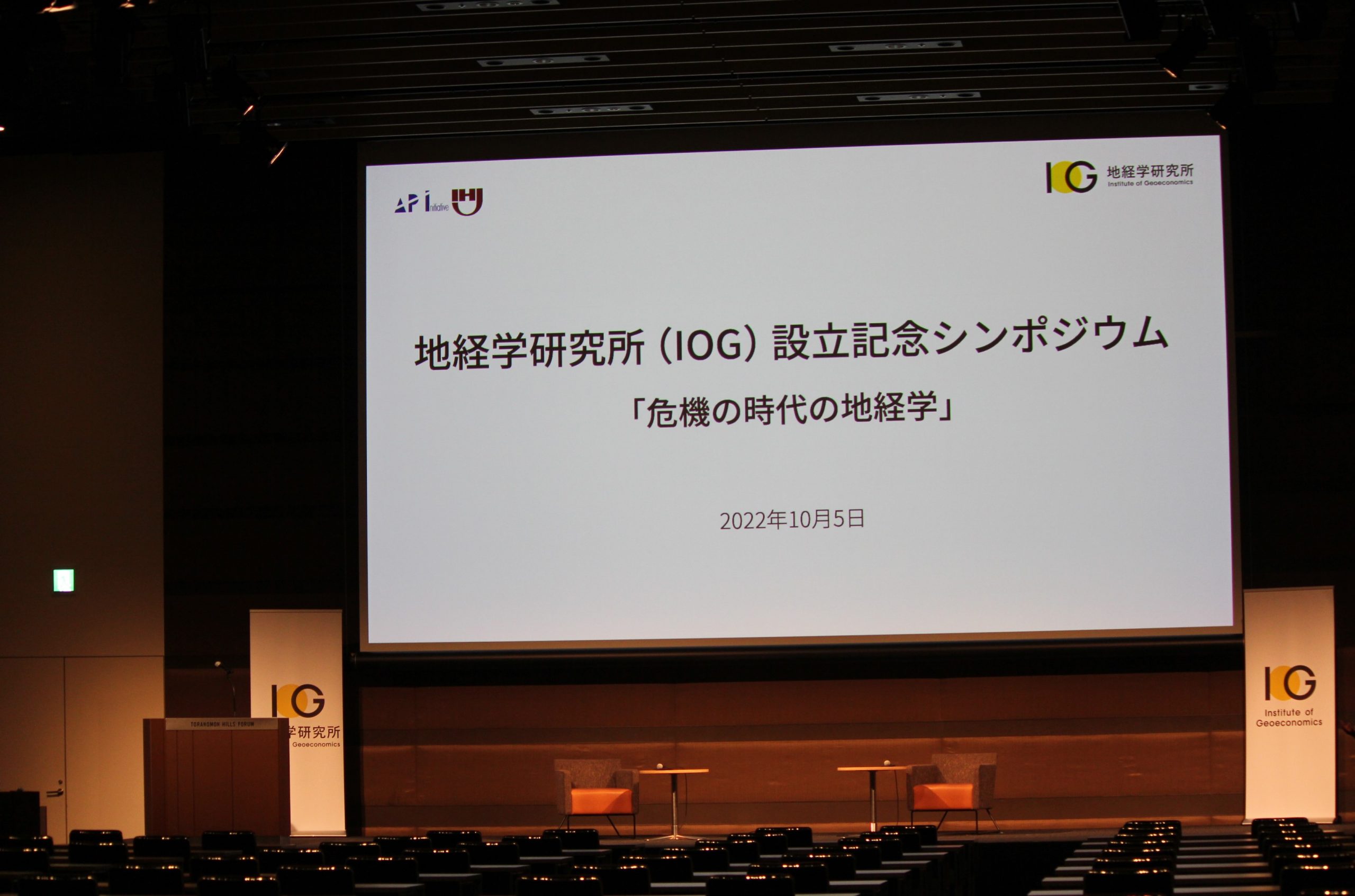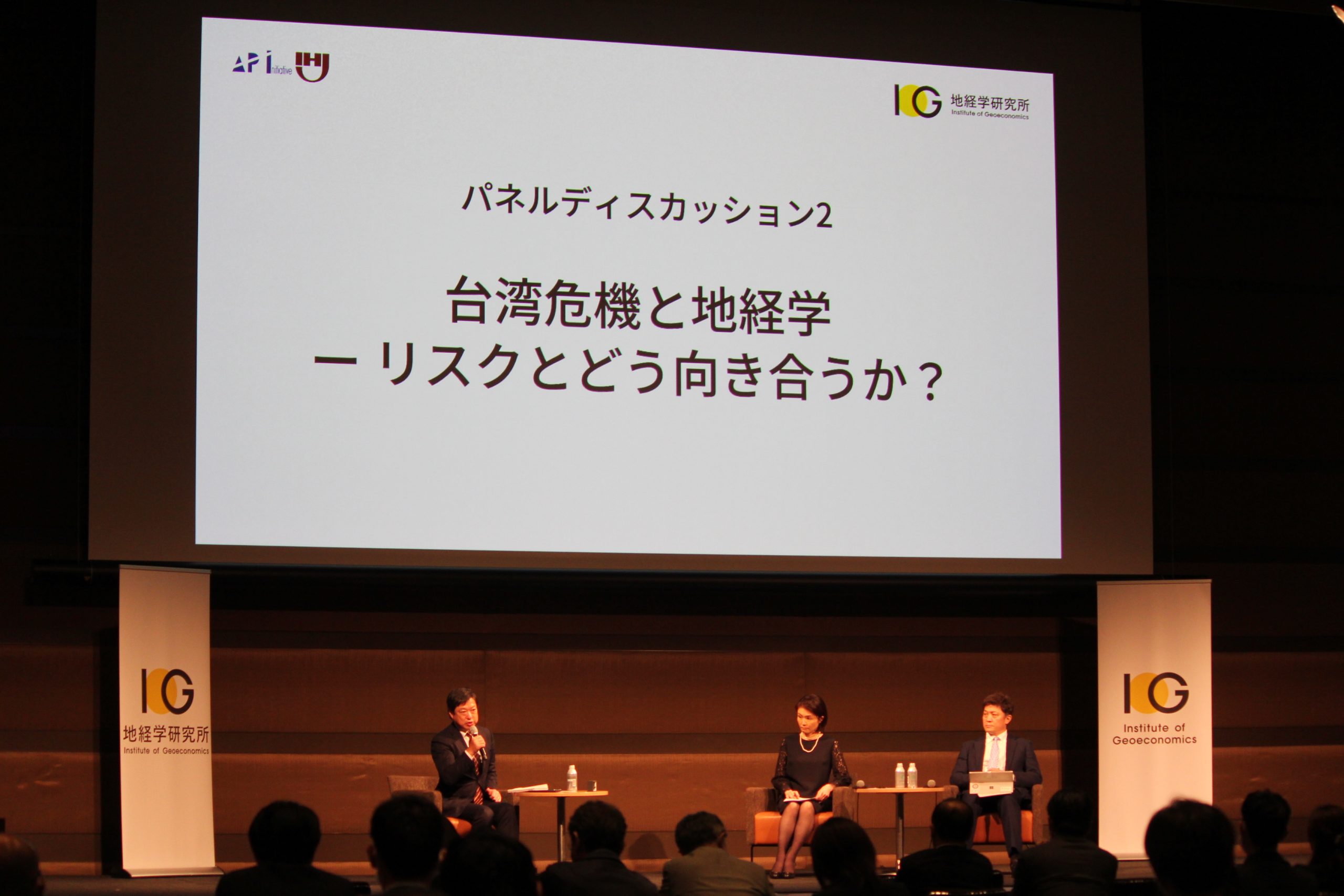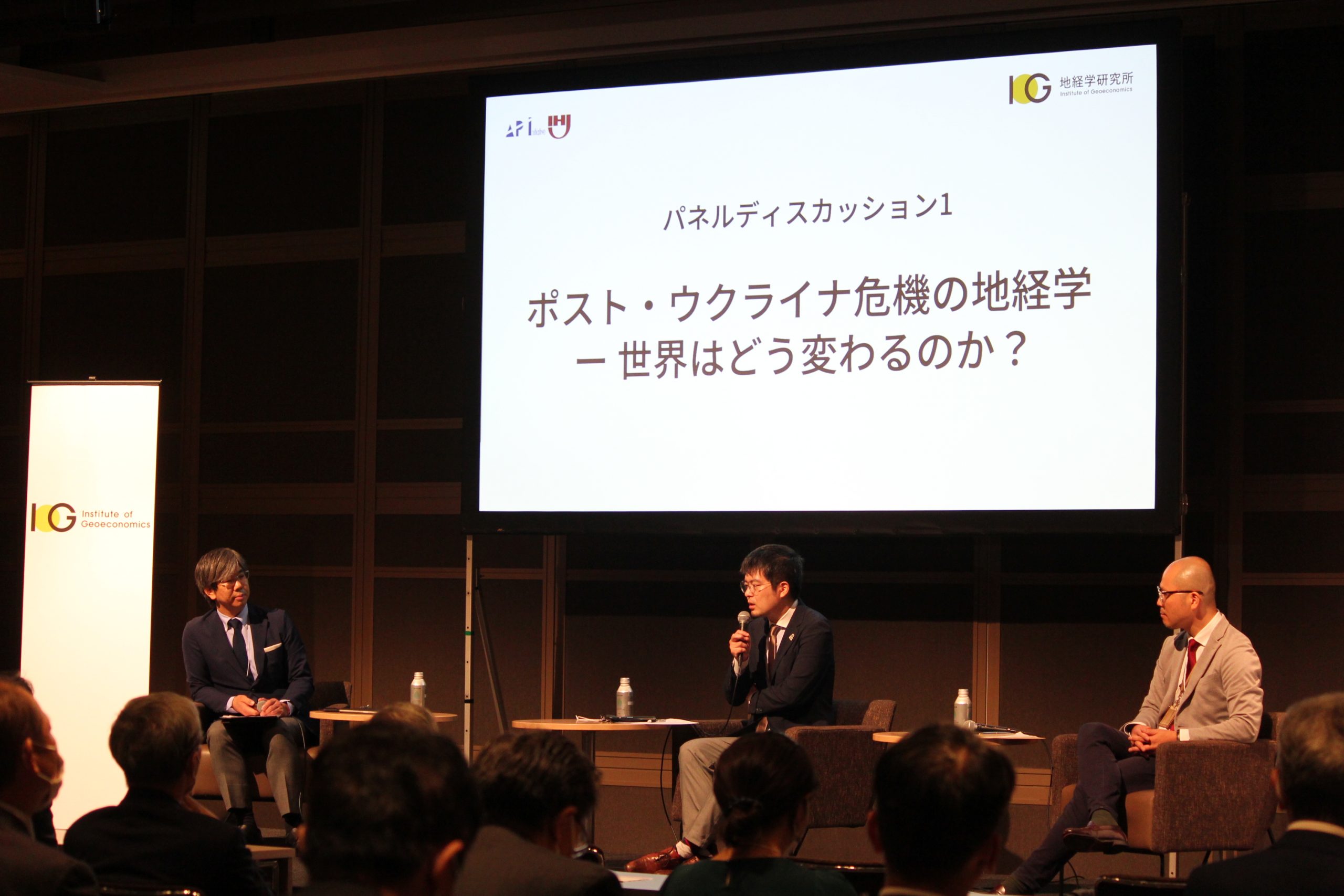 About the Institute of Geoeconomics
About the Institute of Geoeconomics
The IOG is a private and independent think tank that focuses on geoeconomics. It aims to be a hub for intellectual exchange in the Asia-Pacific region and make a significant global impact. It will utilize the network with foreign think tanks and contacts in government, business, and academia which API and I-House have built over the years. Specifically, we will:
Collect information, conduct research, accumulate knowledge and disseminate expertise undertaken by leading figures in Japan and the world in the fields of international affairs, regional studies, and geopolitics;
Create a high-level community that connects policy makers in the field of economic security with global companies;
Organize and implement a CGO (Chief Geoeconomics Officer) training program to enhance the ability of globally active companies to respond to geoeconomic risks and economic security challenges. In addition, we will invite corporate fellows to develop the next-generation of executives who have a strong understanding of geoeconomics;
Cooperate with foreign think tanks and business communities in Asia (including holding regular exchange trips).