"API Geoeconomic Briefing" is a weekly analysis of significant geopolitical and geoeconomic developments that precede the post-pandemic world. The briefing is written by experts at Asia Pacific Initiative (API) and includes an assessment of burgeoning trends in international politics and economics and the possible impact on Japan's national interests and strategic response. (Editor-in-chief: Dr. HOSOYA Yuichi, Research Director, API; Professor, Faculty of Law, Keio University; Visiting Fellow, Downing College, University of Cambridge)
This article was posted to the Japan Times on June 7, 2022:
https://www.japantimes.co.jp/opinion/2022/06/07/commentary/japan-commentary/china-influence-operations-japan-2/
API Geoeconomic Briefing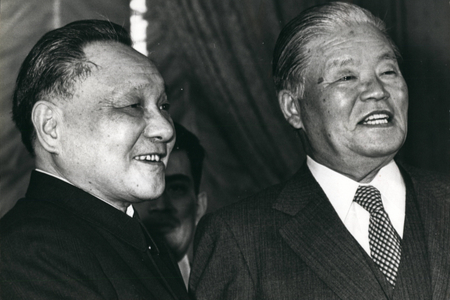 Photo:ZUMA Press/Aflo
June 7, 2022
How China's history of influence operations has affected Japan
INOUE Masaya
Professor, Department of Political Science, Faculty of Law, Keio University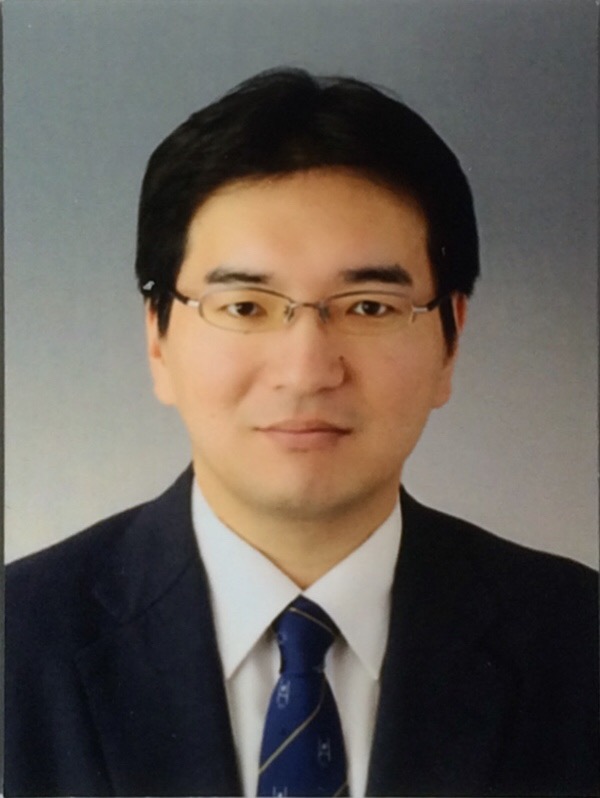 Throughout history, many countries have exercised their influence on others using various measures to lead them in a direction that matches their own policies and values. China's overseas influence operations have gained attention in recent years.
However, China is not trying to make other countries yield to its values by demonstrating the superiority of its systems, but is creating a strategic environment favorable to itself by dividing other nations' public opinion through information manipulation and bribery.
Such influence operations are called "sharp power" — in contrast to "soft power," which aims to build favorable views toward a country through positive attraction.
The operations are considered alarming since they encroach on a nation's social structure like a sharp needle and damage democratic values.
In Australia, often cited as a country over which China has exerted sharp power, influence operations by Chinese firms and immigrants developed into a massive scandal after revelations that they tried to influence major politicians including a former prime minister and former foreign minister, as well as political parties, came to light.
When it comes to Japan, however, we don't hear of many successful cases of Chinese influence operations using sharp power.
According to a public opinion survey on diplomacy released by the Cabinet Office in January, 78.7% of Japanese people who responded said they believe it is important to develop China-Japan relations.
Meanwhile, in response to a question on whether they feel an affinity toward China, 79% said they don't feel any or much affinity.
The trend of roughly 80% of Japanese people not feeling affinity toward China hasn't changed much in the past decade since a territorial dispute over the Senkaku Islands gained a high profile, causing the public to see China as a threat.
While many Japanese people recognize the significance of China-Japan relations, such recognition does not lead to feelings of affinity.
To put it another way, the lack of division in public opinion regarding Japan's China policy and Japanese people having maintained a low level of affinity toward China indicate the fact that Beijing's influence operations have not been exercised in Japan or have had little effect.
So why are China's influence operations lacking power in Japan?
Historically speaking, Japan has been exposed to China's influence operations almost constantly since the end of World War II.
Such operations targeting Japanese society started in the mid-1950s, when China created its Japan policy after Soviet Union leader Joseph Stalin's death led to a temporary thaw in the Cold War tensions between the East and the West.
China took its yi min cu guan (influence the government through the people) policy of mustering Japan's public opinion through private sector exchanges and urging the Japanese government to change its policy of refusing to recognize the Chinese government in coordination with the United States.
Rather than state-to-state diplomacy, the Chinese government was focusing on people-to-people diplomacy in which the people of both Japan and China interact voluntarily.
Specifically, China actively invited Japanese people of various fields to the country and signed a number of private-sector agreements in order to develop bilateral relations.
It is true that people's diplomacy attracted not only progressive forces but Japanese people in general. But such private-sector exchanges did not emerge spontaneously, as officials from Chinese private-sector organizations were strictly controlled by the authorities.
In that sense, people-to-people diplomacy was a part of Beijing's influence operations aimed at driving a wedge between Tokyo and Washington.
The Chinese government, which had been attempting to separate Japan and the U.S., had high expectations to achieve that goal when leftists protested against the Japanese government over the U.S.-Japan security treaty in 1960.
At that time, China focused on the anti-American movement in Japan and took a confrontational stance against then-Prime Minister Nobusuke Kishi's administration.
Not only did China fully support the main opposition Japan Socialist Party's protest campaigns against the treaty, but it also actively asked anti-mainstream members of the ruling Liberal Democratic Party (LDP) to visit the country in an effort to divide conservative forces.
Even after the period of protests, China continued with influence operations targeting Japan's domestic politics.
In 1978, when Japan and China were negotiating to conclude a peace and friendship treaty, then-Prime Minister Takeo Fukuda proposed a principle that if the two countries were to conclude the treaty, it was necessary to guarantee that they would never take actions to interfere in each other's internal affairs. Such remarks clearly highlight the social climate of the time.
There are two reasons why China was able to exert great influence on Japan at the time, unlike today.
First, much of Japan's public opinion had been largely sympathetic toward China.
It must have been a mixture of attraction toward communist ideologies, which had been regarded as progressive, and the Japanese people's sense of atonement for causing tremendous damage in the wars on the Chinese continent.
The source of China's influence on Japan before the 1972 normalization of diplomatic ties was, so to speak, something close to what we call soft power today.
Second, Japan's political system worked to the advantage of China's influence operations.
From the late 1950s to the late 1970s, the LDP's factional politics was at the height of its prosperity.
The issue of "two Chinas," involving China and Taiwan, interlinked with a power struggle within the LDP, leading to intensified confrontations between pro-China and pro-Taiwan camps.
At that time, both China and Taiwan had been exerting influence operations on the LDP.
A cross-national structure emerged in which each of the two Chinas connected with an LDP faction supporting it.
China's influence operations were effective and it succeeded in dividing Japanese public opinion and adding fuel to conflict between conservatives and reformists.
However, China ended up failing to achieve its objectives of breaking the one-party dominance of the LDP and separating Japan from the U.S.
Many Japanese people were hoping for a reconciliation between Japan and China, but they didn't identify with criticism of "Japanese militarism" by the Chinese Communist Party which attempted to make the country more neutral.
Japan's reformist camp, which had been the main target of China's influence operations, had often been racked by large swings in the Chinese government's foreign policy.
In particular, Japanese intellectuals who had aspirations for Mao Zedong's Communist China and advocated pro-China views were thrown into confusion and were divided amid the Great Cultural Revolution that led to the Sino-Soviet split.
Japan's intellectual circles being disillusioned with China at an early stage may have made them immune to China's influence operations in later years.
After all, the two countries were able to normalize diplomatic ties in 1972 more as a result of changes in international relations including U.S. rapprochement with China, rather than through China's influence operations.
China's influence operations on Japan continued even after the two countries normalized diplomatic relations.
But as the threat to China shifted from the U.S. to the Soviet Union, Beijing gradually refrained from openly interfering in Japan's internal affairs such as supporting reformist forces to separate Japan from the U.S.
In the 1970s and '80s, when exercising influence over Japan, China attached the greatest importance to the LDP's pro-China camp led by Kakuei Tanaka and Masayoshi Ohira.
When the two countries normalized diplomatic relations in 1972, Tanaka was prime minister and Ohira was foreign minister.
While previous pro-China camps had a weak power base within the party, Tanaka and Ohira were leaders of major LDP factions.
Since the 1980s when Tanaka — and the LDP's Keiseikai faction after Tanaka fell ill — dominated Japanese politics, China-Japan relations enjoyed a period of unprecedented stability.
During the 1980s, every time an issue came up between the two countries, Beijing tried to solve the problem through back-channel negotiations with LDP faction leaders in parallel with talks using official diplomatic channels.
But China's attempt to stabilize the bilateral relationship through informal influence operations dependent on certain personal connections proved effective only for a short period of time.
Factional politics began to weaken after the LDP lost its place as the ruling party in 1993, ending its uninterrupted rule since 1955, and with the adoption of the single-seat constituency system from the 1996 general election for the House of Representatives.
Japan also conducted administrative reform including strengthening the functions of the Prime Minister's Office in implementing foreign policies, and this made it difficult for China to exert influence through factional heavyweights.
On the other hand, the end of the Cold War led to weakening of reformist forces, and youhao renshi (friendly personage), who had been engaged in exchange activities since before the normalization of diplomatic relations, failed to find successors and gradually faded in the late 1990s.
Amid such changes in Japan's political environment, China was losing ways to wield influence over the country.
Another channel that China had been focusing on to exert influence over Japan since the 1970s was the business circle represented by organizations such as the former Japan Federation of Economic Organizations — currently called the Japan Business Federation (Keidanren) — and the Japan Association of Corporate Executives (Keizai Doyukai).
From the late 1970s through the 1980s, Japan and China enjoyed a honeymoon period as they shared the common goal of economic development.
Ohira, who became prime minister in 1978, supported China's modernization by providing yen loans to the country in an attempt to draw it closer to the Western world.
In response, China, following the end of the Great Cultural Revolution, started to actively aim for economic development by adopting the cutting-edge technologies and facilities of industrialized countries including Japan.
Japan's business circles, which had high hopes for the potential of the Chinese market, proactively supported the Japanese government's economic cooperation plans for China.
Even after the Japanese public's views on China worsened following the 1989 Tiananmen Square crackdown, business organizations continued to send missions to China and urged the Japanese government to resume yen loans to the country that had been suspended due to the incident.
China also approached the Japanese business circle to make things work to the country's advantage.
But such a way of calling on business organizations no longer worked in the late 1990s.
As the two countries became more economically interdependent, companies and interest groups involved in the bilateral relationship became diverse, making it difficult for Beijing to solve various issues just by exerting influence on the traditional business circle comprising major companies.
Furthermore, as Japanese people's sentiment toward China deteriorated, business leaders began to face stronger resistance for concentrating on economic cooperation so much that they underestimated the political issues concerning Japan's relationship with the country.
Various issues emerged since the 2000s, including historical ones regarding Tokyo's Yasukuni Shrine and the territorial dispute over the Senkaku Islands, creating an environment even among business leaders to refrain from defending China.
Looking back at the postwar history of China-Japan relations, it is clear why Beijing's sharp power failed to work in Japan.
From the time of the Cold War, the Chinese government had been exercising influence operations on Japan, but many Japanese people had knowledge and experience of Beijing's tactics.
And since the 1990s, the Chinese government has lost the channels it had been using to exert influence on Japan.
With the end of the Cold War, reformist forces weakened and pro-China people in the LDP and business circles lost power, making it difficult for Beijing to pressure Japan.
Ironically enough, we can say that the experience of being under Beijing's influence since the 1950s has made Japan develop resistance to China's sharp power.
Disclaimer: The views expressed in this API Geoeconomic Briefing do not necessarily reflect those of the API, the API Institute of Geoeconomic Studies or any other organizations to which the author belongs.