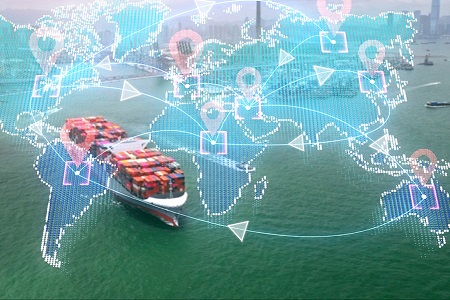 Photo:Getty Images
Asia Pacific Initiative (API) is pleased to announce that, as part of API's National Economic Security Strategy project, we conducted a survey of 100 companies in Japan to gather their views on issues of economic security and how it is impacting their businesses. The main survey results are available here.
For this survey, API selected 100 companies (including research organizations) in Japan that we thought would both play a critical role in the realm of economic security, as well as be susceptible to changing economic security dynamics.
The survey covered topics including what companies believed to be risks or challenges in their business in regards to economic security, as well as what they hoped the government would provide in terms of support or intervention. Specific questions asked companies about their level of awareness regarding economic security, if and how they are tackling any issues related to economic security, as well as any potential impact of the ongoing U.S.-China tensions on their business.
These respondents included major firms from the following industries: telecommunications, manufacturing, finance, transport, real estate, and trading companies. The full list of respondents can be found here. The survey was sent to each firm's respective office that handles economic security issues. The questionnaire was sent to target respondents via email in mid-November and survey results were collected and aggregated in mid-December.
The survey results found the following:
When asked about their most pressing concern regarding economic security, 75.0% of companies cited "uncertainty in U.S.-China relations", and 60.8% of companies cited U.S.-China tensions had actually affected their company. Nearly all respondents (98.0%) indicated they were "aware of economic security" as an issue or felt the effects of it in their business. In addition, 86.9% of respondents stated they were already making some effort to address economic security issues.
When asked about future sales targets in the U.S. and Chinese markets, 33.3% of respondents stated they would aim to increase sales in China, while 41.9% of respondents said the same for the U.S. Companies, however, did express concern with the U.S.-China row, with 59.5% of them citing an increase in costs due to tightening regulations in the U.S. The juxtaposition of concern and the zeal for market opportunity in responses indicate that even in the midst of the U.S.-China dilemma, companies are striving for business growth in both markets.
Respondents cited a number of items they would like to see from the new Economic Security Minister, including "establishing a clear policy for Japan on how to respond to new regulations by the U.S. and China" as well as "clarifying policy decisions and regulatory scope that balance U.S. and Chinese business." There is an overwhelming
perception that a clear delineation must be drawn regarding how much concern businesses should give to the issue of economic security.
This survey provides rare insight into the reality of Japanese companies that operate worldwide: not only are they forced to navigate a delicate balance between the U.S. and China, but they must also strike a balance between economic opportunity and security.
API has been exploring how Japan should position its own economic security through its own projects such as the "API Geoeconomic Briefing" and the "API Symposium on Geoeconomics." The results of this survey reiterated a clear need for public-private partnership and dialogue in the realm of economic security. API will continue its mission to build a community between the public sector, private sector, and academia in search of a "most optimal solution" on this challenging issue facing Japan.
Click here for the list of 100 respondent companies
Click here for the main survey results
Click here inquiries regarding API