From January 7-9, 2016, Rebuild Japan Initiative Foundation (RJIF) was honored to host a visit by Admiral Michael "Mike" Mullen, the 17th Chairman of the Joint Chiefs of Staff. From 2007 to 2011, he served as the principal military advisor to both President Bush and President Obama, overseeing an end to the combat mission in Iraq and the development of a new military strategy for Afghanistan. Admiral Mullen had also overseen 24,000 US servicemembers as part of Operation Tomodachi following the Great East Japan earthquake of March 2011.
During Admiral Mullen's visit to Tokyo, RJIF arranged a courtesy visit to the office of Prime Minister Shinzo Abe and several dialogues with leading experts on foreign policy and security.
He also is a Regular Member of RJIF's Japan-U.S. Military Statesmen Forum and continues to engage with the security policy communities in both the U.S. and Japan.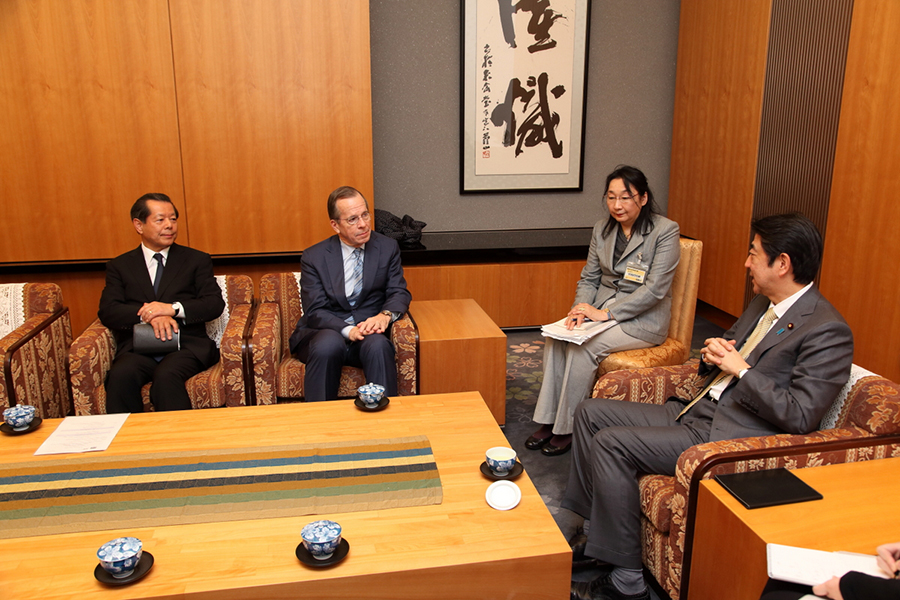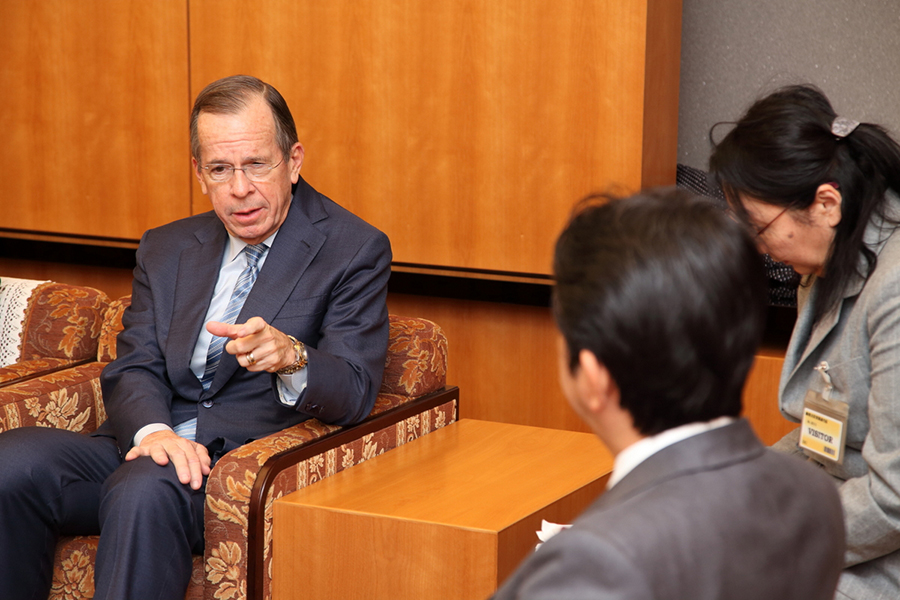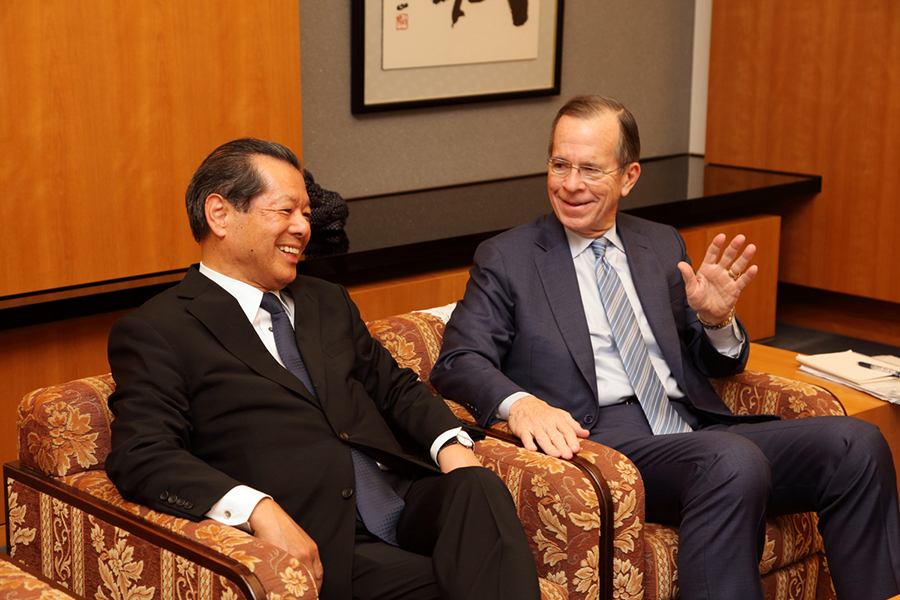 Photo: RJIF