Expert | TOKUCHI Tatsuhito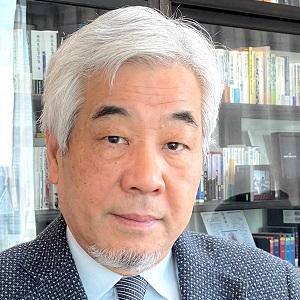 TOKUCHI Tatsuhito
Consulting Senior Fellow
Executive Board Member and Research Fellow, Center for Industrial
Development and Environmental Governance (CIDEG), Tsinghua University Independent Director, PetroChina Company Limited
Profile
TOKUCHI Tatsuhito is currently a Board Member and Research Fellow at Tsinghua University's Center for Industrial Development and Environmental Governance (CIDEG). Previously, he served as Managing Director & Chairman of the Investment Banking Committee at CITIC Securities Co., Ltd., which he joined in 2002. While at CITIC Securities, he participated in and was the lead manager for numerous restructurings of large-cap Chinese state-owned enterprises as well as for various IPOs, including for the five largest Chinese banks. He has also led a team that served as the financial adviser for many Chinese and foreign corporations' domestic and cross-border M&A transactions.
Prior to CITIC Securities, he spent more than 20 years at Daiwa Securities Group, Inc., where he was mainly responsible for the firm's international investment banking business in Tokyo, New York, Hong Kong, Beijing, and Singapore. When he was in Singapore, he also served as Vice-Chairman of the Singapore Investment Banking Association. He also has been providing consulting services on Chinese issues to Toyota Motors Corporation, Tokio Marine Group, and the Hoshino Resort Group.
He served as Foreign Committee Member of the Foreign Experts Advisory Committee (FEAC) at the Chinese State Administration of Foreign Experts Affairs (SAFEA).
He holds a MA in Chinese economy from Stanford University and a BA from Beijing University. He has edited two books: "Chinese SOEs' Overseas IPOs" and "Restructuring of the Chinese Enterprises". In 2009, he was awarded the China Friendship Award, China's highest award for foreigners who have made outstanding contributions to China's economic and social progress.
Expertise
Chinese economy and financial market / Automobile industry / Japan-China and US-China relations / Modern Chinese history (from the Cultural Revolution, Reform and Open Door Policy, to Xi New Era)/ Interaction between Japan and China at the level of young leaders
RECENT PUBLICATIONS & NEWS