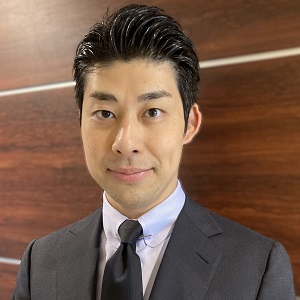 OGI Hirohito
Senior Research Fellow
Profile
Hirohito Ogi is a senior research fellow at the Asia Pacific Initiative (API) & the Institute of Geoeconomics (IOG), the International House of Japan (IHJ), a Tokyo-based global think-tank, where he focuses on national and international security policy, military strategies, military intelligence analysis, and economic statecraft including defense industrial base policy.
Before joining the API/IOG, Mr. Ogi had been a career government official at the Ministry of Defense (MOD) and Ministry of Foreign Affairs (MOFA) for 16 years. From 2021 to 2022, he served as the Principal Deputy Director for the Strategic Intelligence Analysis Office, the Defense Intelligence Division at the MOD, where he led MOD's defense intelligence analysis including on the recent Ukrainian War. From 2019 to 2021, he served as a Deputy Director of the Defense Planning and Programming Division at the MOD. As the Chief of the section, he was in charge of defense strategy planning and procurement planning of the Ground Self-Defense Force (GSDF). From 2016 to 2021, he was the Deputy Director for Strategy & Legal Affairs, the Equipment Policy Division at the Acquisition, Technology and Logistics Agency (ATLA). During the service of this position, he drafted the provision of the Self-Defense Forces Act which enables the MOD to grant developing states unused military equipment, and led the implementation of policy for strengthening defense industrial base as well as catalyzing defense equipment export. From 2014 to 2016, he was transferred to the MOFA. As a Deputy Director at the International Legal Affairs Division, he reviewed drafts of the Peace and Security Legislation in 2015 in light of international law on the use of force. In his early career, he drafted the domestic act to implement the Japan-Australia Acquisition and Cross-Servicing Agreement (ACSA) which enables Japanese Self-Defense Forces and Australian Forces to mutually provide logistics support in various occasions.
He holds a Master's degree in international affairs from the School of International and Public Affairs (SIPA), Columbia University and a Bachelor's degree in arts and sciences from the University of Tokyo.
Expertise
National and international security policy / Military strategies / Military intelligence analysis / Economic statecraft including defense industrial base policy
Associated Projects
Japan-U.S. Military Statesmen Forum (MSF)
Institute of Geoeconomics
Publications
"The Japanese Views on Legal Issues Related to Security", Japanese Yearbook on International Law 59 (2016) (with Tomohiro Mikanagi).