"API Geoeconomic Briefing" is a weekly analysis of significant geopolitical and geoeconomic developments that precede the post-pandemic world. The briefing is written by experts at Asia Pacific Initiative (API) and includes an assessment of burgeoning trends in international politics and economics and the possible impact on Japan's national interests and strategic response. (Editor-in-chief: Dr. HOSOYA Yuichi, Research Director, API; Professor, Faculty of Law, Keio University; Visiting Fellow, Downing College, University of Cambridge)
This article was posted to the Japan Times on June 27, 2022:
https://www.japantimes.co.jp/opinion/2022/06/27/commentary/japan-commentary/china-japan-economic-ties/
API Geoeconomic Briefing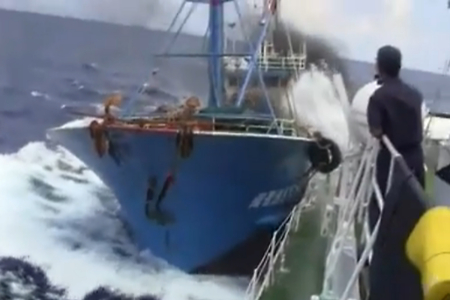 Photo:Aflo
June 27, 2022
After 50 years of China-Japan economic ties, what comes next?
SUZUKI Kazuto
Senior consulting fellow, Asia Pacific Initiative (API)
Professor, the University of Tokyo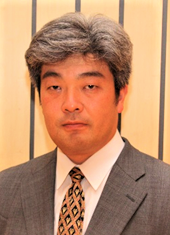 Many regard the 1972 normalization of diplomatic ties between Japan and China as historically important, since it restructured the international order that had been divided by the Communist camp during the Cold War.
But it also had a great impact on the global economic structure, laying the groundwork for China's reform and opening-up.
Japan's role in China's economic development
Since the 1951 San Francisco peace conference, Japan had been recognizing Taiwan as representative of China. But in 1952, Ryokufukai, a group of independent Upper House lawmakers, accepted an invitation from China to visit Beijing — despite opposition from Prime Minister Shigeru Yoshida's administration — and signed the first China-Japan private-sector trade agreement.
A total of four rounds of agreements were signed in the 1950s, but their economic impact had been small, because the two countries had no diplomatic relations at the time and their trade faced various barriers including regulations by the China Committee — a U.S.-led body known as CHINCOM that controlled export of strategic goods to China — and complicated methods of payment.
However, during Prime Minister Tanzan Ishibashi's administration in 1956 and 1957 and Prime Minister Hayato Ikeda's administration formed in 1960, Japan became increasingly positive about doing trade with China, and Beijing also facilitated trade relations with some Japanese companies under the concept of "friendship trade" adopted in 1960.
And China-Japan economic relations changed drastically in 1962 when Liao Chengzhi, chairman of China's Asian and African Solidarity Committee, and former trade minister Tatsunosuke Takasaki signed a memorandum on comprehensive trade between Japan and China, referred to as the LT Trade Agreement — LT being an acronym for Liao and Takasaki.
Based on this framework, Japan and China built up trade relations even before normalizing diplomatic ties, under the principle of separation of politics and economy.
The two countries' economic relations developed even further after the normalization of diplomatic ties in 1972. In addition to the already established trade relations, Chinese interest in Japan's industrial development model grew after Chinese leader Deng Xiaoping visited Japan in 1978 and inspected industries and infrastructure, having a large impact on Beijing's reform and opening-up policy.
It was a time when Beijing was still in a stage of catching up with Tokyo and also when Japan contributed greatly to establishing a basis for China's dramatic economic growth in the coming years.
Japan provided assistance to Beijing in responding to vigorous infrastructure demand and conducting agricultural reform following the Cultural Revolution. Tokyo also offered official development assistance to China, mainly in the form of yen loans, while putting aside China's wartime compensation claims.
By maintaining the principle of the separation of politics and economy, deepening economic ties worked to the advantage of both countries, with Japan obtaining business benefits of entering the Chinese market and stabilizing relations with Beijing, and China facilitating modernization and economic development through technological transfer from Japan.
Tiananmen Square crackdown
Then came the Tiananmen Square crackdown on pro-democracy demonstrators in June 1989, a shocking event for people who had an optimistic view that China's economic development would lead the country to democratization. The incident prompted Western countries that had supported China's economic development to keep a distance from Beijing.
At a Group of Seven summit meeting held in France the following month, the members agreed to suspend arms trade with China and freeze new loans by the World Bank. Japan also suspended yen loans to the country.
However, diplomatic records declassified in 2020 revealed that, at the time, Japan had been opposed to isolating China and the placing of sanctions on Beijing.
Then-U.S. President George H. W. Bush's administration worked to soften the language referring to China in the communique, fearing that Japan might be isolated from other G7 countries by defending Beijing.
In November 1990, Japan resumed yen loans to China that were effectively put on hold immediately after the G7 summit.
Tokyo prioritized maintaining a favorable relationship with Beijing, especially the economic ties that had been built based on the principle of separation of politics and economy even before normalizing diplomatic relations.
Japan apparently defended China not only from the standpoint of maintaining economic benefits, but also out of concern that isolating Beijing would only make the country spiral out of control.
As a result, China avoided being isolated following the Tiananmen Square incident and was incorporated into the global supply chain. But China joining the World Trade Organization in 2001 was what prompted its economy to make a big leap.
For Japan, China's WTO membership meant their relationship was shifting from a bilateral trade framework to a multilateral one. Japan was aiming to establish a multifaceted framework of economic cooperation by connecting China with the supply chains spreading across Southeast Asian countries.
China was also committed to using its WTO membership as a launch pad to advance its reform and opening-up and upgrade its socialist market economy.
In other words, through joining the WTO, Beijing made clear that it was approaching a market economy, and Western countries including Japan expected China to behave like one of them.
Rare earth export ban
Japan had consistently been pursuing the deepening of trade relations with China under the principle of separation of politics and economy, even in times of increased political tensions brought about by gaps in perceptions of history and China's suppression of pro-democracy movements, including the Tiananmen Square protests.
However, Tokyo's relations with Beijing quickly deteriorated after then-Prime Minister Junichiro Koizumi's visit to Yasukuni Shrine in 2005 sparked anti-Japan movements in China.
And, in 2010, China banned exports of rare earths to Japan.
As Japan believed that the two countries' relations were based on the principle of separating politics from economy, arresting the captain of a Chinese fishing ship that collided with Japan Coast Guard vessels in waters near the Senkaku Islands was supposed to be an issue separate from trade.
But China blocked the supplies of rare earths — vital to Japan's auto industry and on which Japan depended for nearly 90% of the imports — although Beijing claimed it was necessary to protect the environment.
The incident made people realize the reality that trade with China was no longer separated from politics, and that Beijing would weaponize trade for political purposes.
Japan filed WTO dispute settlement procedures regarding China's export restrictions on rare earths and won.
But this weaponization of trade by China has been continuing to this day, with Beijing banning imports of fruit from Taiwan and imposing trade restrictions on Australian farm produce, iron ore and coal, as well as on salmon from Norway and products from the European Union using Lithuania-made components.
Since the rare earths export ban, the principle of separation of politics and economy has vanished and the focus of China-Japan relations shifted to economic security.
Era of economic security
Even after the incident, Japan had the slight hope that the principle of separating politics from the economy would be maintained, but three new incidents stripped away that hope.
First, around 2018, then-U.S. President Donald Trump's administration began stressing the risks of using products made by Chinese companies such as Huawei. The U.S. pressed Japan to follow its policy under the Clean Network initiative that seeks to secure critical infrastructure against threats to security and data privacy.
Japan did not officially ban Chinese products, but chose to prioritize its relationship with the U.S. by effectively excluding Chinese telecommunication equipment companies from public procurement and proving that Japan's telecommunication network is free of products and applications made by "untrustworthy" vendors.
Second, the possibility of Chinese economic coercion using products related to lives and health increased as the COVID-19 pandemic led to a surge in global demand for masks, protective medical equipment and vaccines.
As the world is excessively dependent on China for much of these supplies, Beijing conducted mask and vaccine diplomacy, actually taking coercive action against European and South American countries while exporting such products preferentially to some countries to win support.
Countries are rushing to strengthen their supply chains in order to minimize the impact of China's economic statecraft and avoid being pressured politically through the weaponization of trade.
Third, the WTO has not been functioning properly, as the U.S. turned its back on free trade during the Trump administration and has refused to fill vacancies on the WTO's Appellate Body responsible for reviewing appeals.
As for the case of China's rare earths export ban, Beijing stopped taking the action after losing an appeal at the WTO in 2014. But currently it is not possible to stop the weaponization of trade through taking a case to the WTO.
This means countries have to take measures to defend themselves on their own instead of relying on the international legal system.
Under such circumstances, in December 2020, members of the ruling Liberal Democratic Party led by Akira Amari, a party heavyweight who makes no secret of his cautious stance on China, released proposals on the creation of an economic security strategy.
The group released another proposal in May 2021 urging the government to include economic security strategy in its annual basic policies on economic and fiscal management and reform.
In response to the proposals, Prime Minister Fumio Kishida's Cabinet, launched last year, created a new ministerial post for economic security and appointed a young Lower House lawmaker, Takayuki Kobayashi.
The Kishida administration also drafted a bill to promote economic security which passed the Diet in May.
However, we must note that such inclination toward economic security does not mean Japan is moving to economically decouple from China.
In June last year, Japan ratified the Regional Comprehensive Economic Partnership (RCEP), a multilateral free trade agreement that includes China, and Tokyo has taken the stance of promoting free trade with Beijing.
From now on, Japan will have to take a two-tier policy in its economic relations with China. It should, on the one hand, maintain the relationship that has existed since before the normalization of diplomatic ties and pursue free trade that is beneficial for both sides. On the other hand, it needs to enhance independence regarding basic infrastructure and strategic goods in order to protect itself from China's economic statecraft.
Disclaimer: The views expressed in this API Geoeconomic Briefing do not necessarily reflect those of the API, the Institute of Geoeconomics (IOG) or any other organizations to which the author belongs.