2014.03.10
March 10th, "3 years on – what did we really learn from the Fukushima Nuclear Accident"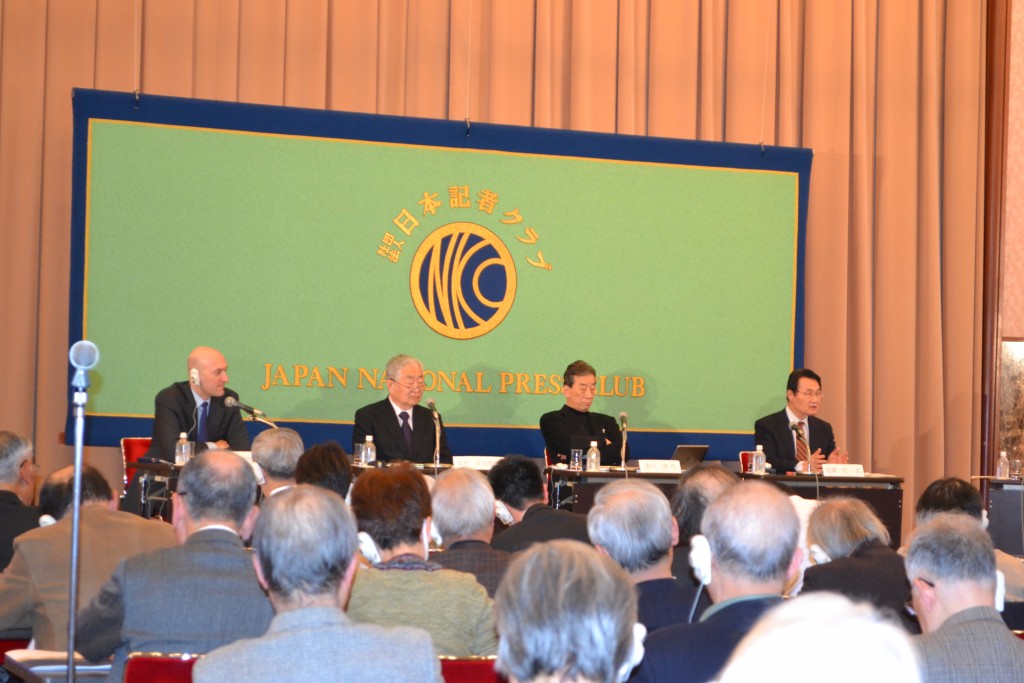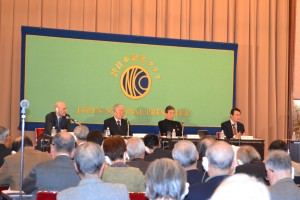 March 10th, "3 years on – what did we really learn from the Fukushima Nuclear Accident"
RJIF held a press conference "3 years on – what did we really learn from the Fukushima Nuclear Accident" at Japan National Press Club on March 10.
The panelists, each chairman of the three Fukushima nuclear accident investigation commissions and Dr. Gregory Jaczko, former Chairman of the U.S. Nuclear Regulatory Commission (NRC) discussed the crisis response system of the Fukushima Nuclear Accident. They also pointed out the agenda with regard to Japan's current crisis response system.
Reflecting the strong interest of the Japanese and global society in this issue, this conference drew attendance of more than 250 Japanese and foreign journalists, and was covered by newspapers and TV programs.
| | |
| --- | --- |
| Date/Time | March 10th (Mon) 2014, 14:00-16:00 |
| Venue | Japan National Press Club |
| Title | "3 years on – what did we really learn from the Fukushima Nuclear Accident" |
| | Simultaneous Translation (Japanese/English) |
Presenter
| | |
| --- | --- |
| Dr Koichi Kitazawa | Chair of Independent Investigation Commission on the Fukushima Nuclear Accident |
| Dr Kiyoshi Kurokawa | Chair of National Diet of Japan Fukushima Nuclear Accident Independent Investigation Commission |
| Dr Yotaro Hatamura | Chair of the Investigation Committee on the Accident at the Fukushima Nuclear Power Stations of Tokyo Electric Power Company |
| Dr Gregory Jaczko | Former chairman of the US Nuclear Regulation Commission |