Experts

Executive Director
Yoshinori Ohnoki
Born in 1950, he began his career at The Asahi Shimbun in April 1974. As a journalist, he was mainly involved in reporting financial policies and economic activities and advanced through a series of editorial posts, including Deputy Editor of the Economic News Dept., Editor of the online news site "asahi.com", and Editor of the paper's weekend supplement "be". He was a member of the Editorial Board from 2006, and Director of the Editorial Board from 2010 to 2012.
Research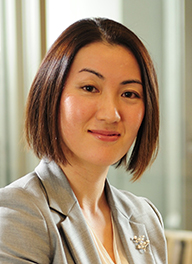 Kay Kitazawa
APiF Executive Vice President and Senior Research Fellow
oversees the overall operation of several research projects at RJIF including Project Fukushima. She is a specialist in City Planning and Management, with expertise in measurement and analyses of pedestrian movement patterns at neighborhood scale. She advises prefectural governors and mayors in Japan for the formulation of Special Economic Zone plans. Before joining RJIF, her role at London School of Economics and Political Science involved developing international investigations on urban policies in the world's growing metropolises. She has also worked as a Geographic Information Systems (GIS) consultant for a number of commercial and research projects in the UK and EU as part of her PhD study at University College London.
Project: "Fukushima Investigation" "Japan's lost decades" "Crisis Management"
---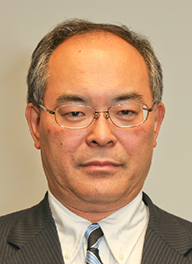 Yoichi Kato
Senior Research Fellow
Adjunct Fellow, Center for Strategic and International Studies (CSIS)
Yoichi KATO joined Rebuild Japan Initiative Foundation (RJIF) in January 2016, where he directs projects on diplomacy, security and strategy. Prior to joining RJIF, he was national security correspondent of the Asahi Shimbun and covered foreign policy and national security issues of Japan, Japan-U.S. alliance and the overall strategic issues in the Asia-Pacific region. He was bureau chief of Asahi's American General Bureau in Washington, DC.
He was visiting scholar at the School of International Studies of Peking University, where he conducted a research on the strategic chemistry between the United States and China. He was also visiting fellow at both the Institute for National Strategic Studies of U.S. National Defense University (INSS/NDU) and the Center for Strategic and International Studies (CSIS) in Washington, D.C. He taught national security strategy at Gakushuin University in Tokyo.
He earned his MA from the Fletcher School of Law and Diplomacy at Tufts University, U.S.A. and BA from Tokyo University of Foreign Studies.
Project:"U.S.- Japan Strategic Vision Program" "Japan-U.S. Military Statesmen Forum"
---

Jonathan Soble
Visiting Fellow
Jonathan Soble joined AP Initiative in 2018 after a 15-year career in journalism, during which he served as Tokyo correspondent for the New York Times and Tokyo bureau chief for the Financial Times. Born in Canada, he attended the University of Toronto and the Columbia University Graduate School of Journalism. Jonathan cultivated an interest in Japan as a high school and university exchange student, and later as a participant on the Japanese government's Japan Exchange and Teaching program, in Kochi Prefecture. After graduating from Columbia with a Masters degree in journalism, he joined the Tokyo bureau of Dow Jones Newswires in 2002, and later moved to Reuters, the FT and the Times.
Project: "Galapagos Cool" "the World Economic Forum Fourth Industrial Revolution Japan Center"
---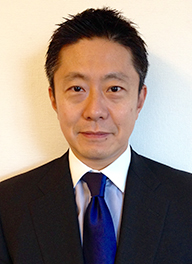 Hiroyuki Nakashima
Fellow
Hiroyuki Nakashima received his B.A. in Economics from the University of Tokyo (1994), and his M.Sc. in Economics for Development from the University of Oxford (1998).
He joined the Japan Bank for International Cooperation (JBIC) in 1994 and has worked for JBIC for over 20 years. His experience and responsibilities within JBIC have been broad. It includes 7 years in Financing departments (energy and mining projects in Asia, Oceania, Latin America and Africa), 8 years in the Planning departments (corporate planning, lending policy planning and policy coordination with the Japanese government), 2 years in the Treasury department (funding from capital market) and 2 years in the London Representative Office. He currently serves in JBIC's Representative Office in Washington D.C. as a Senior Representative.
Project: "U.S.- Japan Strategic Vision Program" "Japan-U.S. Military Statesmen Forum"
---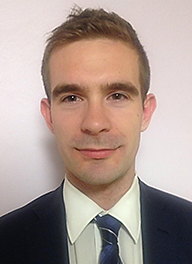 Harry Dempsey
Research Associate
Harry Dempsey is the Research Assistant to Dr. Funabashi, Chairman of AP Initiative.
He has worked for Shinko Research, a think-tank part of the Kobe Steel Group, at which he produced research for Japan Oil, Gas and Metals National Corporation (JOGMEC) and provided consultancy services for Kobe Steel's Corporate Planning Department. He has worked for London Research International, an energy research and consulting company, and on the JET Program as an English teacher. He holds a BA in Philosophy from Cambridge University.
Project: "Galapagos Cool"
---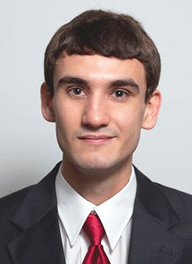 Joseph Doyle
Research Assistant
Joseph Doyle graduated from Harvard University's Regional Studies East Asia program, during which he focused on peace and security in East Asia, regional diplomacy, and U.S.-Japanese relations. He also holds a master's degree in international affairs from Florida State University and spent two years teaching English in Kiryu, Japan through the JET Program.