Experts

Executive Director
Yoshinori Ohnoki
Born in 1950, he began his career at The Asahi Shimbun in April 1974. As a journalist, he was mainly involved in reporting financial policies and economic activities and advanced through a series of editorial posts, including Deputy Editor of the Economic News Dept., Editor of the online news site "asahi.com", and Editor of the paper's weekend supplement "be". He was a member of the Editorial Board from 2006, and Director of the Editorial Board from 2010 to 2012.
Research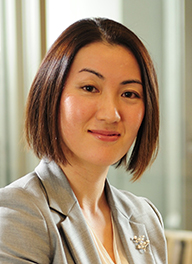 Kay Kitazawa
APiF Executive Vice President and Senior Research Fellow
oversees the overall operation of several research projects at RJIF including Project Fukushima. She is a specialist in City Planning and Management, with expertise in measurement and analyses of pedestrian movement patterns at neighborhood scale. She advises prefectural governors and mayors in Japan for the formulation of Special Economic Zone plans. Before joining RJIF, her role at London School of Economics and Political Science involved developing international investigations on urban policies in the world's growing metropolises. She has also worked as a Geographic Information Systems (GIS) consultant for a number of commercial and research projects in the UK and EU as part of her PhD study at University College London.
Project: "Fukushima Investigation" "Japan's lost decades" "Crisis Management"
---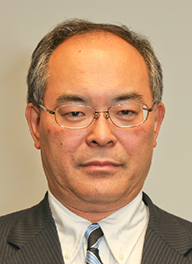 Yoichi Kato
Senior Research Fellow
Adjunct Fellow, Center for Strategic and International Studies (CSIS)
Yoichi KATO joined Rebuild Japan Initiative Foundation (RJIF) in January 2016, where he directs projects on diplomacy, security and strategy. Prior to joining RJIF, he was national security correspondent of the Asahi Shimbun and covered foreign policy and national security issues of Japan, Japan-U.S. alliance and the overall strategic issues in the Asia-Pacific region. He was bureau chief of Asahi's American General Bureau in Washington, DC.
He was visiting scholar at the School of International Studies of Peking University, where he conducted a research on the strategic chemistry between the United States and China. He was also visiting fellow at both the Institute for National Strategic Studies of U.S. National Defense University (INSS/NDU) and the Center for Strategic and International Studies (CSIS) in Washington, D.C. He taught national security strategy at Gakushuin University in Tokyo.
He earned his MA from the Fletcher School of Law and Diplomacy at Tufts University, U.S.A. and BA from Tokyo University of Foreign Studies.
Project:"U.S.- Japan Strategic Vision Program" "Japan-U.S. Military Statesmen Forum"
---

Jonathan Soble
Visiting Fellow
Jonathan Soble joined AP Initiative in 2018 after a 15-year career in journalism, during which he served as Tokyo correspondent for the New York Times and Tokyo bureau chief for the Financial Times. Born in Canada, he attended the University of Toronto and the Columbia University Graduate School of Journalism. Jonathan cultivated an interest in Japan as a high school and university exchange student, and later as a participant on the Japanese government's Japan Exchange and Teaching program, in Kochi Prefecture. After graduating from Columbia with a Masters degree in journalism, he joined the Tokyo bureau of Dow Jones Newswires in 2002, and later moved to Reuters, the FT and the Times.
Project: "Galapagos Cool" "the World Economic Forum Fourth Industrial Revolution Japan Center"
---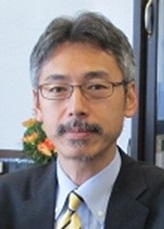 Shin Oya
Senior Consulting Fellow
Shin Oya received his B.A. in Law from Tohoku University, L.L.M. from Law School at Boston University, and M.Sc. in Finance from Business School at George Washington University. He joined Japan Bank for International Cooperation (JBIC) in 1991 and experienced various positions including Director, Asian Operation; Director, Oil and Gas Operation; Chief Representative for New Delhi office. Now he serves as Chief Representative for Strategic Research of JBIC.
Project: "U.S.- Japan Strategic Vision Program" "Japan-U.S. Military Statesmen Forum"
---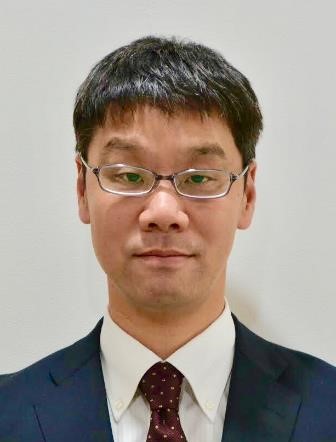 Katsuyuki Sugimoto
Fellow (Lt Col, JASDF)
Lieutenant Colonel Katsuyuki Sugimoto is a military Fellow of API. Prior to assuming this role in April 2019, he served as a staff of Defense Policy Division, Bureau of Defense Policy; Defense Policy Division, Air Staff Office and General Affairs Division, Joint Staff Office. He is a graduate from the National Defense Academy and was commissioned as JASDF Air Traffic Controller. He also attended French War College.
Project: "U.S.- Japan Strategic Vision Program" "Japan-U.S. Military Statesmen Forum"
---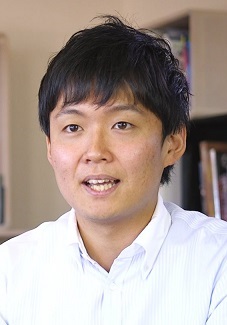 Ryosuke Kobayashi
Fellow
Ryosuke Kobayashi is an educational entreprenuer and a policy fellow. Ryosuke is the founder and CEO of HLAB, a Japanese educational social enterprise that designs and builds transformative programs, spaces and communities for peer-to-peer learning across borders. HLAB provides renowned residential liberal arts programs in multiple regions that have brought together 3,000+ students from 400+ schools across the globe; designs and operates independent residential colleges in the heart of Tokyo; offers 12-million-dollar-per-annum scholarship to promote youth exchange and public diplomacy; and provides consulting services for universities, foundations, and government entities.
Ryosuke also serves a Fellow of Asia Pacific Initiative, an Asia-based foreign policy think-tank. He studies and writes on public diplomacy and geopolitics of technologies, and splits his time between Tokyo, Boston, New York and D.C. Ryosuke also serves as a Head Teaching Fellow of Immersive Field Course at Harvard Business School.
Ryosuke is the youngest David Rockefeller Fellow of the Trilateral Commissions (2014-); a Global Shaper of the World Economic Forum (2015-); Son Masayoshi Fellow (2017-); and NIKKEI 25 under 25 (2012). Ryosuke was born and raised in Tokyo and holds A.B. in Government and Secondary Field in Economics from Harvard College (2014). He also completed Executive Program on Social Entrepreneurship at Stanford Business School (2017).
Project: "Geopolitics of AI"
---
Takashi Seto
Research Associate
Takashi Seto is a Research Associate at Asia Pacific Initiative. Prior to assuming this post, he also served as a Young Junior Fellow at the Japan Institute of International Affairs from 2017 to 2018. His recent research interests include civil-military relations, technology and national security (including cybersecurity), as well as the linkage between European security and its implications to Asia-Pacific.
He graduated from Keio University (Faculty of Law) in 2016, with a major in international security, and acquired his M.A. from the Graduate School of Public Policy at the University of Tokyo in 2018.
As part of the Acceptable Intelligence with Responsibility research group, he has written the following upcoming works: "AI applications for Defense and National Security Overseas," and with Arisa Ema, "AI applications for Security and Public Order in Japan," in Arisa Ema eds, Perspective on Artificial Intelligence / Robotics and Work / Employment, to be published by the National Diet Library in July 2018.
Project:"Japan-U.S. Military Statesmen Forum"
---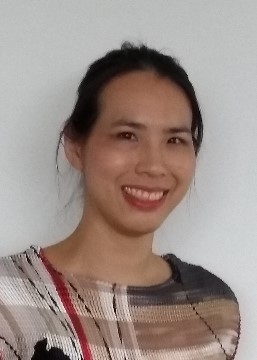 Kerri Ng
Research Assistant
Kerri Ng holds a Master of Arts (International Relations) from the Australian National University, where she is also in the process of finalizing her PhD dissertation. Her research is focused on the U.S.-Japan alliance and the contemporary issues surrounding U.S. military facilities in Japan, but she is also greatly interested in Japanese politics and the Japan-Australia security partnership.
Prior to entering the ANU, Kerri studied genetics and linguistics at the University of Melbourne, after which she spent three years teaching English in Okinawa Prefecture through the JET Programme.
Project: "Japan-U.S. Military Statesmen Forum"
---
Shunta Takino
Research Assistant
Shunta Takino is Research Assistant to Yoichi Funabashi and Staff Director for both the "Liberal International Order" and "Galapagos Cool" projects, and serves as an Editorial Assistant for Tokyo Review.
He holds a B.A. in Philosophy, Politics and Economics from the University of Oxford. Raised in Japan and the U.K., he speaks both Japanese and English fluently.
He has previously been in work placements at Project Syndicate and the New York Times among other organisations. In 2017, he also founded the Oxford-Kyushu Model United Nations Camp, an educational initiative to train Japanese students to become global leaders of the 21st century.
Project: "Galapagos Cool" "Liberal International Order (LIO)"
---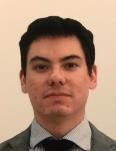 Patrick Madaj
Research Assistant
Patrick Madaj is Research Assistant to Yoichi Funabashi and Staff Director of the "Liberal International Order".
He holds a Master of Arts (Asian Studies) from Georgetown University's Edmund A. Walsh School of Foreign Service. His internship experience includes work at the U.S. House of Representatives and the Center for Strategic and International Studies (CSIS), among other institutions.
He also holds a Bachelor of Arts (Japanese) and a Bachelor of Arts in International and Area Studies (International Security Studies) from the University of Oklahoma.
Project: "Liberal International Order (LIO)"