Scholars and Senior Fellows
---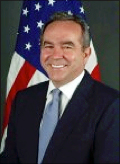 Distinguished Guest Scholar
Kurt M. Campbell
Former Assistant Secretary of State for East Asian and Pacific Affairs;
Co-Chair of the Board of Directors, Center for a New American Security (CNAS);
Kurt M. Campbell is currently Co-Chair of the Board at the Center for a New American Security (CNAS) and Founding Partner, Chairman, and CEO of The Asia Group, a strategic advisory and investment group specializing in the dynamic and fast-growing Asia Pacific region. Dr. Campbell also contributes a regular column for the Financial Times and is writing a book about his experiences working on Asia in the Obama Administration, entitled The Pivot. From 2009 to 2013, he served as the Assistant Secretary of State for East Asian and Pacific Affairs, in which capacity he is widely credited as being a key architect of the "pivot to Asia". Previously, he also served as Director of the Aspen Strategy Group, Chairman of the Editorial Board for the Washington Quarterly, founder and Chairman of StratAsia, and Senior Vice President, International Security Program Director, and Henry A. Kissinger Chair at CSIS.
---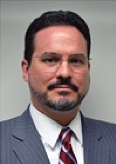 Distinguished Guest Scholar
Michael J Green
Senior Vice President for Asia/ Japan Chair, Center for Strategic and International Studies (CSIS);
Associate Professor, Edmund A. Walsh School of Foreign Service, Georgetown University
Dr. Green is Senior Vice President for Asia and Japan Chair at CSIS and an associate professor at the Edmund A. Walsh School of Foreign Service at Georgetown University. He served on the staff of the National Security Council (NSC) from 2001 through 2005, first as Director for Asian Affairs, with responsibility for Japan, Korea, Australia, and New Zealand, and then as Special Assistant to the President for National Security Affairs and Senior Director for Asia, with responsibility for East Asia and South Asia. Before joining the NSC staff, he was Senior Fellow for East Asian Security at the Council on Foreign Relations, Director of the Edwin O. Reischauer Center and the Foreign Policy Institute, an assistant professor at the Paul H. Nitze School of Advanced International Studies (SAIS) at Johns Hopkins University, a research staff member at the Institute for Defense Analyses, and Senior Adviser on Asia in the Office of the Secretary of Defense. He also worked in Japan on the staff of a National Diet member.
---

Senior Fellow
Tatsuhito Tokuchi
Executive Board Member and Research Fellow, Center for Industrial
Development and Environmental Governance (CIDEG), Tsinghua University Independent Director, PetroChina Company Limited
Mr. Tatsuhito Tokuchi is currently a Board Member and Research Fellow at Tsinghua University's Center for Industrial Development and Environmental Governance (CIDEG), and serves as Foreign Committee Member of the Foreign Experts Advisory Committee (FEAC) at the Chinese State Administration of Foreign Experts Affairs (SAFEA). Previously, he served as Managing Director & Chairman of the Investment Banking Committee at CITIC Securities Co., Ltd., which he joined in 2002. While at CITIC Securities, Mr. Tokuchi participated in and was the lead manager for numerous restructurings of large-cap Chinese state-owned enterprises as well as for various IPOs, including for the five largest Chinese banks. He has also led a team that served as the financial adviser for many Chinese and foreign corporations' domestic and cross-border M&A transactions.
Prior to CITIC Securities, he spent more than 20 years at Daiwa Securities Group, Inc., where he was mainly responsible for the firm's international investment banking business in Tokyo, New York, Hong Kong, Beijing, and Singapore. When he was in Singapore, Mr. Tokuchi also served as Vice-Chairman of the Singapore Investment Banking Association. He also has been providing consulting services on Chinese issues to Toyota Motors Corporation, Tokio Marine Group, and the Hoshino Resort Group.
Mr. Tokuchi holds a MA in Chinese economy from Stanford University and a BA from Beijing University. He has edited two books: "Chinese SOEs' Overseas IPOs" and "Restructuring of the Chinese Enterprises". In 2009, he was awarded the China Friendship Award, China's highest award for foreigners who have made outstanding contributions to China's economic and social progress.
---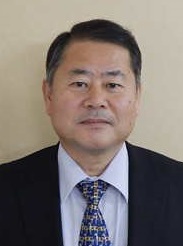 Senior Fellow
Sadamasa Oue
Lieutenant General, Japan Air Self-Defense Force (Ret.)
Senior Fellow, the Harvard Asia Center
General Oue was born in 1959 in Nara Prefecture, Japan. He entered the Japan Air Self-Defense Force (JASDF) as a graduate of the National Defense Academy in 1982. Throughout his military career, he had been involved with policy development, program promotion as well as budget request regarding BMD, F-35 introduction, Joint Staff reorganization and more. Upon promotion to Lieutenant General he assumed a Commandant of the Air Staff College. Then, he served as a Commander of the Northern Air Defense Command, responsible for coping with missile launches from North Korea, response to Russian air activities to defend the territorial aerospace of Japan, and maintain readiness to provide forces with other defense sectors' operations.
He retired August, 2017 as a Commander of Air Materiel Command, responsible for logistic operations of all Air Self Defense Force activities. LTG OUE earned Master of Public Administration from J. F. Kennedy School of Government, Harvard University in 1997, and Master of National Security Strategy from National War College, National Defense University of the U.S.A. in 2002. He currently serves as a company advisor and a special fellow of strategic studies institute. Since July 2019, he has also been serving at the Harvard Asia Center as a Senior Fellow.
---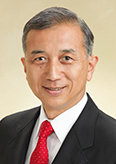 Senior Fellow
Koichi Isobe
Lieutenant General, Japan Ground Self-Defense Force (Ret.)
He retired from active duty in August 2015, after thirty-five years of service in the Japan Self-Defense Force (SDF). He currently serves as a Strategic Advisor to Kawasaki Heavy Industries, Ltd. From July 2017 to June 2019, he also served at the Harvard Asia Center as a Senior Fellow.
He was Commander, Eastern Army in his final two years of service. Unique among Ground SDF general officers, General Isobe experienced Joint Staff senior positions : Director J-5 (July 2009 – August 2011) and Vice Chief of Staff (August 2012 – August 2013). He served as a linchpin of Japan-US military coordination through Operation Tomodachi during the Great East Japan Earthquake whilst serving as J-5.
He attended the National Defense Academy (the SDF joint military academy) and was commissioned as a second lieutenant in 1981. He was a helicopter aviator who flew OH-6 and CH-47. After his graduation from Command & General Staff College, GSDF, he served at Japan-US Security Affairs Division, Ministry of Foreign Affairs (August 1989 – August 1991). He also served various staff appointments in General Staff Office, GSDF. His command positions included 9th Aviation Squadron, 7th Armored Division and Eastern Army.
He earned a master degree in Military Studies at USMC University, Quantico in 1996. His master's paper earned the Brigadier A. W. Hammett Award. He also received a Master of Science degree in National Resource Strategy at NDU, Fort McNair in 2003. His awards include the Legion of Merit and the Meritorious Service Medal.
---