---
Co-founder and Chairman
FUNABASHI Yoichi, Ph.D.
Former Editor-in-Chief, The Asahi Shimbun (2007-2010)
FUNABASHI Yoichi is an award-winning Japanese journalist, columnist and author. He has written extensively on foreign affairs, the US-Japan Alliance, geopolitics, geoeconomics and historical issues in the Asia Pacific.
He has a distinguished career as a journalist. He served as correspondent for the Asahi Shimbun in Beijing (1980-81) and Washington (1984-87), and as US General Bureau Chief (1993-97). In 2016 he became the first Japanese laureate of Stanford University's prestigious Shorenstein Journalism Award. In 2013 he won the Oya Soichi Nonfiction Award for his book Countdown to Meltdown, on the Fukushima Daiichi Nuclear Accident. He won the Japan Press Award, known as Japan's "Pulitzer Prize," in 1994 for his columns on international affairs. His articles in Foreign Affairs and Foreign Policy won the Ishibashi Tanzan Prize in 1992, and in 1985 he received the Vaughn-Ueda Prize for his reporting on international affairs.
His English books include The Crisis of Liberal Internationalism: Japan and the World Order, ed. (co-edited with John Ikenberry, Brookings Institution Press, 2020); Meltdown (forthcoming); The Peninsula Question (Brookings Institution Press, 2007); Reconciliation in the Asia-Pacific, ed. (USIP, 2003); Alliance Tomorrow, ed. (Tokyo Foundation, 2001); Alliance Adrift (Council on Foreign Relations Press, 1998, winner of the Shincho Arts and Sciences Award); Asia-Pacific Fusion: Japan's Role in APEC (Institute for International Economics, 1995, winner of the Mainichi Shimbun Asia Pacific Grand Prix Award); and Managing the Dollar: From the Plaza to the Louvre (Peterson Institute for International Economics, 1988, winner of the Yoshino Sakuzo Prize).
As Co-founder and Chairman of Rebuild Japan Initiative Foundation, he oversaw the "Independent Investigation Commission on the Fukushima Daiichi Nuclear Accident" (Routledge, 2011) that was ranked in the top 24 policy reports produced by a think-tank in the '2012 Global Go-to Think Tank Ranking.' RJIF was established in 2011, and expanded to become Asia Pacific Initiative in 2017. The organization has published several influential reports on a broad range of key policy challenges facing Japan and the Asia-Pacific. These include: Japan's Population Implosion: The 50 Million Shock (Palgrave Macmillan, 2018); The Democratic Party of Japan in Power: Challenges and Failures (co-edited with Koichi Nakano, Routledge, 2017); Examining Japan's Lost Decades (co-edited with Barak Kushner, Routledge, 2015); The Decline of Postwar Moderate Conservatism in Japan (co-edited with NAKANO Koichi, Kadokawa Shinsho, 2015); Anatomy of Yoshida Testimony (RJIF, 2015); Quiet Deterrence: Building Japan's New National Security Strategy (RJIF, 2014); Japan in Peril? 9 Crisis Scenarios (CLSA, 2014).
He received his B.A. from the University of Tokyo in 1968 and his Ph.D. from Keio University in 1992. He was a Nieman Fellow at Harvard University (1975-76), a visiting Fellow at the Institute for International Economics (1987), a Donald Keene Fellow at Columbia University (2003), a visiting professor at the University of Tokyo Public Policy Institute (2005-2006) and a distinguished guest professor at Keio University (2011-2014).
He serves as an active member of several boards, advisory committees and communities. These include: a current member of the International Institute for Strategic Studies Advisory Council and the Trilateral Commission, Chairman of the Center for the Fourth Industrial Revolution Japan Steering Committee, a former board member of the International Crisis Group and a former member of the Committee for Reforming TEPCO and Overcoming 1F Challenges; the expert committee to discuss the mid-long term direction for the Japan International Cooperation Agency; and the Cabinet Office's Disaster Risk Reduction 4.0 Future Framework Project. He has been a member of the selection committees for the Suntory Prize for Social Sciences and Humanities since 2001 and for the Jiro Osaragi Prize since 2010. Previously he was a member of the Committee to Reform the Foreign Ministry (advisory board to Foreign Minister Yoriko Kawaguchi) from 2002-2003, and a member of the "21st Century Japan's Goal" commission (advisory board to Prime Minister OBUCHI Keizo) from 1999-2000. He regularly writes for the opinion sections of the New York Times, the Financial Times, the Washington Post and the Japan Times. He is a former contributing editor of Foreign Policy, and sits on the editorial board of the Washington Quarterly.
His articles and papers in English include:
The Washington Post
"Japan's emperor is abdicating. He leaves behind a powerful legacy." (29 April 2019)
"Poor Japan-South Korea relations weaken Trump's hand with Kim Jong Un" (25 February 2019)
"Japan must ponder the risks of closer ties with China" (27 October 2018)
"In America's absence, Japan takes the lead on Asian free trade" (22 February 2018)
"Caroline Kennedy's historic contributions to U.S.-Japan relations" (18 January 2017)
"Despite Trump's wishes, America can't turn its back on Japan and South Korea" (18 August 2016)
The New York Times
"How Japan Might Lose Out in the Korea Talks" (11 June 2018)
"North Korea's Nuclear Weapons, Japan's Bind" (13 September 2017)
"Why Trump's North Korea strategy can't succeed" (11 June 2017)
"Japan, Where Populism Fails" (8 February 2017)
"The Trump Effect on Tokyo" (15 November 2016)
"The end of Japanese illusions" (11 March 2012)
The International New York Times
"Japan's Gray-Haired Pacifism" (13 August 2015)
"Japan Must Join China's Bank" (23 April 2015)
The International Herald Tribune
"The world should also have a vote" (25 March 2004)
"China is preparing a 'peaceful ascendancy' " (30 December 2003)
The Financial Times
"Abe's troubles with Trump could lead to his downfall" (31 August 2017)
"Japan sees an opportunity for a reset with Russia" (7 December 2016)
"The west can look for answers in Japan's lost decades" (1 May 2015)
"A futile boycott of China's bank will not push Xi out of his back yard" (9 December 2014)
"My findings in Japan's existential fallout" (9 March 2012)
"Koizumi opens a Pandora's box" (7 January 2004)
TIME
"Donald Trump's Shock Doctrine Will Make China Even Stronger" (19 December 2016)
The Straits Times
"A message from Asia-Pacific to President-elect Trump" (16 November 2016)
Foreign Affairs
"Tokyo's Trials" (November/December 2009)
"Keeping Up With Asia" (September/October 2008)
"Tokyo's Depression Diplomacy" (November/December 1998)
"The Asianization of Asia" (November/December 1993)
"Japan and the New World Order" (Winter 1991/92)
Newsweek International
"Stuck on the Sidelines" (5 March 2007)
Global Asia
"Power of Ideas: The US is Losing its Edge" (Fall 2007)
The National Interest
"Japan's Silver Pacifism" (January/February 2016)
"What is America's Purpose? (September/October 2015)
Project Syndicate
"The Think Tank Dilemma" (21 January 2019)
East Asia Forum
"Trump threat drives Japan and China closer" (9 July 2017)
"Japan needs to think big on Asian strategy" (21 June 2015)
"Lessons from Japan's nuclear accident" (26 March 2012)
Bulletin of the Atomic Scientists
"Fukushima in review: a complex disaster, a disastrous response" (March/April 2012)
Yale Global Online
"Japan Trains Others to Enforce Law in East, South China Seas" (19 May 2016)
"Challenges for Rising Asia and Japan's Role" (September 2010)
"No One Model for Global Economy" (March 2009)
"Koizumi landslide: the China factor" (15 September 2005)
The Washington Quarterly
"Forget Bretton Woods II: the Role for U.S.-China-Japan Trilateralism" (April 2009)
"International perspectives on national missile defense: Tokyo's temperance" (Summer 2000)
China File
"What will the TPP mean for China?" (9 October 2015)
Survival
"Asia's digital challenge" (Spring 2002)
"Japan's moment of truth" (Winter 2000-01)
"Bridging Asia's economics-security gap" (Winter 1996-97)
Japan Quarterly
"Japan's unfinished success story" (2001)
Additional Content
"Learning from five years of trialogue" (China-Japan-U.S. Relations: Meeting New Challenges, Japan Center for International Exchange and the Institute of Southeast Asian Studies, 2002)
"Northeast Asia's strategic dilemmas" (Assessing the Threats, Center for Defense Information, 2002)
"Thinking trilaterally" (China-Japan-U.S.: Managing the Trilateral Relationship, Japan Center for International Exchange, 1998)
---

Director
NIINAMI Takeshi
President & CEO, Suntory Holdings Limited
Mr. Niinami started his career in 1981 at Mitsubishi Corporation. In 1995, he was appointed CEO of Sodex Corporation, a food service joint venture between Mitsubishi and Sodexho, France. In 2002, he was appointed President & CEO, Lawson, Inc., then the Chairman of the Board in May 2014. Mr. Niinami assumed the post of Advisor of Suntory Holdings Limited on August 1, 2014, then became the President & CEO on October 1, 2014. He has served as Member of the Tax Commission of the Government since 2013, as well as a Member of the Council on Economic and Fiscal Policy since 2014. Mr. Niinami is a graduate with honors from Harvard Business School.
---

President
KONDO M. James
Chairman, Board of Directors, International House of Japan
Co-Chair, Silicon Valley Japan Platform (SVJP)
Co-Chair, Asia Society Japan Center.
Formerly, Vice President, Twitter, Inc, Chairman, Twitter Japan KK; Special Advisor at the Cabinet Office and Director at the Prime Minister's Office of the Government of Japan; and management consultant at McKinsey.
Selected a Young Global Leader by the World Economic Forum (Davos), Asia21 Fellow by Asia Society, and Inamori Fellow by the Inamori Foundation.
In the social sector, co-founder of TABLE FOR TWO and Beyond Tomorrow.
Graduate of Keio University and Harvard Business School, and Yale World Fellow.
---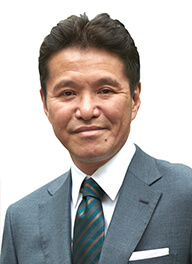 Director
TAKANO Makoto
Chairman, linkties Co., Ltd.
Founder & CEO, D4V (Design for Ventures)
Mr. Takano joined Daiwa Securities after receiving his master's degree from Waseda University and later joined Daiwa Institute of Research where he was Head of the Strategist team. He was seconded to Daiwa Securities' United States office in 1991 where he co-developed asset management models with Nobel Economics Prize winner Harry Marcovitz. He joined Goldman Sachs Asset Management in 1997 and served as Head of Marketing as well as Operating Officer and Chief of Planning and Research before joining PIMCO Japan Ltd. in 2001. Mr. Takano served as President of PIMCO Japan for 13 years. In 2014, Mr. Takano moved on to the publishing industry and joined Atomixmedia Inc. (currently linkties Co., Ltd.) as President and Editor-in-Chief of Forbes JAPAN, and has been named Chairman and Publisher of Forbes JAPAN as of October 2019. He also co-founded D4V (Design for Ventures, a venture capital firm formed in partnership with IDEO) in 2016 and currently serves as its CEO.
Mr. Takano serves on the board of a number of organizations, including GHV Accelerator, Endeavor Japan, Japan Venture Capital Association, Asia Pacific Initiative, and Human Rights Watch. Mr. Takano has also published extensively on capital markets including his contribution to the Nikkei newspaper. In 1992, he was awarded Securities Analysts Journal Prize by the Securities Analyst Association of Japan. He holds master's and undergraduate degrees in engineering from Waseda University.
---

Director
TANIYA Mamoru
Chairman and CEO of Asuka Holdings Inc.
He has broad range of investment experiences covering from fixed-income derivatives to private equities. His early career is illustrated by his successful years at Salomon Brothers he joined in 1987 where he became the youngest managing director in Asia and led the proprietary trading division for Japan and Asia as one of the pioneers in financial arbitrage trading in the region.
He then joined Tudor Capital (Japan) as one of the founding partners, and led an MBO to found Asuka Asset Management where he is CEO to date and has made it a leading independent hedge fund in Japan. Also he set up PE Fund, AD Capital (Mercuria) joint venture with DBJ to investment Asia .
As a venture capitalist, he initiated the launch of Lifenet Insurance Company, the first online insurance company, and invested in the development of "studio yoggy," a pioneering yoga studio, which contributed to popularize Yoga widely in Japan. He started another venture company, Campus for H Inc., a health care company that develops and markets innovative corporate wellness programs, and promotes well-being including mindfulness, as well as Money Design Inc. which is the first Robo Advisor company as a founder. Also he and his team set up the corporate venture capital together with IDEO which is famous for Design thinking.
As a NGO/NPO,he also serves as Representative founder of International School of Asia, Karuizawa (UWCISAK), the first international boarding school in Japan, since its establishment. In addition he is Vice Chair Person of Human Rights Watch which is one of the world's leading independent organizations dedicated to defending and protecting human rights, Director of Asia Pacific Initiative Foundation and Board member of Endeavor Japan. Mr. Taniya received his B.A. in law from the University of Tokyo in 1987.
---

Director
SATO Teruhide
Founder and CEO, BEENEXT Capital Management Pte. Ltd.
SATO Teruhide was a founding member of the Japanese arm of CyberCash, a U.S. online payment company (now known as Veritrans), and a joint venture with SoftBank Corporation. During this time, in 1997, Mr. Sato was studying at the Faculty of Policy Management, Keio University. In 1999, he was co-founder of BEENOS (formerly known as netprice.com), a global internet and e-commerce business incubator. Mr. Sato took the company public on the Tokyo Stock Exchange in 2004 as CEO. In 2010, he co-founded Open Network Lab, one of the earliest seed accelerator programs in Japan dedicated to raising domestic startups that developed globally competitive products. In 2015, he launched BEENEXT, an early stage focused venture capital firm in Singapore actively investing in South East Asia, India, Japan, and the U.S. Mr. Sato was selected as a Young Global Leader by the World Economic Forum in 2008. Also, he is an executive committee member of Silicon Valley Japan Platform.
---

Director
ASO Iwao
President and CEO, Group Chairman, Aso Corporation
Established in 1872, Aso Group operates a variety of fields including healthcare, cement production and sales, and education.
In 1997, ASO Iwao started his first career at the Long-Term Credit Bank of Japan (presently known as Shinsei Bank) after gaining experience as an intern student at HongKong Land and Colliers Jardine while majoring in Economics at Keio University. In addition to his main major, he studied International Economic Law under Professor TAMURA Jiro (Faculty of Law, Keio University) and Competitive Strategy under Professor TAKEUCHI Hirotaka (Hitotsubashi University) as a member of their seminar groups. Furthermore, he studied International Relations at the University of Cambridge in 1999.
In 2000, Iwao joined Aso Corporation where he primarily engaged in medical businesses by establishing a dedicated division. Since 2010, he serves as President and CEO and Group Chairman of Aso Corporation, after his experience of being Auditor, Director and Vice-President. His other board positions include Independent Director at DWANGO Co., Ltd., NITTOC CONSTRUCTION Co., Ltd. and TSUZUKI DENKI Co., Ltd.
---

Director
MUTO Shinsuke, Ph.D.
President, Tetsuyu Institute Medical Corporation
Chairman, Integrity Healthcare Co., Ltd.
With two decades of experience in the field of medicine, Dr. MUTO Shinsuke is a certified internal medicine specialist and cardiologist who passed the US medical licensing examination (California) and holds both US CPA (Delaware) and EMBA (INSEAD), MPH (Johns Hopkins).
After graduating from the Faculty of Medicine at the University of Tokyo in 1996, he received his doctorate later in 2002. With experience in cardiovascular internal medicine and emergency medicine, he also served as a court physician to the Imperial Household Agency before joining McKinsey & Company. In 2010, he launched Tetsuyu Institute Medical Corporation in Japan.
In 2015, he established Tetsuyu Healthcare Holdings with his INSEAD colleague in Singapore, and became a chairman of Integrity Healthcare in 2016.
---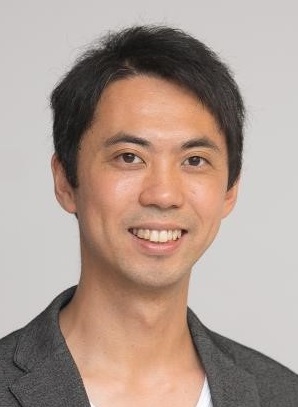 Director
MATSUMOTO Yasukane
Founder & CEO, RAKSUL INC.
Mr. Matsumoto started his career as a consultant in A.T. Kearny. While working on cost-cutting projects there, he realized the inefficiencies existed in the Japanese printing industry. In 2009, he founded Raksul Inc. with the vision to bring innovation to the printing industry.
In 2013, he launched raksul.com, e-commerce platform specializing in printing by utilizing existing printing factories' excess capacity. In December 2015, he launched 'hacobell', a sharing economy platform for trucking services.
In 2018, Raksul Inc. was ranked first in "Startup of the Year" by Forbes Japan and is now listed on the Tokyo Stocks Exchange.
---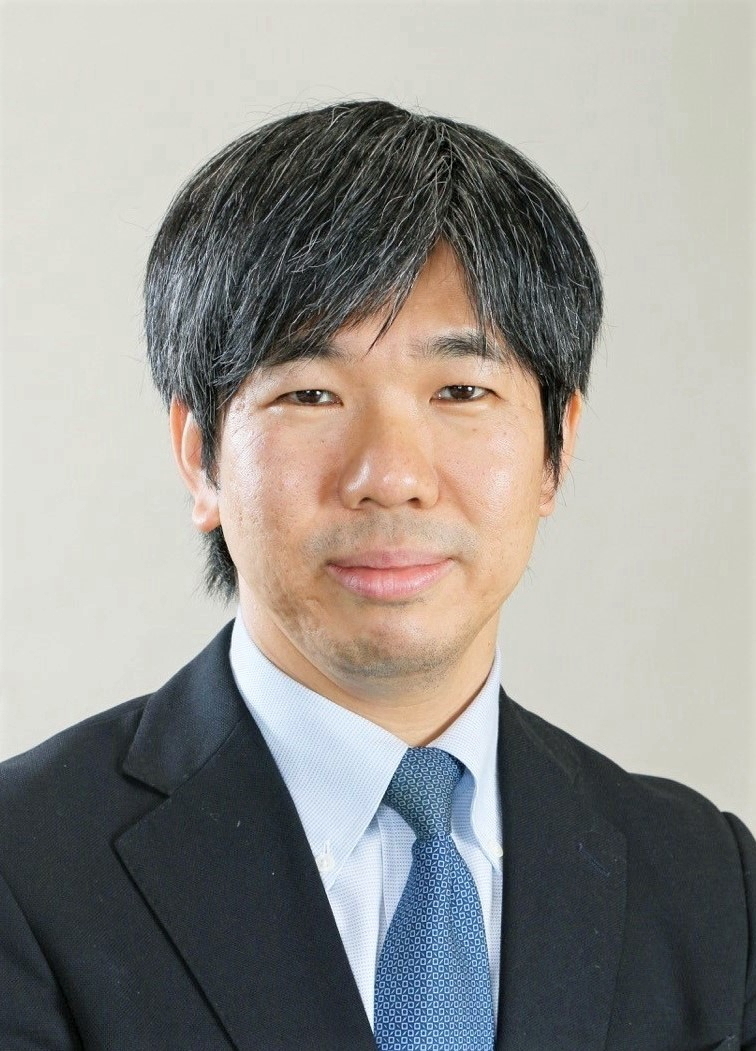 Managing Director
HOSOYA Yuichi
Research Director, API
Professor, Faculty of Law, Keio University
HOSOYA Yuichi is professor of international politics at Keio University, Tokyo. Professor Hosoya was a member of the Advisory Board at Japan's National Security Council (NSC) (2014-2016). He was also a member of Prime Minister's Advisory Panel on Reconstruction of the Legal Basis for Security (2013-14), and Prime Minister's Advisory Panel on National Security and Defense Capabilities (2013). Professor Hosoya studied international politics at Rikkyo (BA), Birmingham (MIS), and Keio (Ph.D.). He was a visiting professor and Japan Chair (2009–2010) at Sciences-Po in Paris (Institut d'Études Politiques) and a visiting fellow (Fulbright Fellow, 2008–2009) at Princeton University. His research interests include the postwar international history, British diplomatic history, Japanese foreign and security policy, and contemporary East Asian international politics. His most recent publications include, Security Politics: Legislation for a New Security Environment (Tokyo: JPIC, 2019) and History, Memory, and Politics in Postwar Japan (co-ed., Boulder: Lynne Rienner, 2020). His comments appeared at New York Times, Washington Post, Financial Times, USA Today, Die Welt and Le Monde, as well as at major Japanese media.
---

Auditor
KOBAYASHI Lin
Chair of the Board, UWC ISAK Japan
Ms. Kobayashi founded UWC ISAK Japan, a residential high school that opened in Karuizawa in 2014. UWC is an international education organization with a history reaching back 55 years that aims to cultivate courageous action, selfless leadership, peace and a sustainable future through education. Most students who attend UWC schools are selected to attend by national committees in 159 countries and territories worldwide. On August 1, 2017, UWC ISAK Japan became the 17th UWC.
Prior to UWC ISAK, Ms. Kobayashi had worked for UNICEF in the Philippines, where she conducted non-formal education projects for street children. She holds an MA in Education from Stanford University and a BA from the University of Tokyo. She was selected as Young Global Leader from the World Economic Forum in 2012, Change-maker of the Year 2013 by Nikkei Business, Woman of the Year 2015 by Nikkei Woman, and Yale World Fellow 2017.
---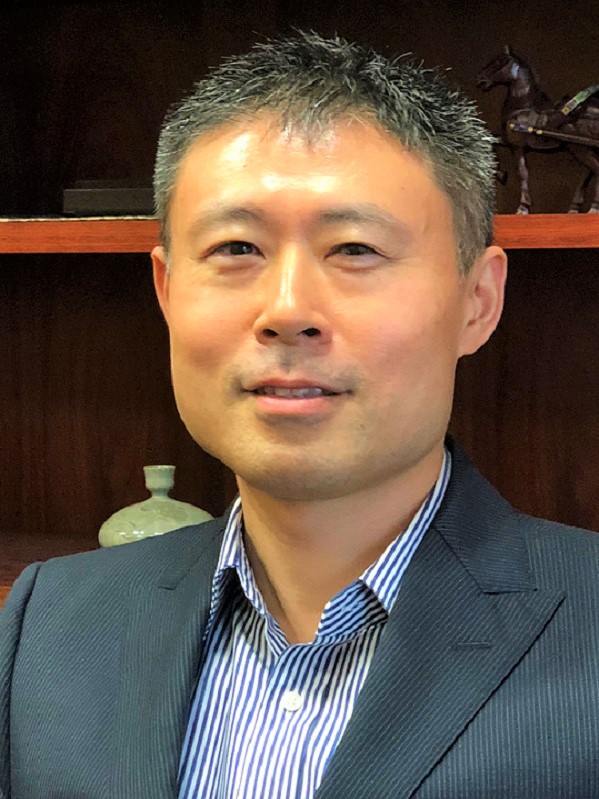 Executive Director
NAKAGAWA Satoshi
Nakagawa is Executive Director of Asia Pacific Initiative. He is also a lecturer at the School of International and Public Policy, Hitotsubashi University.
Before assuming his position at API in January 2020, Nakagawa was Chairman of the Association of Credit Rating Agencies in Asia (ACRAA) and Special Advisor to the President at Japan Credit Rating Agency, Ltd. (JCR). Over the course of his career, he has served in posts at the Export-Import Bank of Japan, the Japan Bank for International Cooperation (JBIC), Japan's Ministry of Finance (Regional Financial Cooperation Division), the ASEAN+3 Macroeconomic Research Office (AMRO), JCR and ACRAA. He has strong expertise in sovereign risk assessment of emerging market economies in Asia as well as experiences in managing international organizations. He possesses a broad network of contacts within Asia.
His recent articles include: "Quest for Financial Stability in East Asia: Establishment of an Independent Surveillance Unit "AMRO" and Its Future Challenges", Public Policy Review, Vol.14, No.5, September 2018 (Akkharaphol Chabchitrchaidol, Satoshi Nakagawa and Yoichi Nemoto); "Regional Financial Cooperation in East Asia – Development and Challenges", in T. Shiraishi and T. Kojima (eds.), ASEAN-Japan Relations, ISEAS-–Yusof Ishak Institute (Satoshi Nakagawa and Yoichi Nemoto).
He received an LL.B. from Keio University and a M.Phil. in Development Studies from the University of Cambridge (Distinction). He was awarded a British Chevening scholarship for his study in the U.K.
---