2016.05.16
RJIF Chairman's acceptance speech for the Shorenstein Award 2015 at Stanford University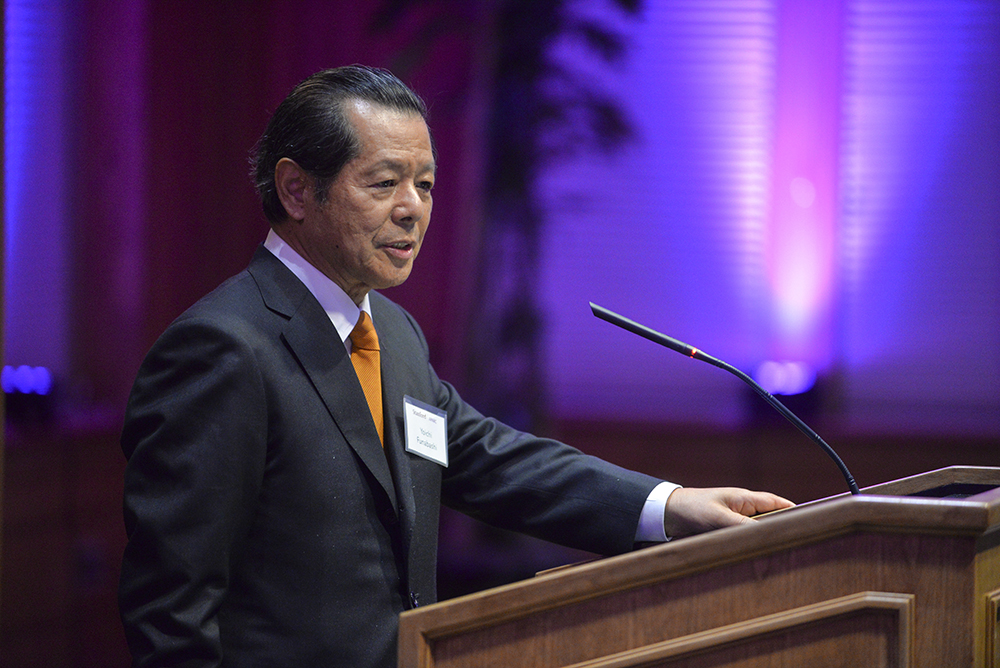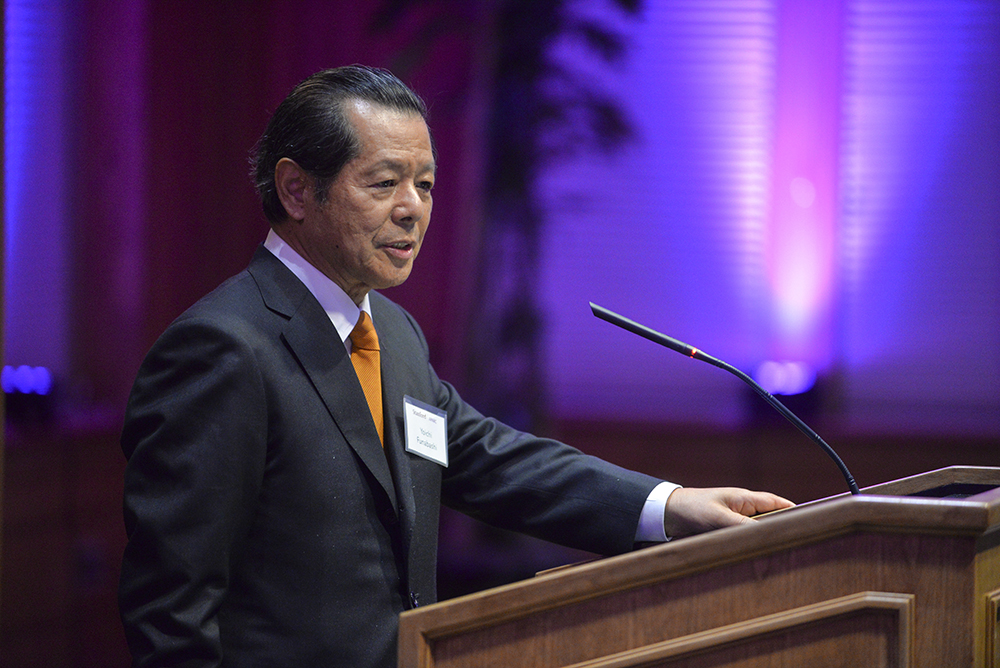 Photo: Rod Searcey
On May 6 2016, Dr Yoichi Funabashi, former Editor-in-Chief of the Asahi Shimbun and RJIF Chairman delivered an acceptance speech for the 2015 Shorenstein Journalism Award Ceremony hosted by the Shorenstein Asia-Pacific Research Center (APARC) at Stanford University.
Full text of the Shorenstein Award 2015 Acceptance Speech
The ceremony was preceded by a panel discussion, "Continuity and Change in the U.S.-Japan Alliance." Dr Funabashi was joined by three distinguished speakers: Ms Susan Chira, Deputy Executive Editor at the New York Times, Ambassador Michael Armacost, Stanford Distinguished Fellow and Former U.S. Ambassador to Japan, and Dr Daniel Sneider, Associate Director for Research at Shorenstein APARC, who moderated the discussion.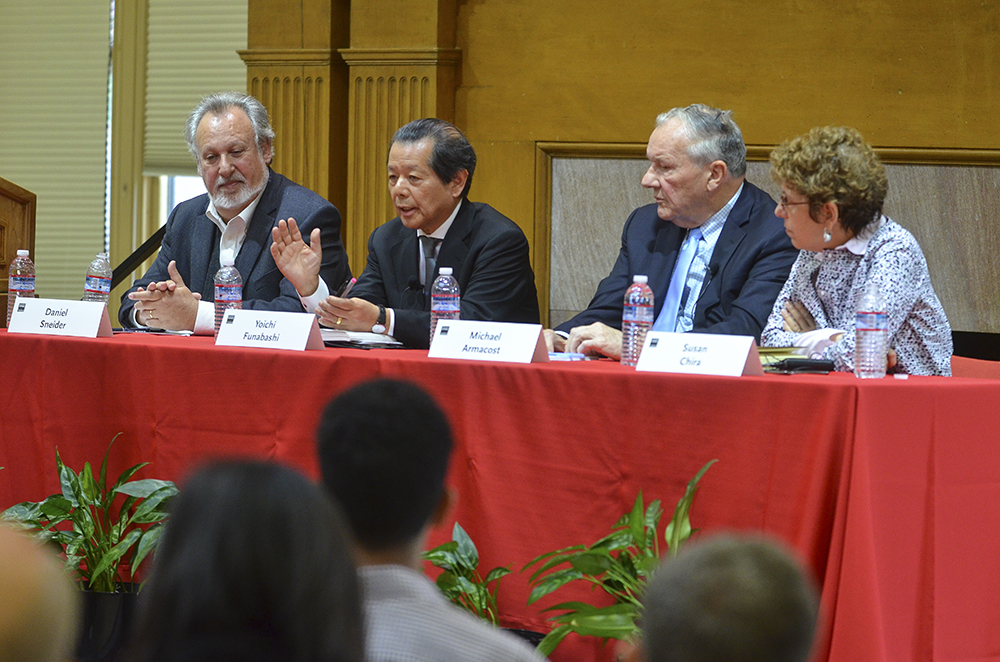 (From left) Dr Daniel Sneider, Dr Yoichi Funabashi, Ambassador Michael Armacost and Ms Susan Chira. Photo: Rod Searcey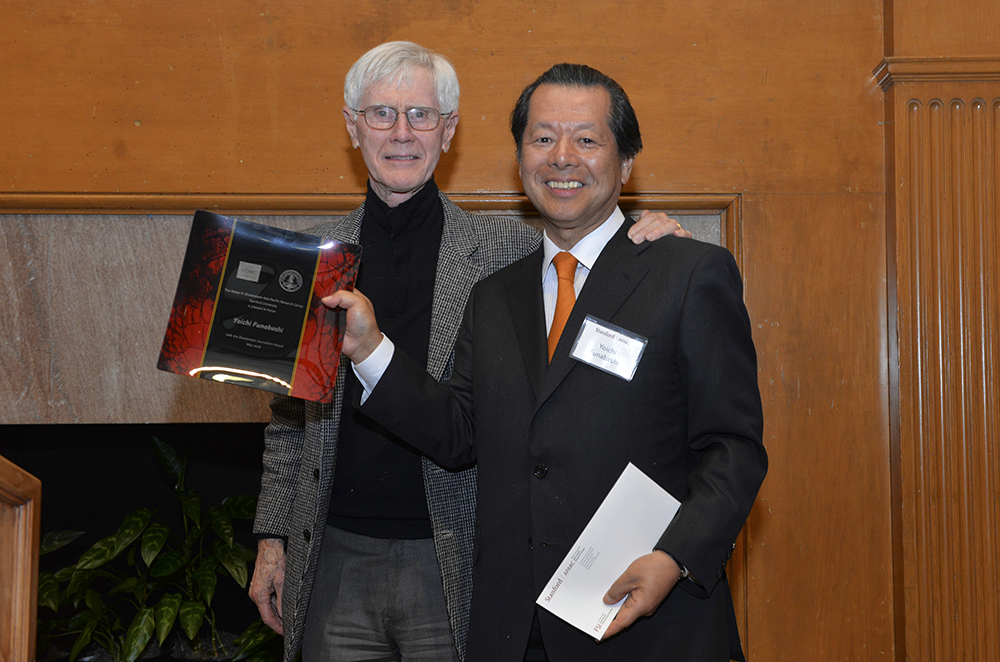 Dr Funabashi with Dr Orville Schell, Journalist and the Arthur Ross Director, Asia Society Center on U.S.-China Relations. Photo: Rod Searcey
Sorry. No data so far.